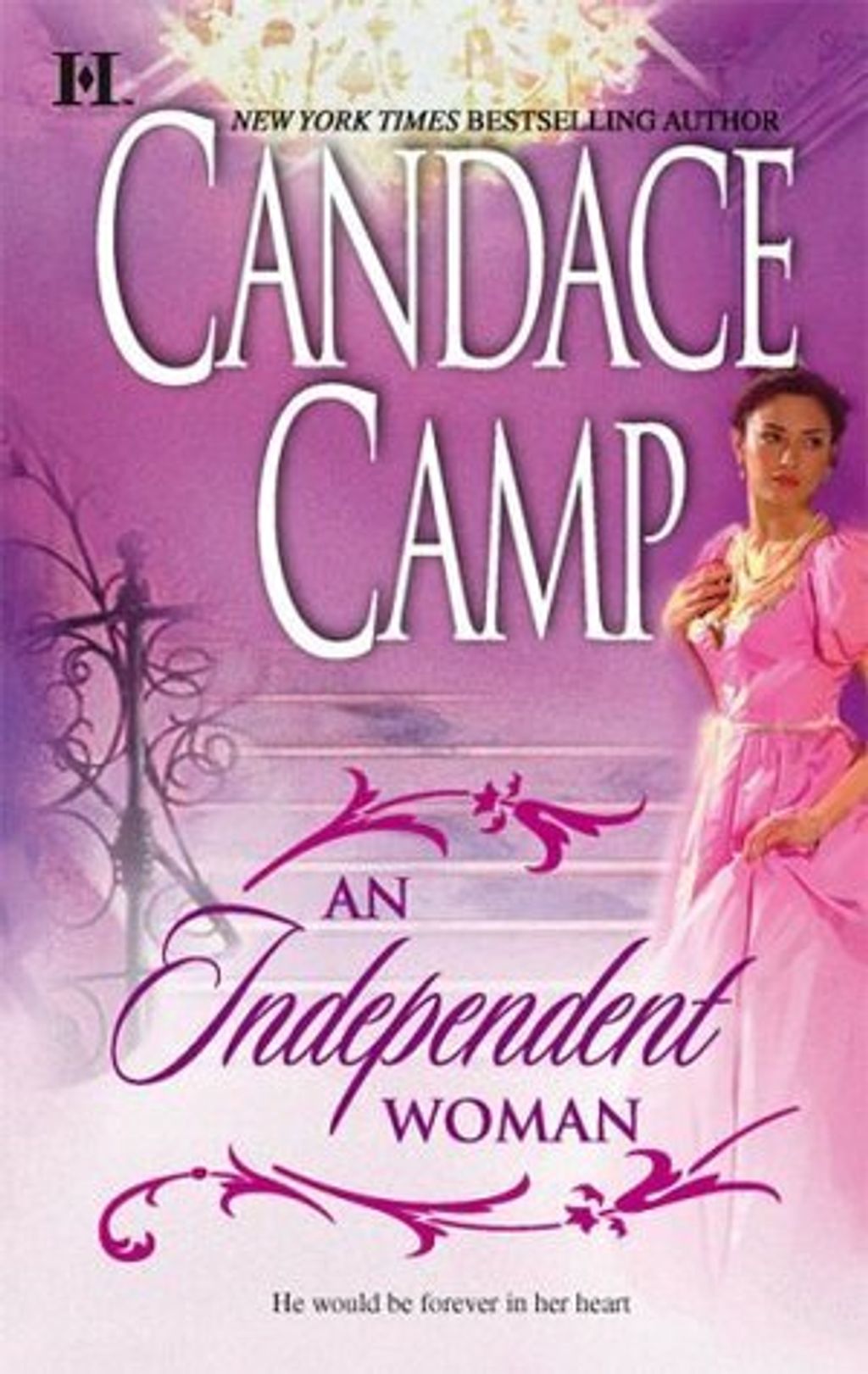 An Independent Woman (Women and Men #1)
by Candace Camp
Goodreads rating: 3.61
Juliana Holcott grew up poor in a joyless household. Only one person ever treated her kindly -- Nicholas Barre, the orphaned heir to the estate, who suffered equally at the hands of their indifferent guardians. But wild, rebellious Nick left home – and Juliana -- while both were still young, and Juliana never thought to see him again.

Forced to seek employment as a lady's companion, Juliana fears she'll never experience for herself what it's like to be young and merry and in love... until she spies Nicholas at a ball, all grown up and more handsome than ever.

Much sought after and newly come into his inheritance, Nick blithely risks society's wrath by befriending her, and when his innocent attentions cause her to lose her position, nobly offers her the only recompense he can – a marriage of convenience.

It now falls to Juliana to prove to the badly scarred Nick that he is capable of emotion. But how will she protect her beloved new husband when it becomes clear someone wants his title... badly enough to kill for it?
Rental RM4 + Deposit RM21