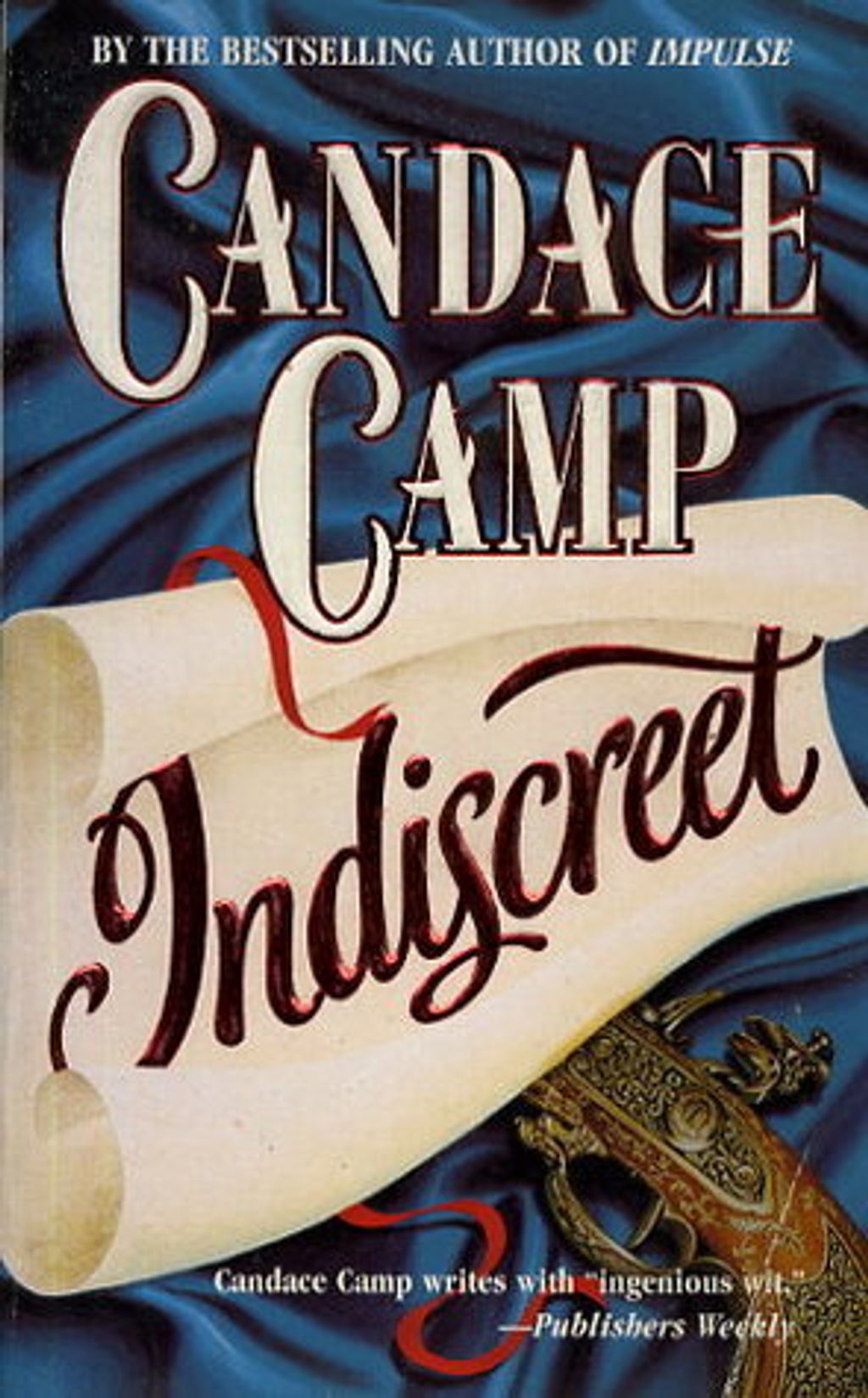 Indiscreet
by Candace Camp
Goodreads rating: 3.72
Benedict Wincross appears in Camilla Ferrand's life as quickly as the gunfire pursuing him. Is he a kidnapper? A thief? Or worse? What has Camilla so innocently become part of?

Though his name belies the fact, Benedict Wincross, Lord Rawdon, is obviously no gentleman. But Camilla realizes he may be just what she needs—a temporary fiancé to satisfy her family's worries.

Benedict also needs something—an entrée into Chevington Park, Camilla's family estate, to conduct an undercover investigation into corruption—without Camilla's knowledge. They both have their own agendas, but nothing prepares them for the rash, reckless and dangerous tumble into love.
Rental RM4 + Deposit RM21