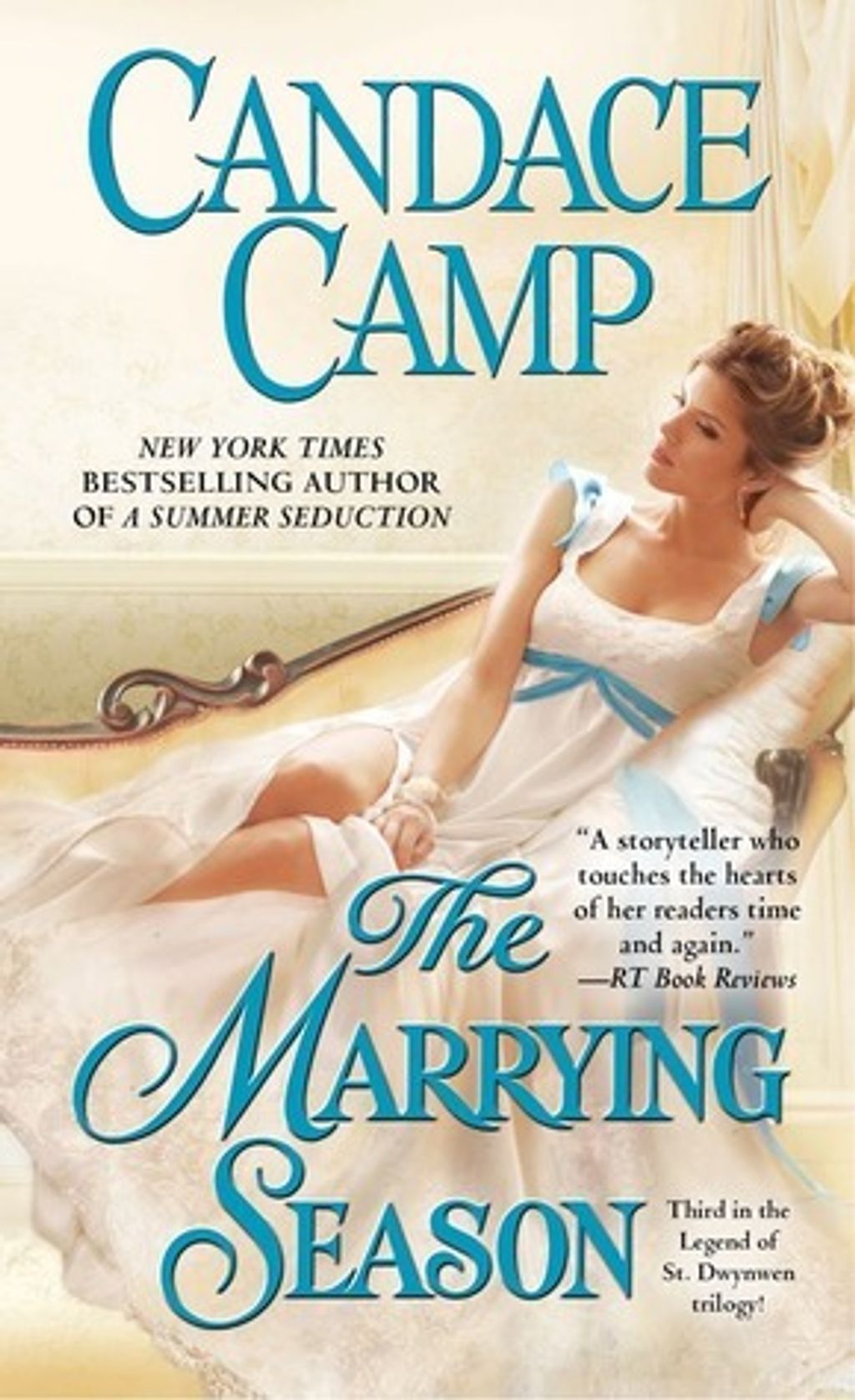 The Marrying Season (Legend of St. Dwynwen #3)
by Candace Camp
Goodreads rating: 3.73
The delicious romance between a haughty lady and the gentleman who coaxes her to drop her guard at last.

Genevieve Stafford, the younger sister of the Earl of Rawdon (A Summer Seduction), is an icy but beautiful aristocrat. Determined to make the sort of marital alliance expected of a woman of her station, she becomes engaged to the scion of another noble family. However, when Genevieve finds herself entangled in scandal, her fiancé breaks things off. Shamed, she has no recourse but to retreat to the family estate…until her brother's friend, Sir Myles Thorwood, offers to marry Genevieve and salvage her reputation.

Genevieve expects to have a loveless marriage of convenience, but the handsome, charming Myles has other things in mind. As the two of them work to discover who engineered the scandal that could have ruined Genevieve's life, Myles shows Genevieve just what it means to be man and wife. Genevieve finds it difficult to resist the passion Myles evokes in her, but can she risk losing her heart to a man she thinks sees their union as only a duty?
Rental RM4 + Deposit RM21