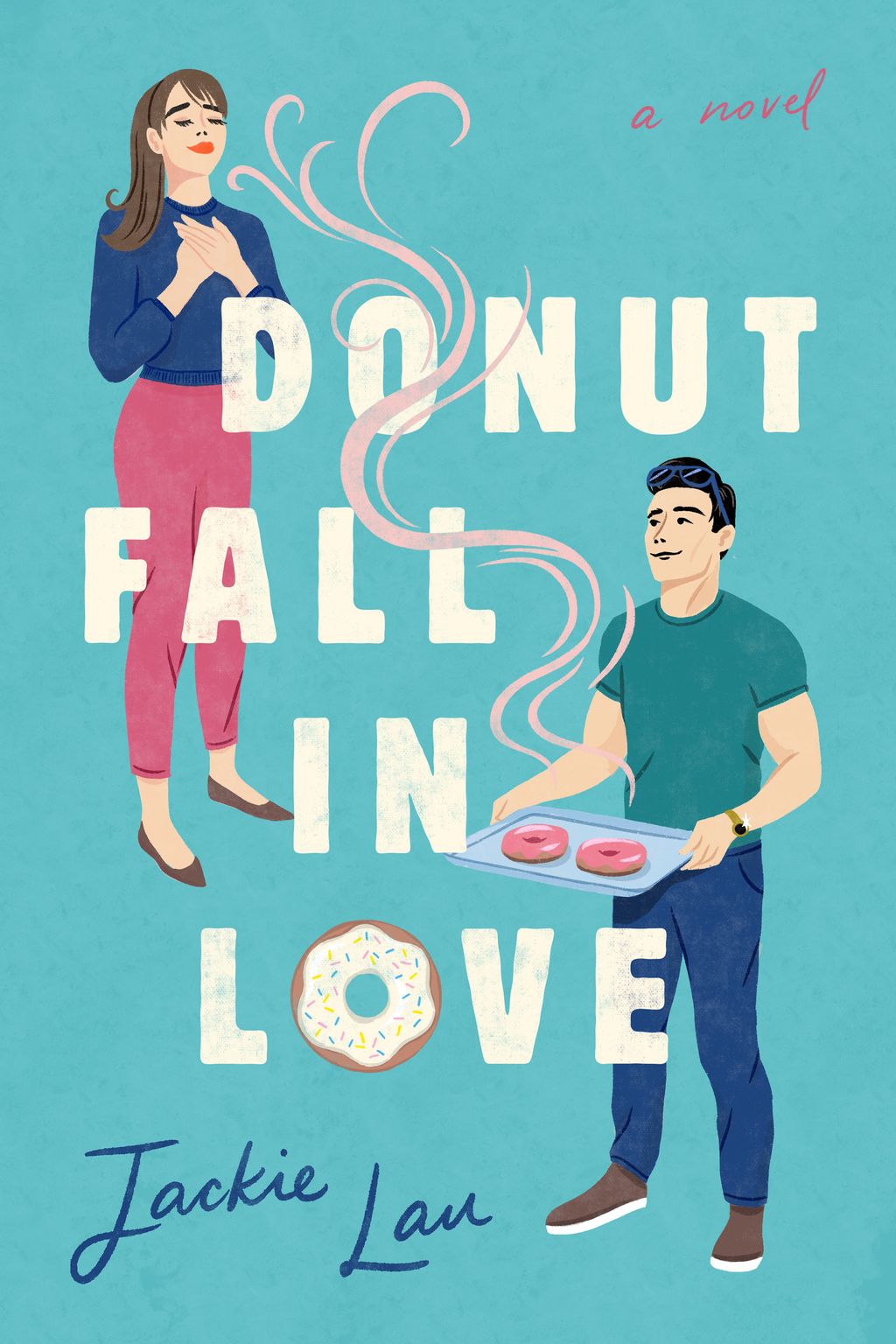 Donut Fall in Love
by Jackie Lau
Goodreads rating: 3.48
A baker provides the sweetest escape for an actor in this charming romantic comedy.

Actor Ryan Kwok is back in Toronto after the promotional tour for his latest film, a rom-com that is getting less-than-stellar reviews. After the sudden death of his mother and years of constant work, Ryan is taking some much-needed time off. But as he tries to be supportive to his family, he struggles with his loss and doesn't know how to talk to his dad—who now trolls him on Twitter instead of meeting him for dim sum.

Innovative baker Lindsay McLeod meets Ryan when he knocks over two dozen specialty donuts at her bakery. Their relationship is off to a messy start, but there's no denying their immediate attraction. When Ryan signs up for a celebrity episode of Baking Fail, he asks Lindsay to teach him how to bake and she agrees.

As Lindsay and Ryan spend time together, bonding over grief and bubble tea, it starts to feel like they're cooking up something sweeter than cupcakes in the kitchen.
Rental RM5 + Deposit RM35