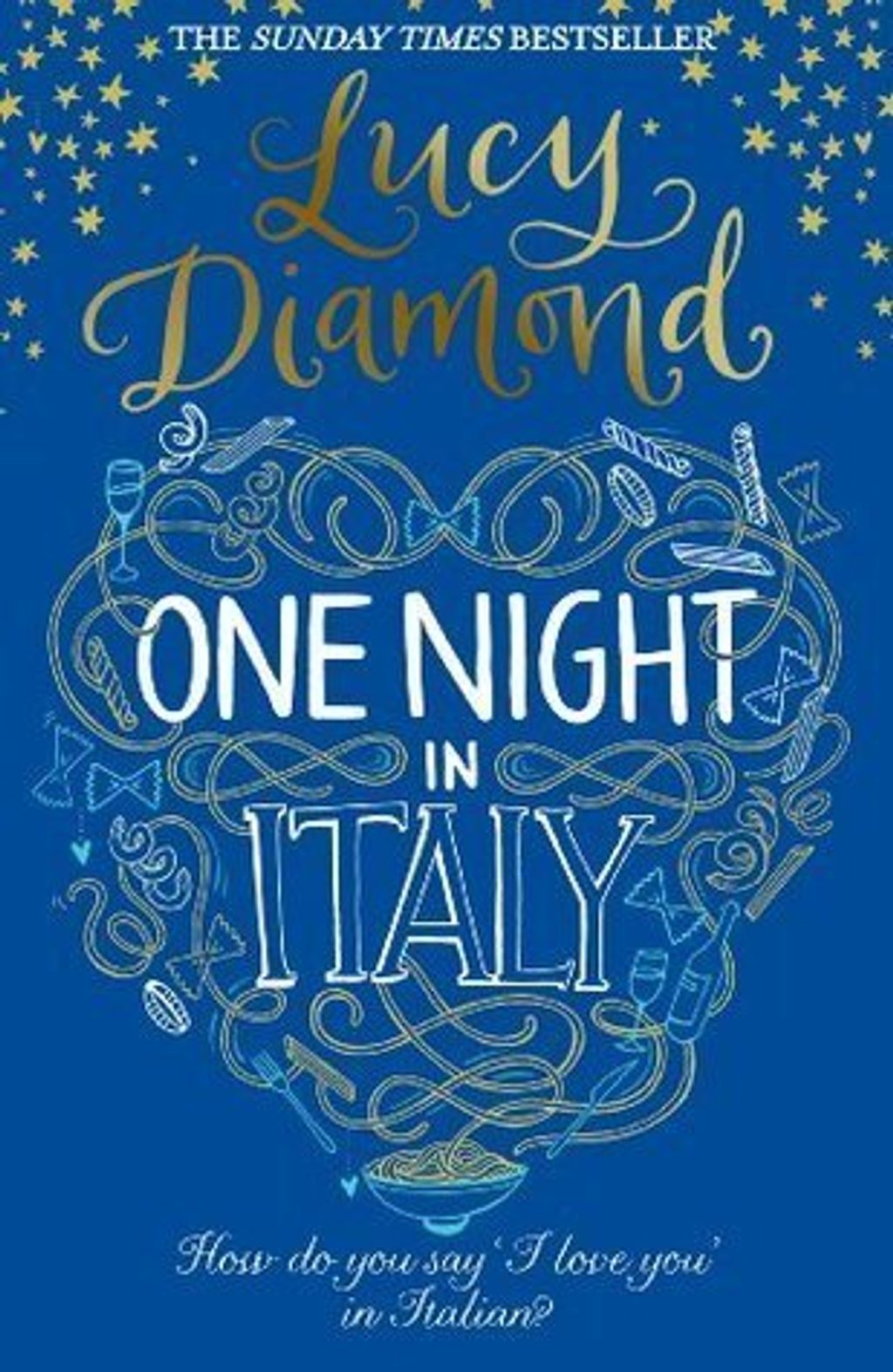 One Night in Italy
by Lucy Diamond
Goodreads rating: 3.94
Is Italian really the language of love? A new class of students hopes to find out.

Anna's recently been told the father she's never met is Italian. Now she's baking focaccia, whipping up tiramisu and swotting up on her vocabulary, determined to make it to Italy so she can find him in person.

Catherine's husband has walked out on her, and she's trying to pick up the pieces of her life. But she'll need courage as well as friends when she discovers his deception runs even deeper than infidelity.

Sophie's the teacher of the class, who'd much rather be back in sunny Sorrento. She can't wait to escape the tensions at home and go travelling again. But sometimes life - and love - can surprise you when you least expect it.

As the evening class gets underway, friendships form and secrets from Italy begin to emerge. With love affairs blossoming in the most unlikely places, and hard decisions to face, it's going to be a year that Anna, Catherine and Sophie will never forget.
Rental RM5 + Deposit RM20