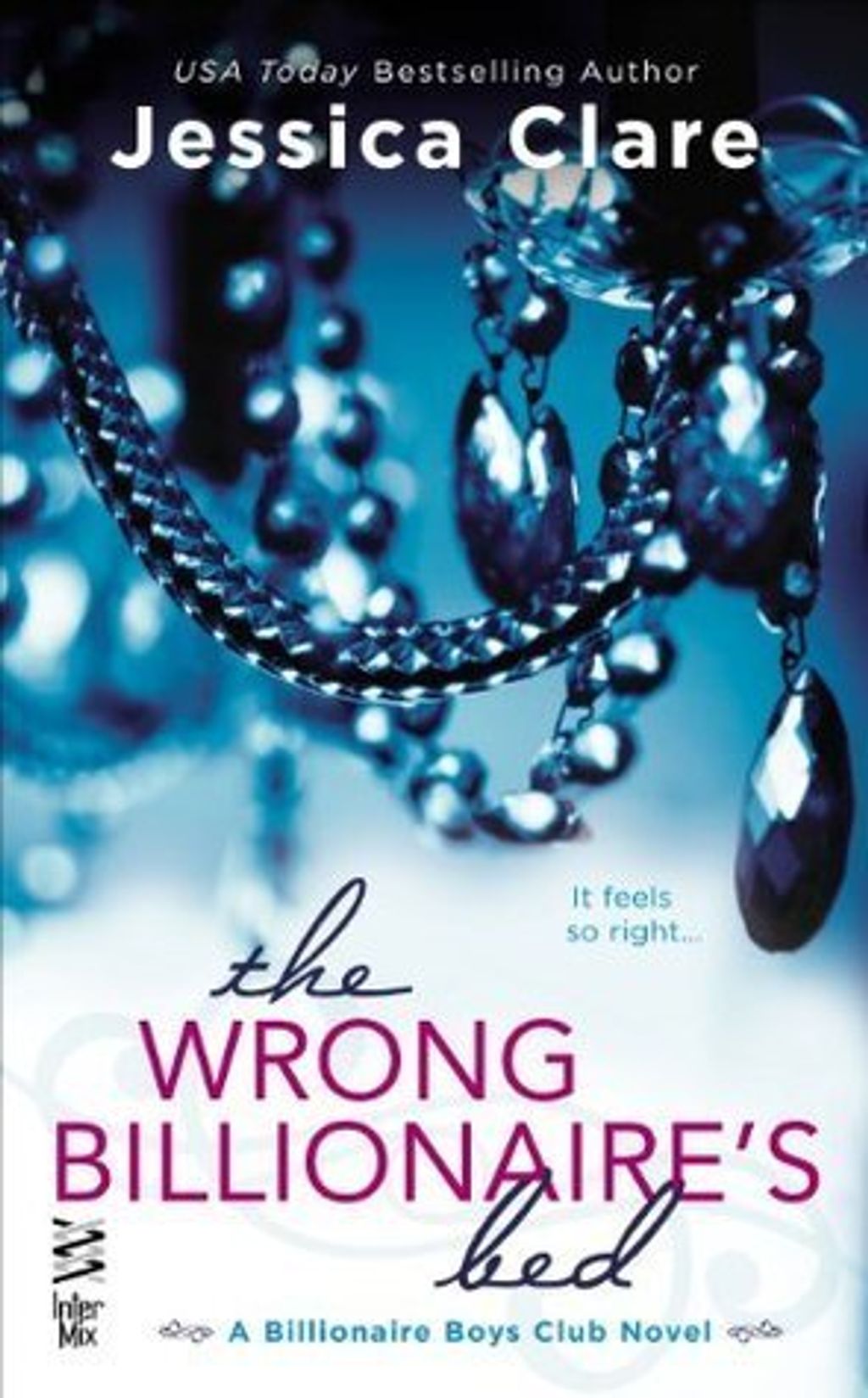 The Wrong Billionaire's Bed (Billionaire Boys Club #3)
by Jessica Clare
Goodreads rating: 4.01
Audrey Petty's always been the responsible one. The good twin.  Successful, dependable, and trustworthy–that's Audrey. She'd be the perfect girlfriend for her childhood crush, billionaire Cade Archer…except that she's pretty sure she's not even on his radar. But when fate (and her chaotic twin) come together, Audrey finds out that she'll be spending the next month with Cade at his remote cabin retreat. It's a dream come true…
 
Until she meets her worst nightmare.
 
Billionaire playboy Reese Durham is used to seducing women to get what he wants. But when stiff, too-proper Audrey bursts into the private mountain lodge and scares his companion out the door, it's time for a little revenge. It's clear that Audrey's in love with his buddy, Cade…and it's clear to Reese that blackmailing Audrey with this information can get her to agree to just about anything. Like furtive kisses in the dark, or a secret rendezvous in the woods. Audrey may think she knows what she wants, but Reese is determined to show her what she needs.
 
And as Reese discovers the volatile minx behind the buttoned-up exterior, he starts to think maybe she's just what he needs, too.
Rental RM5 + Deposit RM20