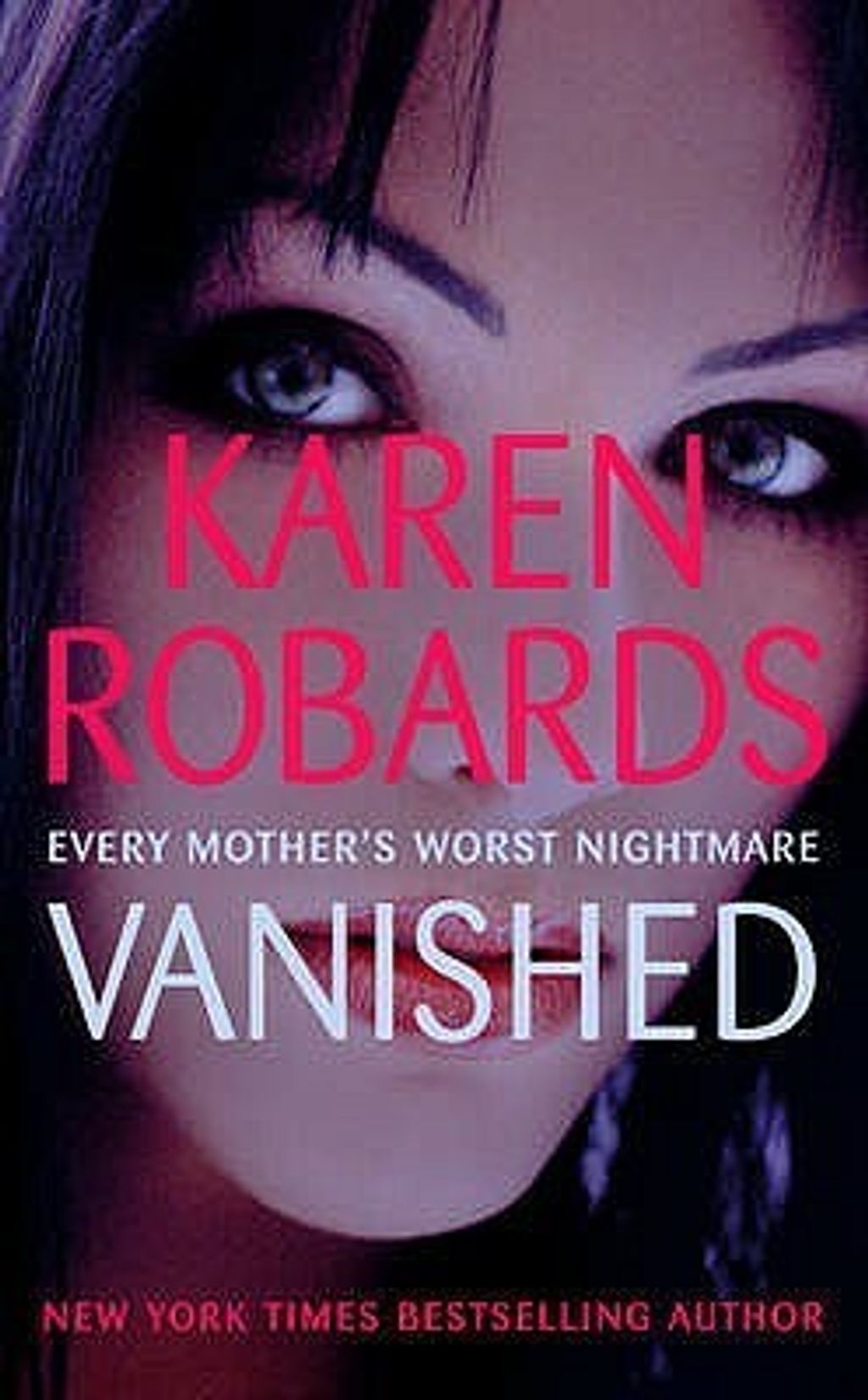 Vanished
by Karen Robards
Goodreads rating: 3.87
Seven years ago, Sarah Mason's five-year-old daughter vanished during an outing at a park in Beaufort, South Carolina. Despite a frantic search, little Lexie was never found, and Sarah was left to pick up the pieces of her shattered life and go on the best she could.

Then, one hot August night, Sarah comes home to hear the phone ringing. When she picks it up, a child's terrified voice whispers, "Mommy, help, come and get me . . ." The call is cut off, but not before Sarah's heart goes into overdrive: she is sure the voice belonged to Lexie. Five-year-old Lexie. Though seven years have passed, she sounds exactly the same.

Frantic, Sarah turns to the police, the FBI, and her co-workers at the County Prosecutor's office, none of whom takes the call seriously. The only person she can count on to help her is Jake Hogan, her closest friend in the world, the man who has provided a strong shoulder for her to lean on throughout the long search. A former FBI agent, Jake is now a P.I., and though he is skeptical about the authenticity of the call, the attraction he feels for Sarah pushes him to help her. He is convinced someone is deliberately tormenting the grief-stricken mother.

Their long friendship explodes into a romance as they try to figure out who, and why - and what happened to Lexie. When the torment escalates to murder, Jake is the only one who can keep Sarah safe. Together, they are caught up in a nightmare search for Lexie that just might end with Sarah's death.
Rental RM4 + Deposit RM21