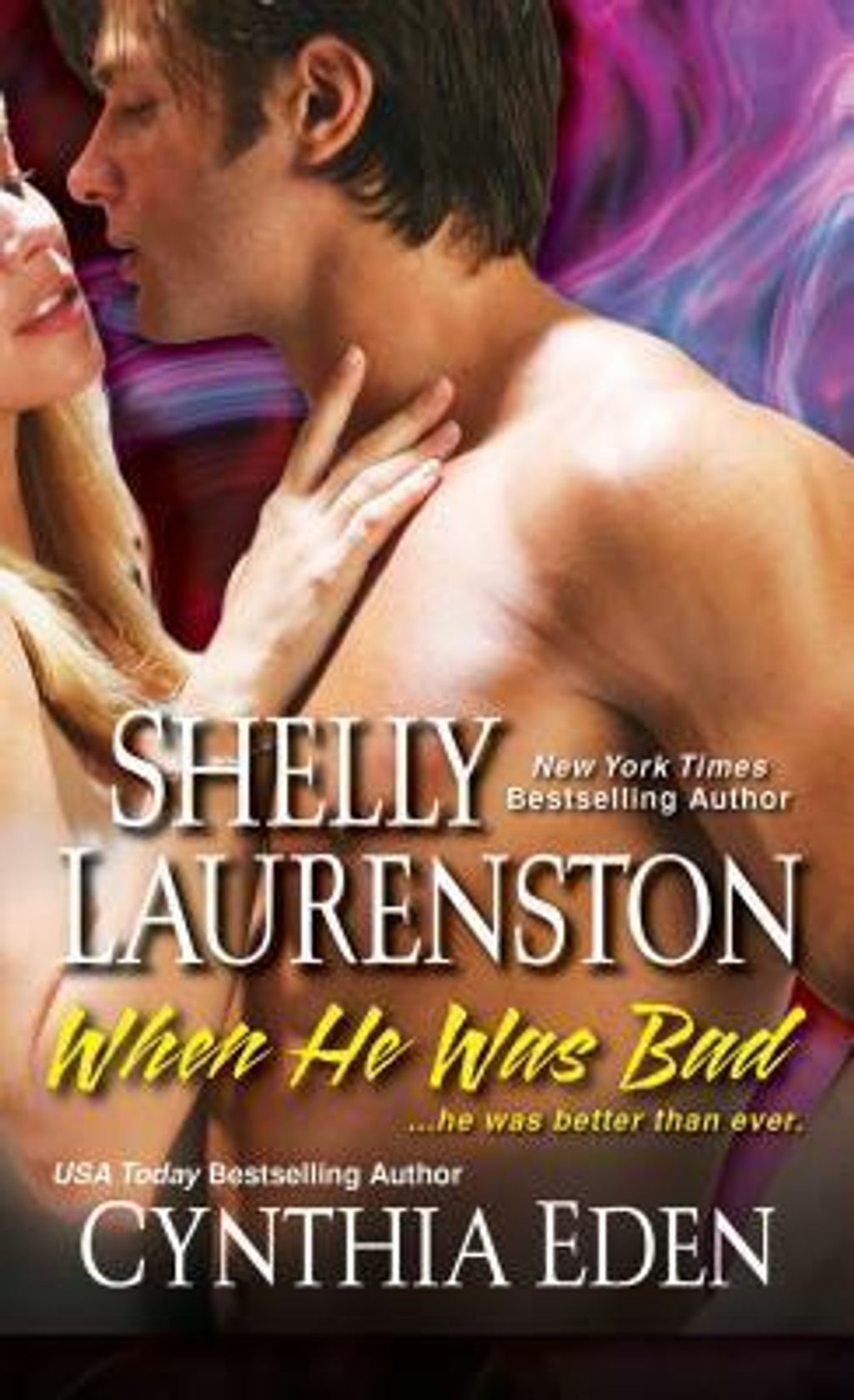 When He Was Bad (Magnus Pack #3.5)
by Shelly Laurenston, Cynthia Eden
Goodreads rating: 4.29
This title contains two stories including "Miss Congeniality" and "Wicked Ways".

Two of paranormal romance's bestselling authors combine their extraordinary talents and set the pages on fire with an after-dark anthology featuring Alpha males so hot, so wild, and so bad, they may just be the best you've ever had...

Shelly Laurenston - "Miss Congeniality"
It's those damn stockings that get me every time. They have this sexy little line down the back and I can't help but stare at her legs...constantly. And you'd think she'd be all over me like every other female in the Seattle area. I'm young, good looking, and one day I'll be Alpha Male of my family's Pack. But Professor Irene Conridge acts like I don't even exist. How is that possible? Now she's got enemies coming out of the woodwork and I have to protect her. Why? Because that's the kind of man I am. Yes, I am that amazing. Of course, it doesn't hurt that while I work to secure her safety, she'll be hanging out at my house. That's hours...days even that I've got Irene Conridge right where I want her.

Cynthia Eden - "Wicked Ways"
I'm too dangerous for her. I know it, but I can't get my sexy new neighbour out of my head. When I hear her scream one night, the absolute last thing I expect to see is Miranda Shaw - star of my hottest fantasies - being attacked by a vampire. Now the undead jerk is after her, and I'm the only thing standing between the beautiful lady and a killer who just won't stop. Well, too bad for him, because that vamp has just made the worst mistake of his afterlife - he's tangled with a shifter. And Miranda, well, she's so busy watching out for him that she won't see me closing in on her - not until it's too late - and I'm about to show her just how wild I can get...
Rental RM4 + Deposit RM21