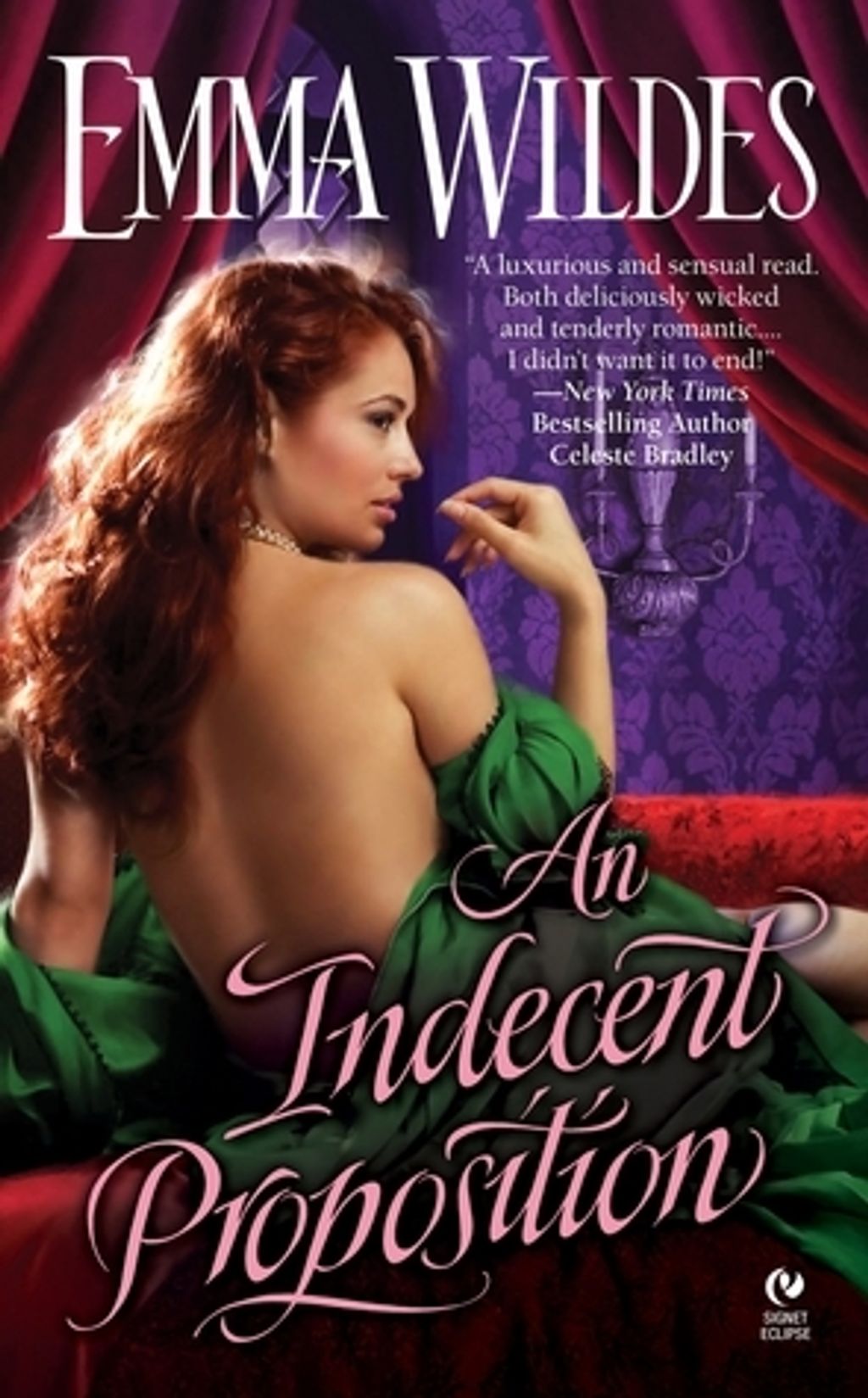 An Indecent Proposition
by Emma Wildes
Goodreads rating: 3.91
It's the talk of the town. In a less-than-sober moment, London's two most notorious rakes—the Earl of Manderville and the Duke of Rothay—place a very public wager on which of them is the superior lover. But what woman of beauty, intelligence, and discernment would consent to bed both men—and declare which is more skilled in satisfying her deepest desires?

Lady Caroline Wynn is the last woman anyone would expect to step forward. A respectable, young widow with an icy reputation, she has kept herself firmly off the marriage market. She may not desire another husband, but her brief marriage has left her with some scandalous questions about the act of love.

If the earl and the duke agree to keep her identity a secret, she'll decide who has the most finesse between the sheets. But to everyone's surprise, what begins as an indelicate proposition turns into a most astonishing lesson in everlasting love.
Rental RM4 + Deposit RM21