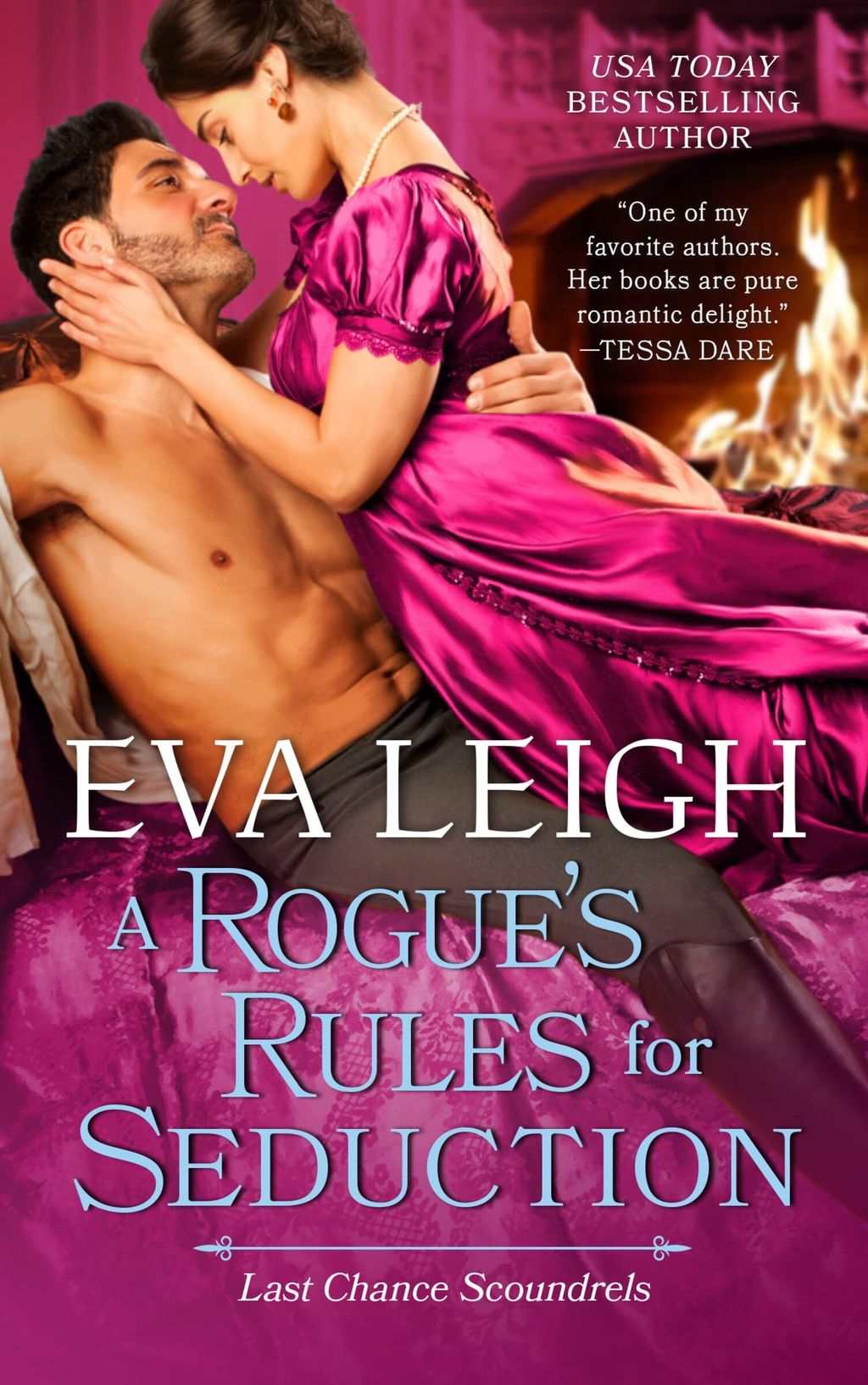 A Rogue's Rules for Seduction (Last Chance Scoundrels #3)
by Eva Leigh
Goodreads rating: 3.83
A young lady and her former betrothed get a second chance at love when they're stranded at a remote country house…

After Dominic Kilburn left Lady Willa Ransom at the altar, she vowed never to reveal how badly she was hurt. Following a year abroad, Willa wants to move on with her life, so she accepts an invitation to a house party. She's determined to leave her humiliation behind, as well as the scorching attraction she still feels for the man who jilted her.

When dark secrets from his past surfaced right before his wedding, Dom knew he didn't deserve Willa. So, he bolted. But he still burns for the only woman who ever claimed his heart. To escape the memories of all he lost, Dom heads to a friend's estate on an isolated Scottish isle. Yet one of the other guests is the very woman who haunts his every thought and makes him wish for the impossible.

Thrown together by well-meaning family and friends, Willa and Dom try to resist the fiery pull between them. Soon the line between love and loathing begins to blur, and their attraction explodes. But Dom's past lurks on the edge of their rekindled passion and Willa fears she'll be devastated all over again. Can these star-crossed lovers find their happily ever after, or will everything detonate a second time?
Rental RM5 + Deposit RM25