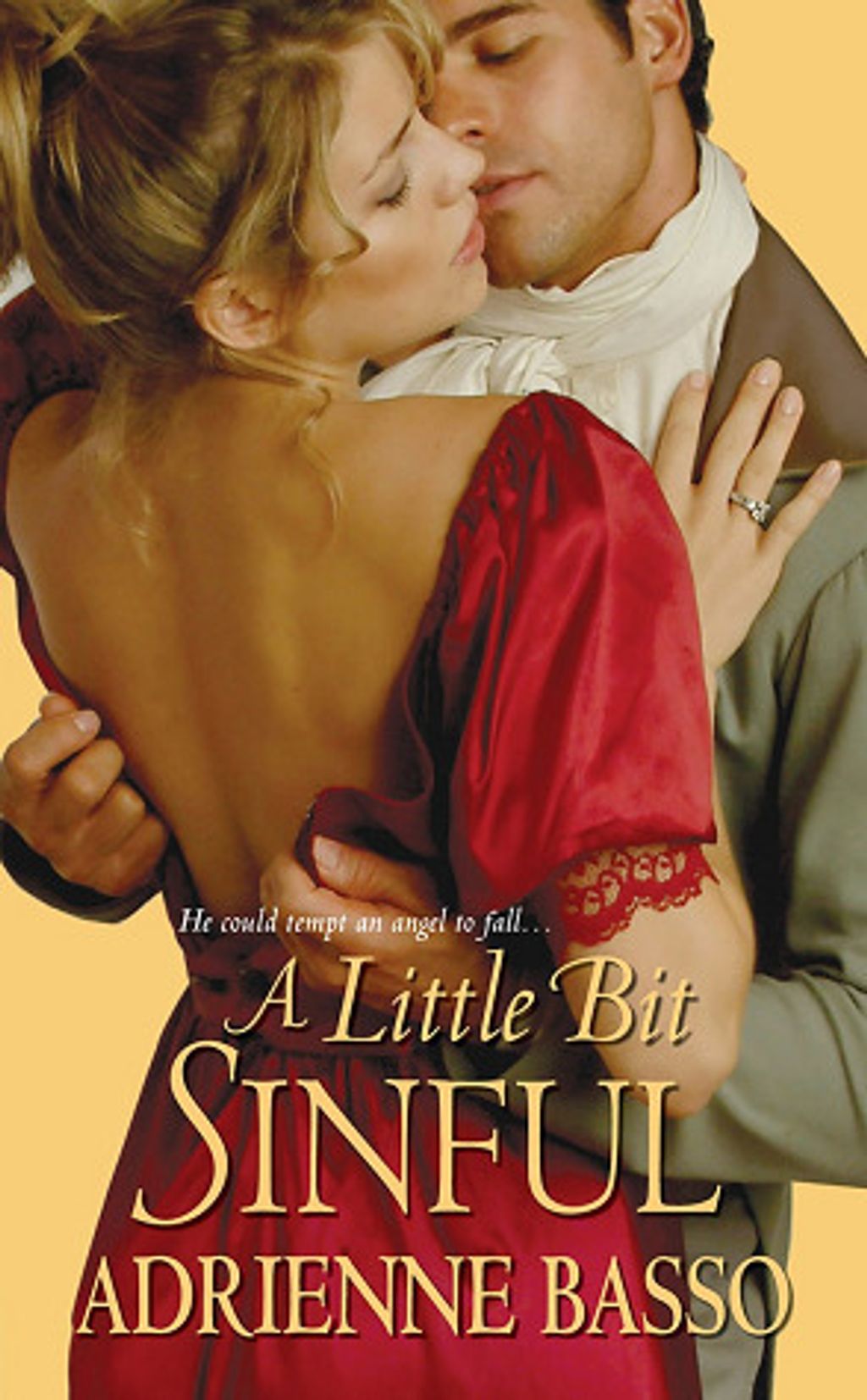 A Little Bit Sinful (The Ellinghams #3)
by Adrienne Basso
Goodreads rating: 3.73
A Little Bit Unexpected. . .
Eleanor Collins knows that her beautiful younger sister will have wealthy, powerful men falling at her feet in her first London season. But Eleanor is surprised to discover that one man's attentions are utterly focused on her.

A Little Bit Forbidden. . .
As delicious as Sebastian Dodd, Viscount Benton, finds the eldest Collins daughter, his true motive is darker than mere seduction. Until he has avenged his mother's death, he will be unable to think of anything else. Or so he believes, until he takes his first taste of Eleanor's inviting lips, and finds his mind--and his body--utterly consumed. . .
Rental RM5 + Deposit RM20