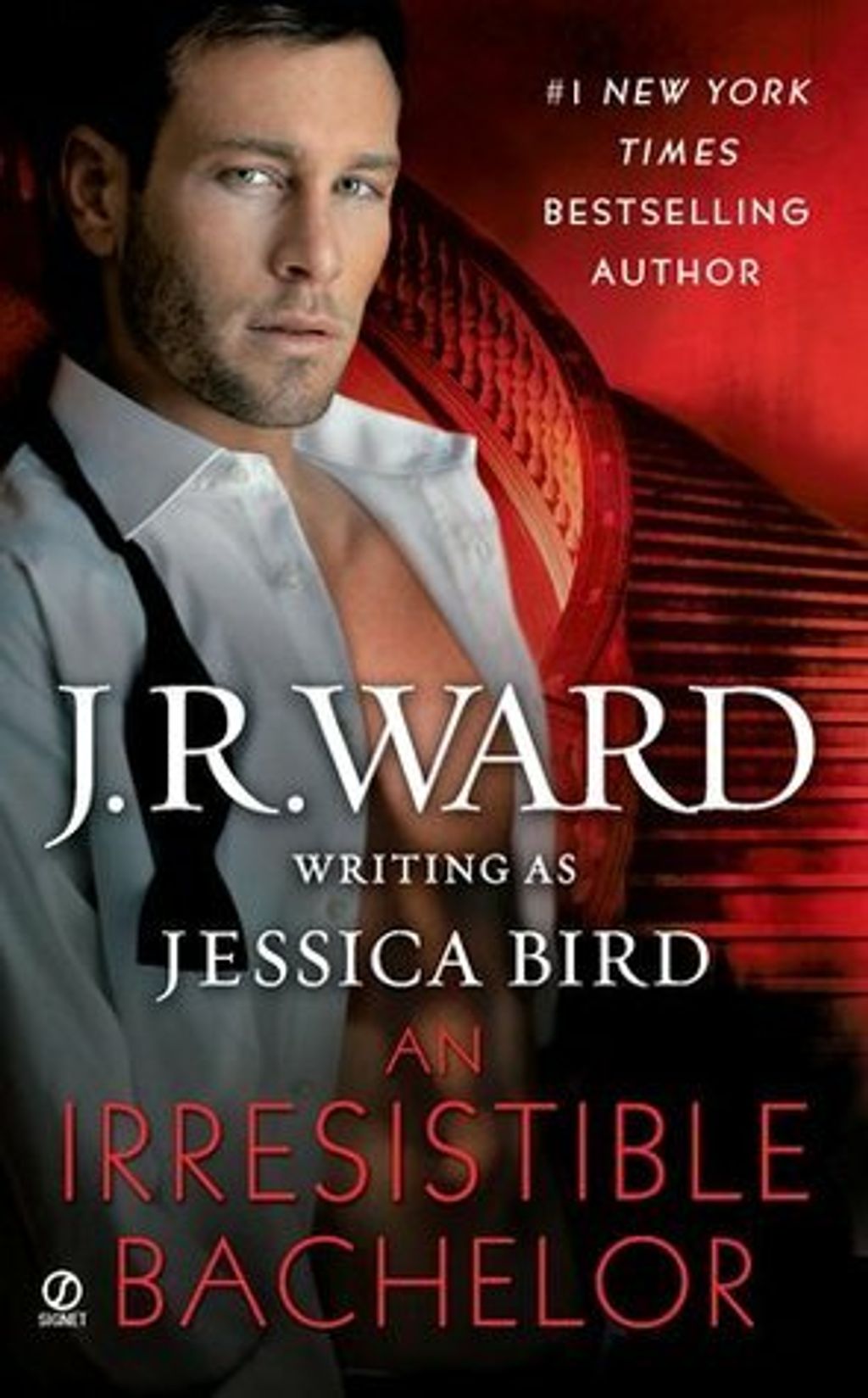 An Irresistible Bachelor (An Unforgettable Lady #2)
by J. R. Ward (writing as Jessica Bird)
Goodreads rating: 3.92
CALL HER CRAZY...

Art conservationist Callie Burke isn't thrilled with her lucrative new assignment. Restoring a masterpiece acquired by ruthless business magnate and politico Jack Walker should have been the project of a lifetime. But the problem is not the painting--it's that the sexy owner is a perfect work of art in his own right.

CALL HIM IRRESISTIBLE...

The attraction is very mutual, but Callie knows mixing business and pleasure is a bad idea--and not just because she isn't from his world of privilege: She has a secret to keep--one that must remain buried. However, after she moves into Jack's Boston mansion to do the job, their undeniable spark becomes an all-consuming passion...and her hidden past threatens to destroy any possible future for them.

As she brings the painting back to life, Callie knows her time with Jack is limited...unless love can somehow find a way to turn a hig-profile committed bachelor into the husband of her dreams.
Rental RM4 + Deposit RM21