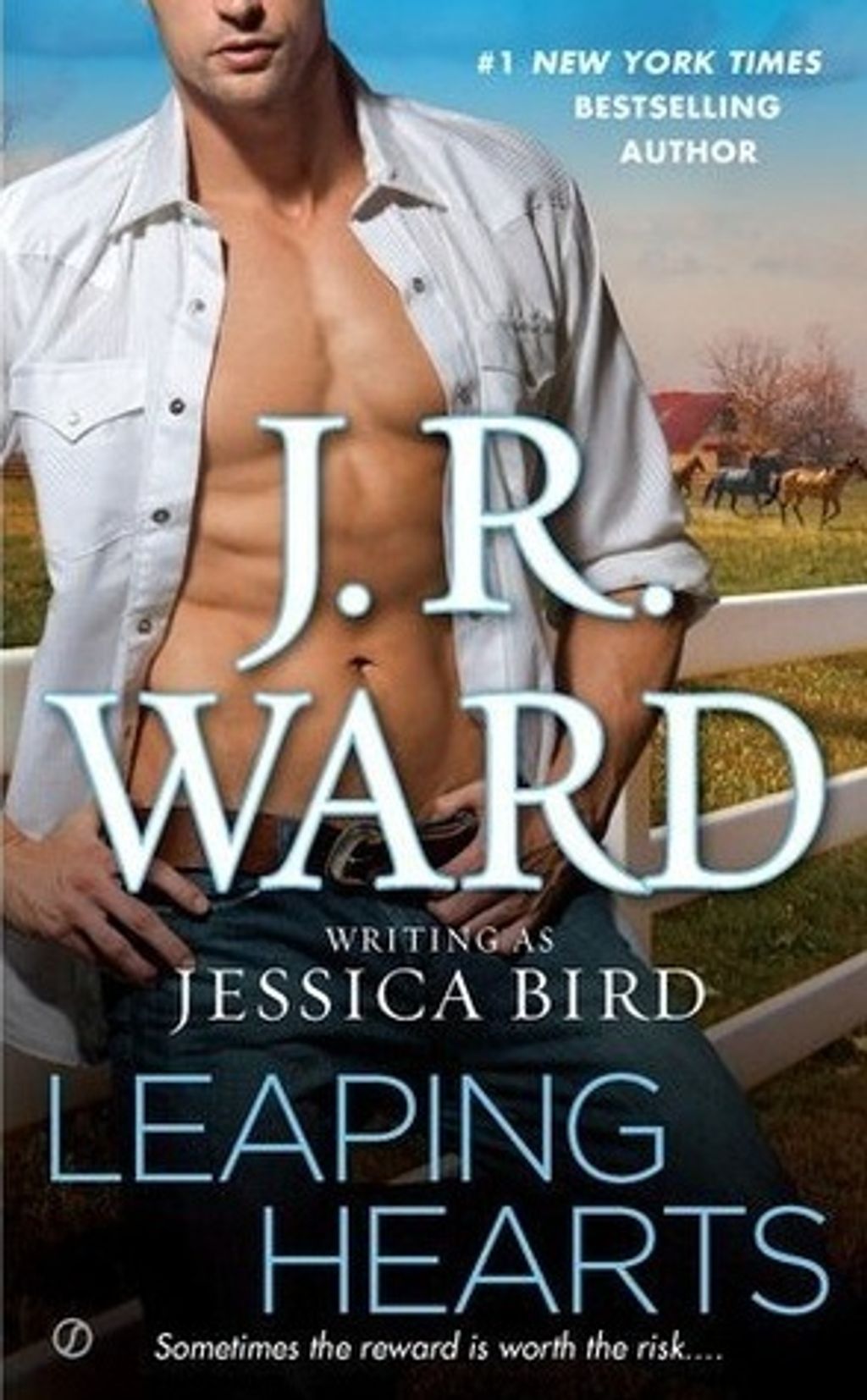 Leaping Hearts
by J. R. Ward (writing as Jessica Bird)
Goodreads rating: 3.80
A.J. Sutherland knows her own mind.
She also knows a champion when she sees him…

Everyone thinks A.J. Sutherland is crazy to buy a rogue stallion that no rider or trainer has been able to tame. But if anybody has the hustle to make something out of that hell-raiser, it's her. She can't do it alone, however, and goes after the great Devlin McCloud, an equestrian legend with a bad leg- and a worse attitude.

Devlin recognizes a fighter when he sees one- and that horse isn't a wallflower, either. Before he knows it, he's got a wild stallion in his empty stable and a hot-headed, heavenly-bodied rider sleeping on his couch. But can he get all three of them through the championship in one piece? This passion he's found with his rider is compromising training- and at this level of competition, any distraction is not just unprofessional, but downright deadly...
Rental RM4 + Deposit RM21