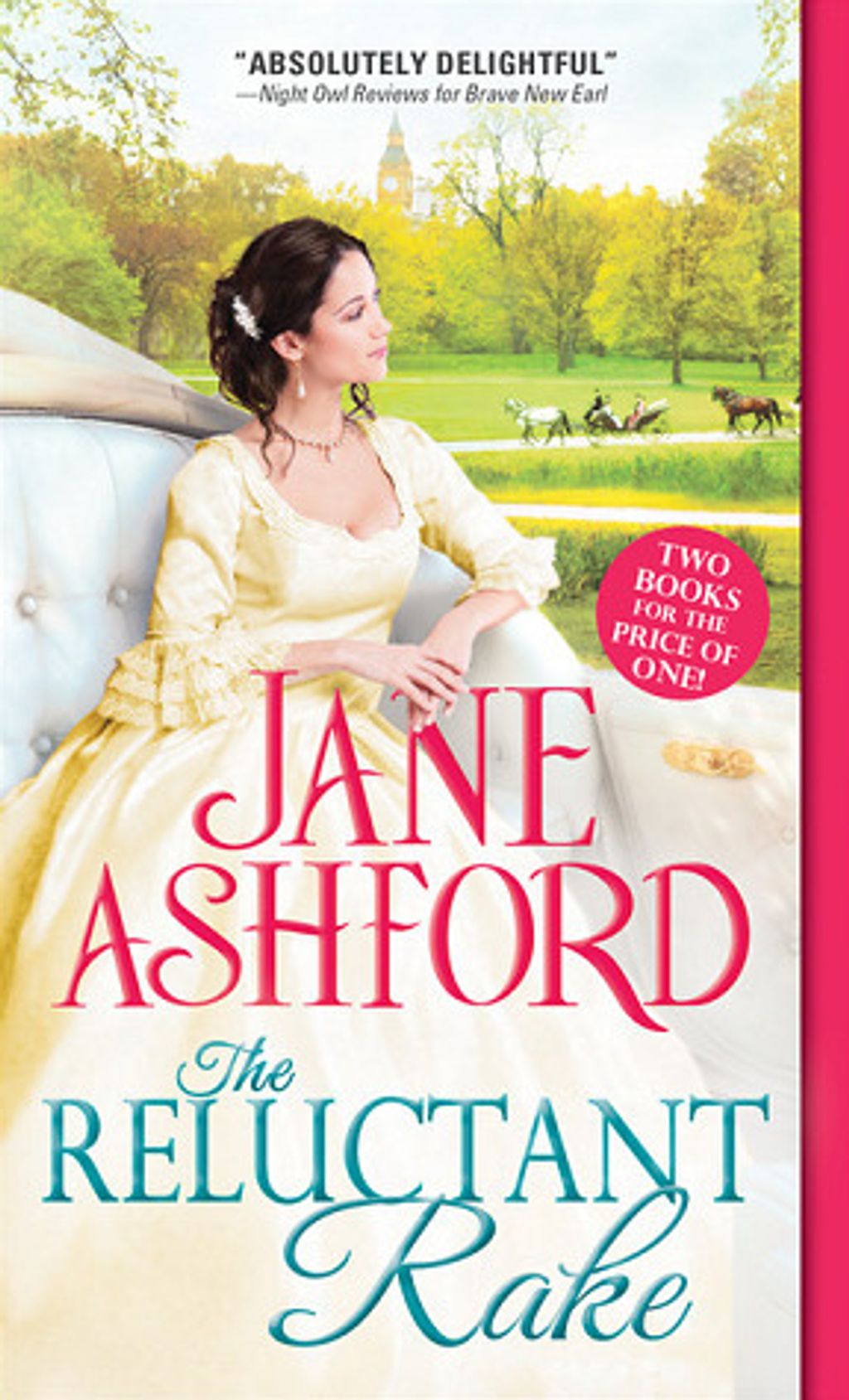 The Reluctant Rake / How to Beguile a Baron
by Jane Ashford
Goodreads rating: 3.29
The Reluctant Rake
Proper, elegant Miss Julia Devere is shocked when she spies her fiancé in the arms of another woman. She awakens to the fact that the game of love can be played by very different rules than her own. And unless she can beat this new mistress at her own game, Julia stands to lose all that she suddenly realizes she wants.

How to Beguile a Baron
Miss Susan Wyndham's and Miss Marianne MacClain's debut at the first ball of the season is ruined when they realize they're wearing the same gown―and enamored of the same gentleman. Randal Kenyon, Baron Ellerton, is the most eligible lord in London. And far from making peace, he sparks a battle between the pair of dazzling young beauties who now want only him.

How to Beguile a Baron was previously published as The Irresolute Rivals.
Rental RM4 + Deposit RM26