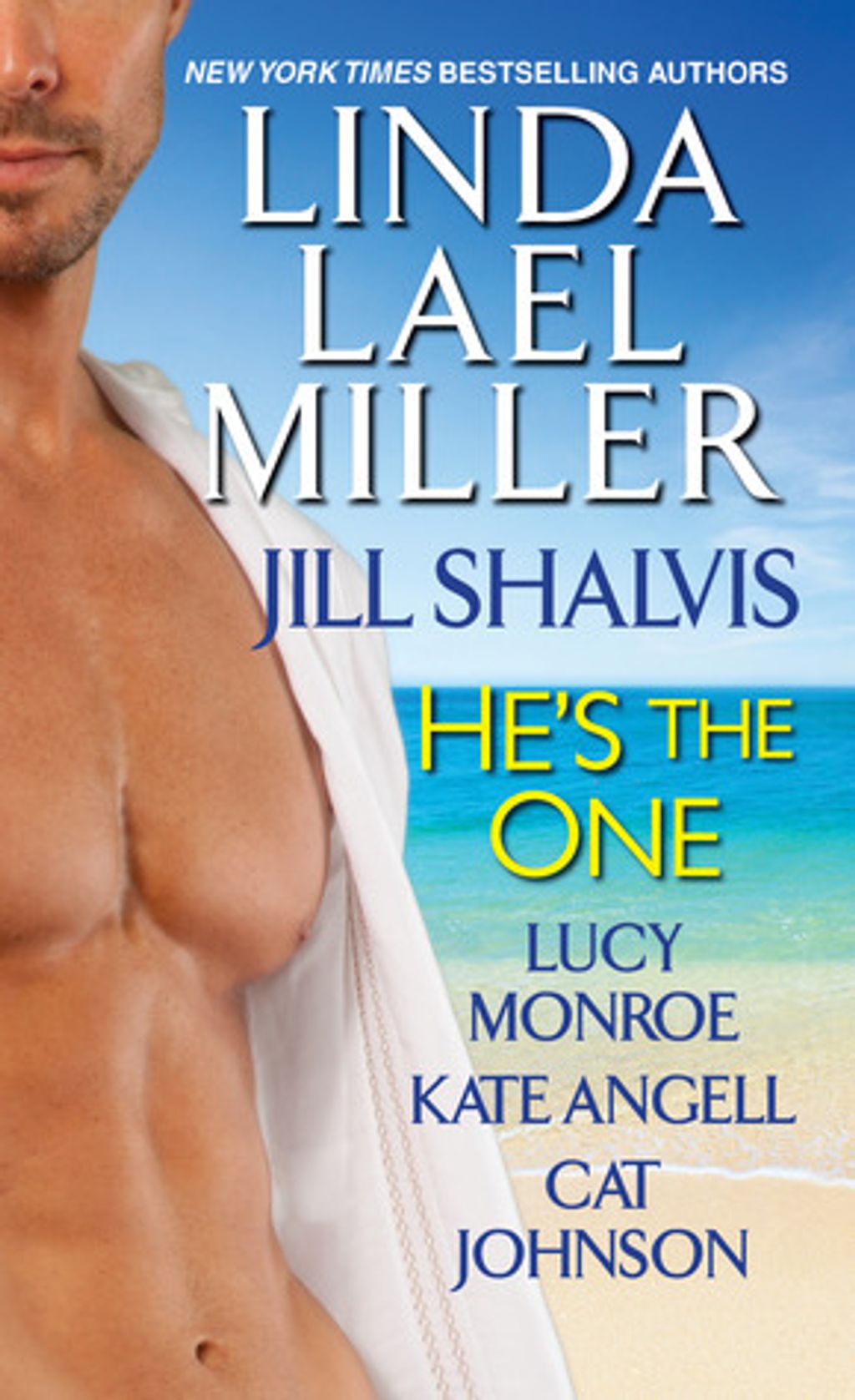 He's the One
by Linda Lael Miller, Jill Shalvis, Lucy Monroe, Kate Angell, Cat Johnson
Goodreads rating: 3.61
LINDA LAEL MILLER — Batteries Not Required
The only boyfriend Gayle Hayes has is the battery-operated kind. But when she returns to her small Montana hometown, rodeo bad boy Tristan McCullough gives her a whole new lesson in power surge...

JILL SHALVIS — Captivated
James Scott warned his investigator ex-wife Ella to be more careful. Now he finds the irate woman nearly naked and handcuffed to the towel rack in his Mexican vacation condo. He should release her. Then again...

LUCY MONROE — Seducing Tabby
Everybody always wants Tabby Payton's beautiful sister. But not sexy English spy Calder Maxwell. He wants Tabby, body and soul, and he's willing to take the seduction to new levels to prove it...

KATE ANGELL — No Shirt, No Shoes, No Service
Violet Cates is done surfing beach bums. She's ready for a new wave, someone with more ambition than a grain of sand. Like Brad Davis. He looks like a beach bum, but looks can be so deceiving...

CAT JOHNSON — Fish Out of Water
Carla Henricks is a cowgirl through and through, but her lasso has never met an English professor like Mark Ross. It's true opposites attract. Staying together is the juicy part...
Rental RM4 + Deposit RM21