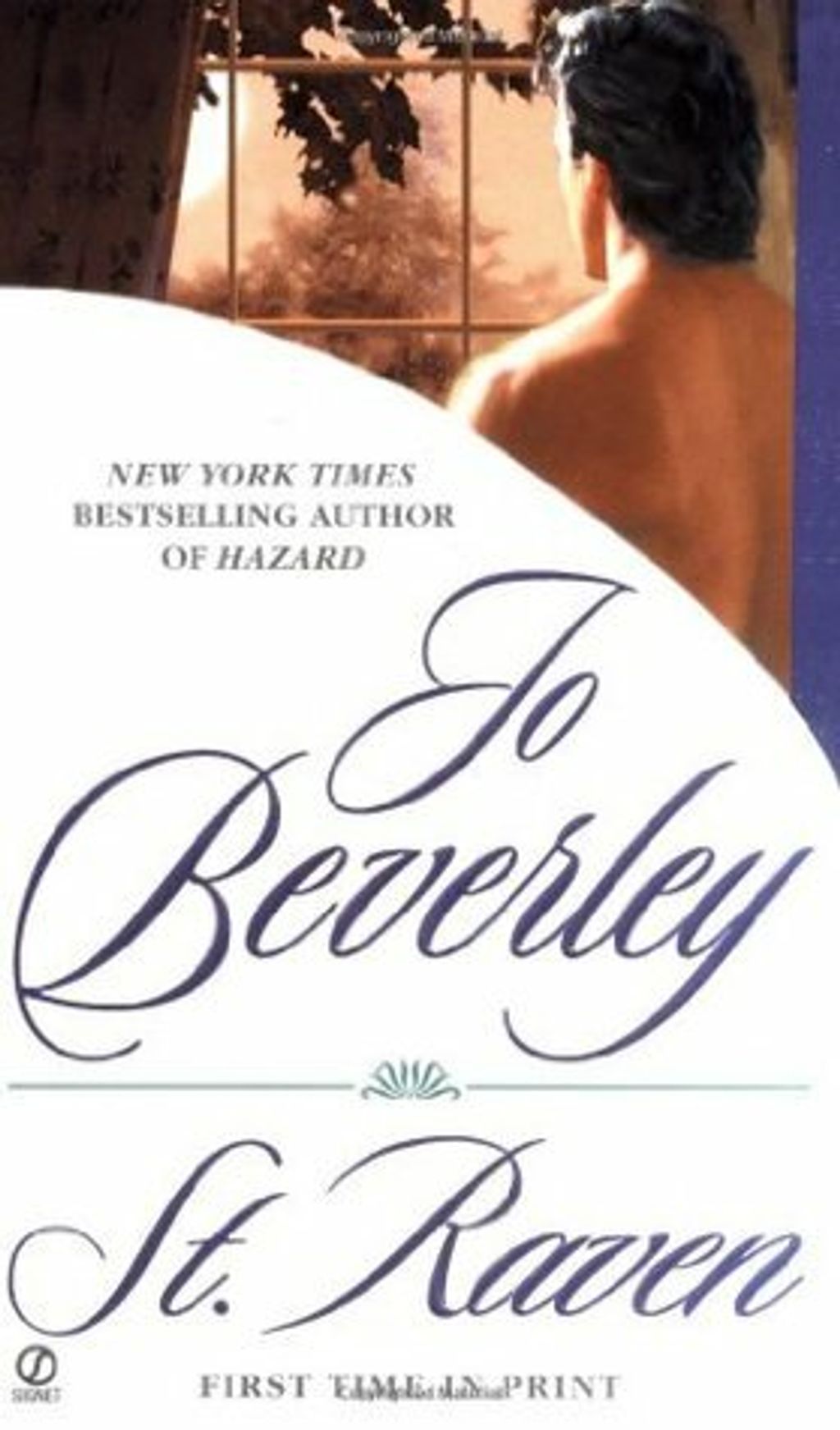 St. Raven (Company of Rogues #10)
by Jo Beverley
Goodreads rating: 3.86
A Lady with a Quest…

Cressida Mandeville agrees to Lord Crofton's vile proposal, but secretly she has other plans. She will trick the loathsome man, find her father's hidden wealth, and save her family from ruin. All goes well, until a daring highwayman stops their carriage, whirls Cressida up onto his dark horse, and demands a kiss….

A Duke with a Conscience…Tristan Tregallows, Duke of St. Raven, doesn't plan to rescue a damsel in distress, but he can hardly leave an innocent in Crofton's power. One kiss confirms his prisoner's innocence, but instead of grateful, she is furious. When he discovers that Cressida is on a quest, one that will take her into the darkest parts of Regency society, St. Raven knows he must become her partner and protector. But he doesn't expect the dangers to his heart….
Rental RM4 + Deposit RM21