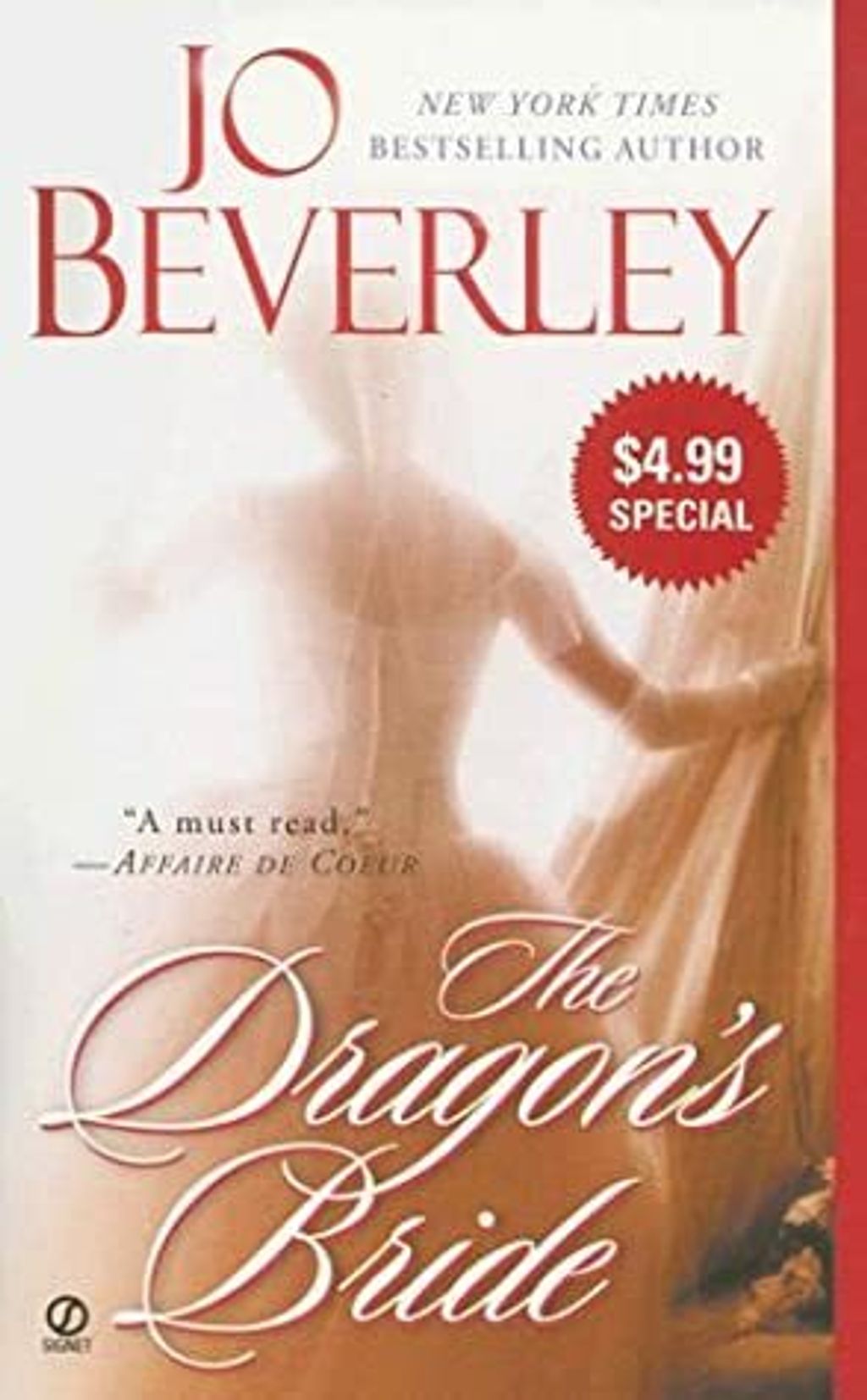 The Dragon's Bride (Company of Rogues #7)
by Jo Beverley
Goodreads rating: 3.76
Con Somerford, the new Earl of Wyvern, returns to his fortress on the cliffs of Dover to find a woman from his past waiting for him—pistol in hand.

Susan Kerslake, the new housekeeper at Crag Wyvern, was drawn back to Con's home by rumors of hidden gold and to help her family's smuggling operation.

The magic they once shared was destroyed by youthful arrogance and innocence. The years at war have hardened him, and the years at home have softened her...but can time teach them both to seize the passion that comes along only once—or twice—in a lifetime?
Rental RM4 + Deposit RM21