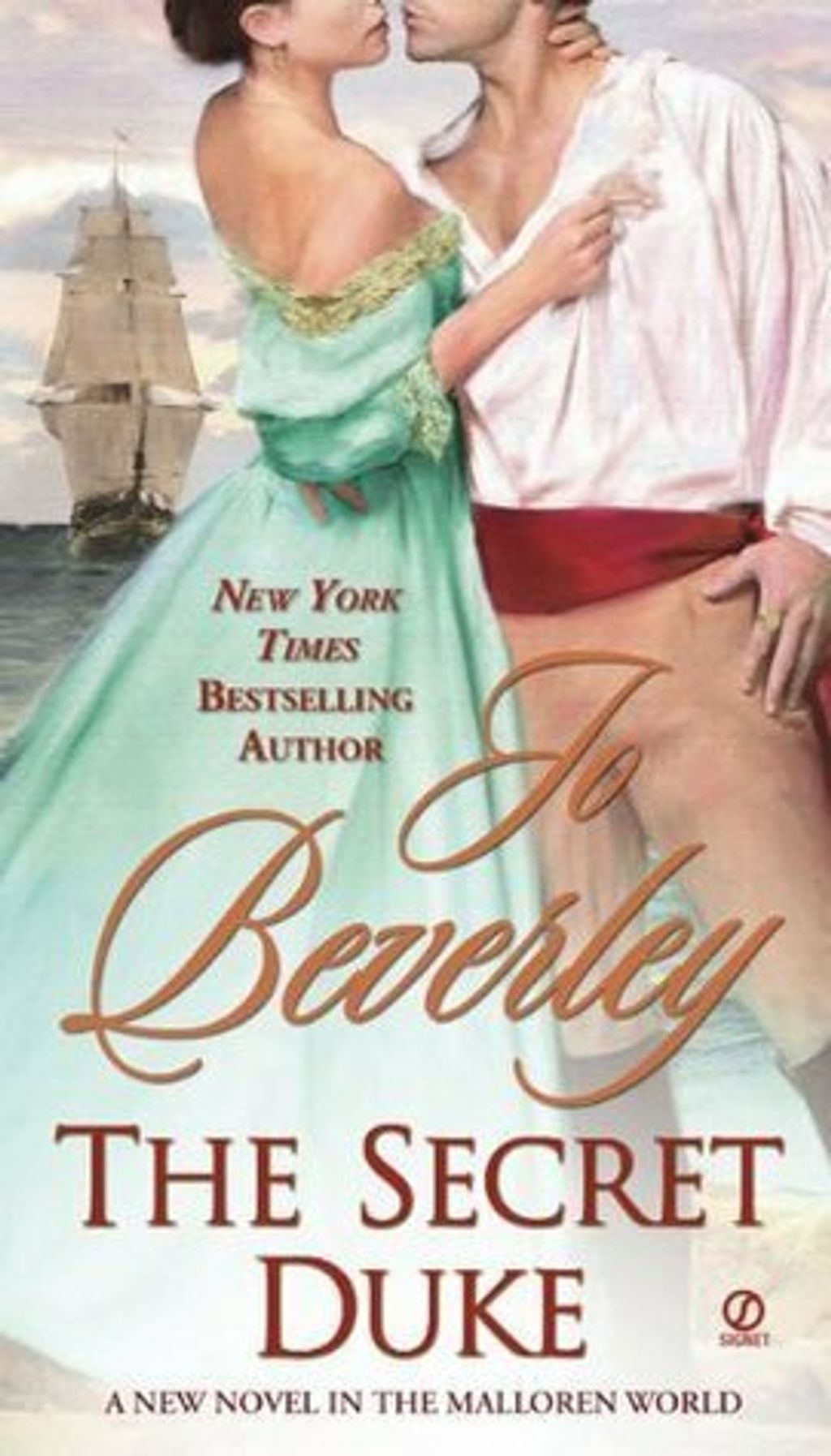 The Secret Duke (Mallorens & Friends #10)
by Jo Beverley
Goodreads rating: 3.75
When Bella Barstowe is kidnapped and taken to a Dover tavern, she believes her life and virtue will be forfeit—until she's rescued by the notorious Captain Rose, a man who seems as dangerous to her as her original captors. Convinced her only option is to flee, she steals his horse and disappears into the night.

Bella never expects to see Captain Rose again, but years later she learns the wicked truth behind her abduction. Determined to get revenge, she seeks out the only ruthless man she knows—the man who rescued her all those years ago.

What she doesn't know is that Captain Rose is just a disguise for the formidable Duke of Ithorne, who is intrigued to hear from the mysterious woman from his past. Their lives are soon entangled by danger and a growing passion that should never be.
Rental RM4 + Deposit RM21