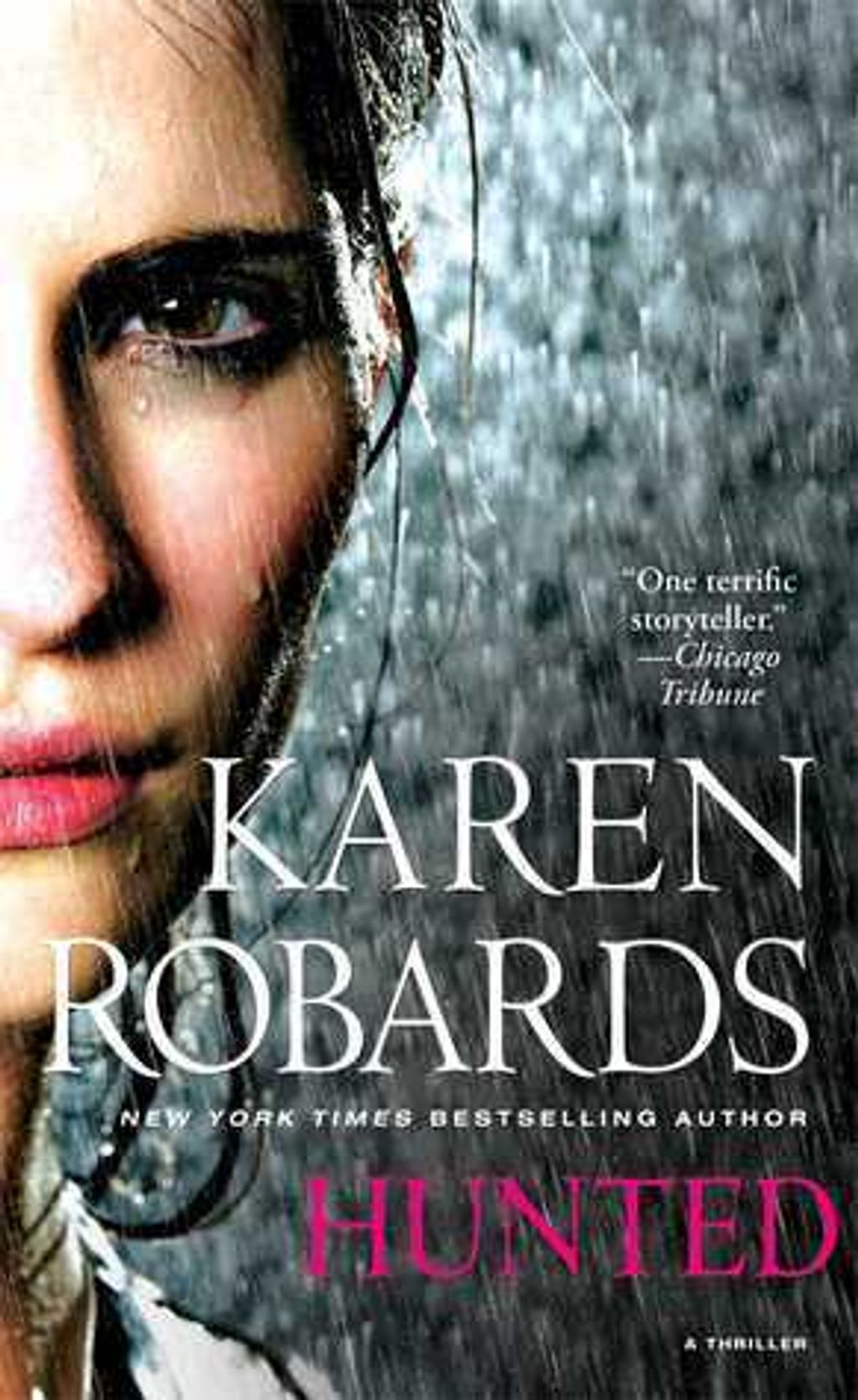 Hunted
by Karen Robards
Goodreads rating: 3.64
Caroline Wallace is one of New Orleans PD s top hostage negotiators, and she s never failed to get every hostage out alive. But this time, it s different. This time, the hostages include her boss the chief of police and the mayor. And this time, she s trying to negotiate with Reed Ware, a former co-worker who left the force disgraced, under investigation by Internal Affairs, and worst of all, considered to be volatile and extremely dangerous.

As police snipers arrive on the scene and manage to get a clear shot of Reed, Caroline knows she only has a few moments left to persuade the hot-headed, reckless (and extremely handsome) Reed to let the hostages go and turn himself in before anyone gets hurt. When the SWAT team runs out of patience and launches an attack, Reed takes Caroline hostage and manages to escape with her in the chaos. During the escape, Reed reveals to Caroline that he s uncovered corruption at the highest levels of the police department and New Orleans city government, and those involved will stop at nothing to keep him from exposing what he knows including murder.

Now, the normally cool, calm, by-the-book Caroline is forced to question everything she thought she knew about her job and her city and join Reed on the run putting both her life and her heart in jeopardy.
Rental RM4 + Deposit RM21