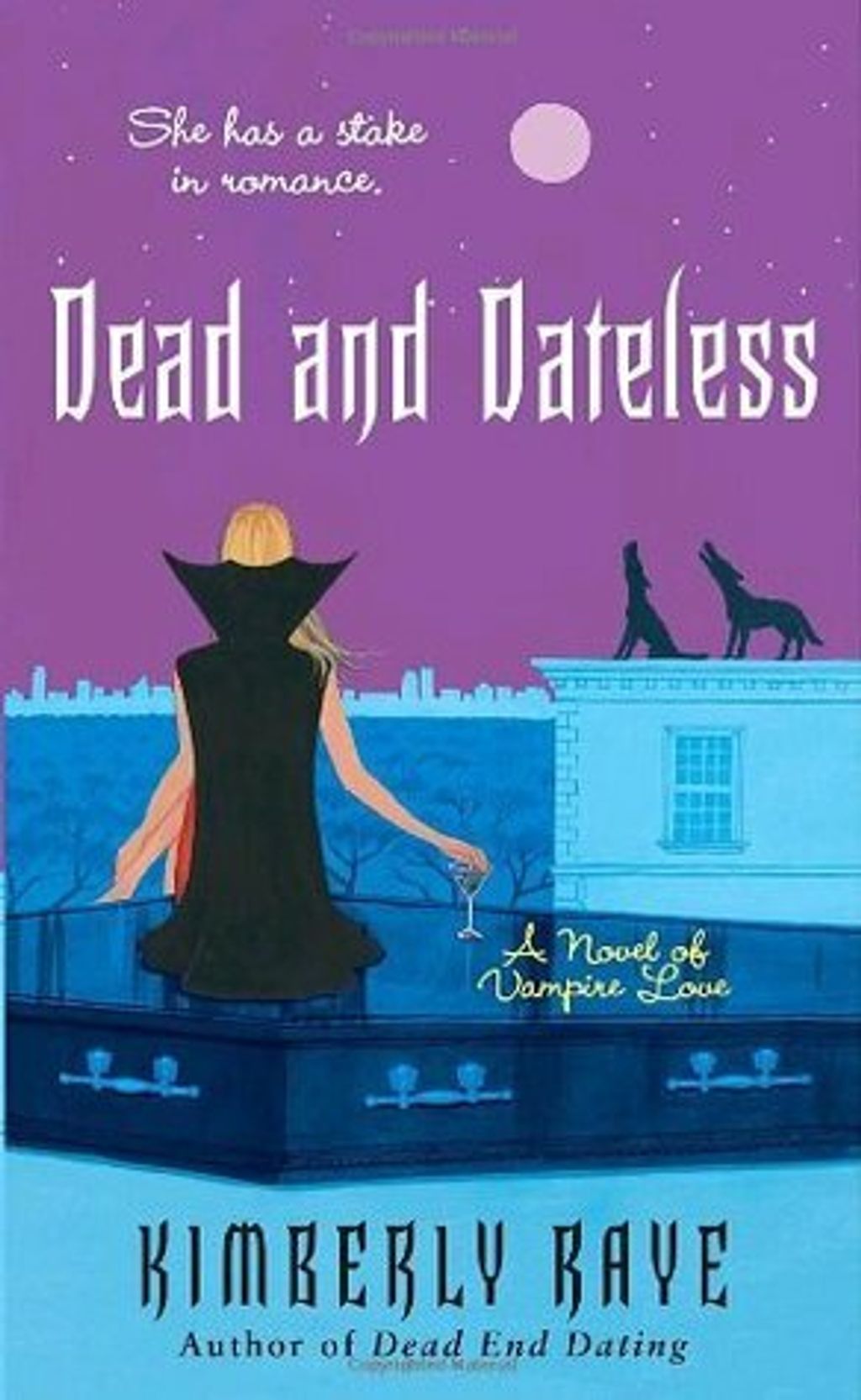 Dead and Dateless (Dead End Dating #2)
by Kimberly Raye
Goodreads rating: 3.90
SHE'D LIKE HER BLOOD BOTTLED, PLEASE!

The sassiest vampire in all of Manhattan, Lil Marchette, is the owner of Dead End Dating–a matchmaking service for hip, intelligent singles like herself. After only three months, business is booming, and she can finally pay her bills (or, more important, feed a hungry cosmetics addiction). But when one of her clients turns up dead (as in never coming back), Lil is named as the prime suspect.
Murder?

Sure, she's a vampire, but she can't even work up her nerve when it comes to blood-sucking. Hacking somebody to pieces is so out of the question.

To make matters worse, Lil must also contend with a pack of werewolves who ask–no, demand–that she find each one a tall, dark, and handsome mate before the next full moon. Plus, the to-die-for-if-I wasn't-already-dead Ty Bonner, a lusciously sexy lover but totally unsuitable eternity mate, is never far from her midnight fantasies. But Lil has no time for such thoughts. She must prove her innocence and focus on pairing off the dead and the furry–and maybe stake a claim to her own tasty true love.
Rental RM4 + Deposit RM21