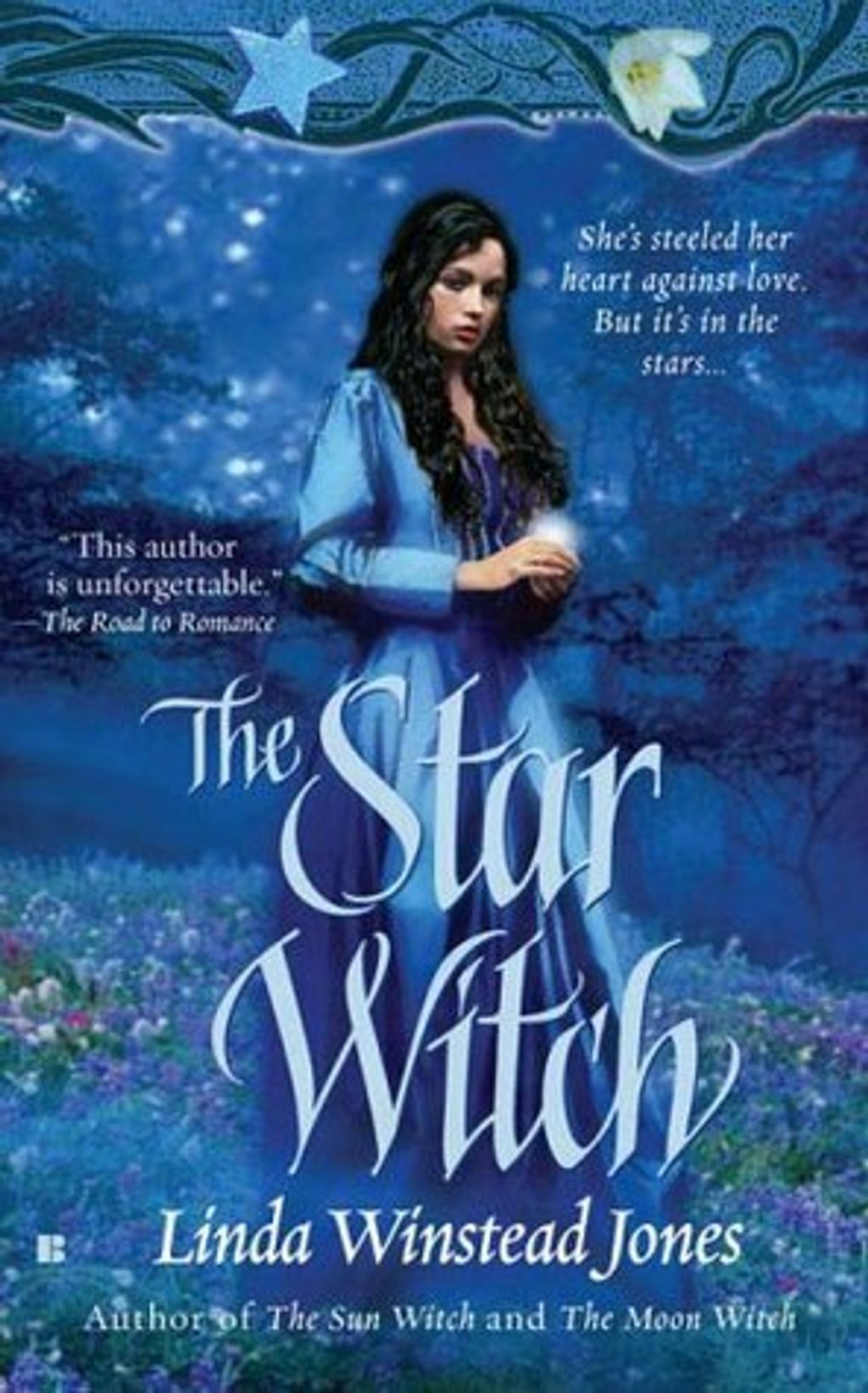 The Star Witch (Sisters of the Sun #3)
by Linda Winstead Jones
Goodreads rating: 4.09
Some say the Circle of Bacwyr is a myth—and practical Isadora, a young, widowed attendant to the Empress, numbers among them. But for Captain Lucan Hern, the powerful Circle is as real as the daggers he hides under his clothing. The warrior was raised solely to find—and capture— the elusive Star of Bacwyr. But his teachers never told him exactly what it was. They only made one thing clear. Stay away from witches.

Sounds easy enough. Then Lucan meets Isadora, a decidedly different kind of beauty. She is oblivious to his attraction—while he is equally oblivious to the fact that she's a witch. And he believes her ring is the Star he's been searching for.

Isadora has slept in a cold bed these long years, but the arrival of this gorgeous creature sets her body afire. And after a lifetime of searching for the Star, Lucan all but forgets it, waiting for Isadora to give herself to him freely, when he will take her beyond her wildest dreams.
Rental RM4 + Deposit RM21