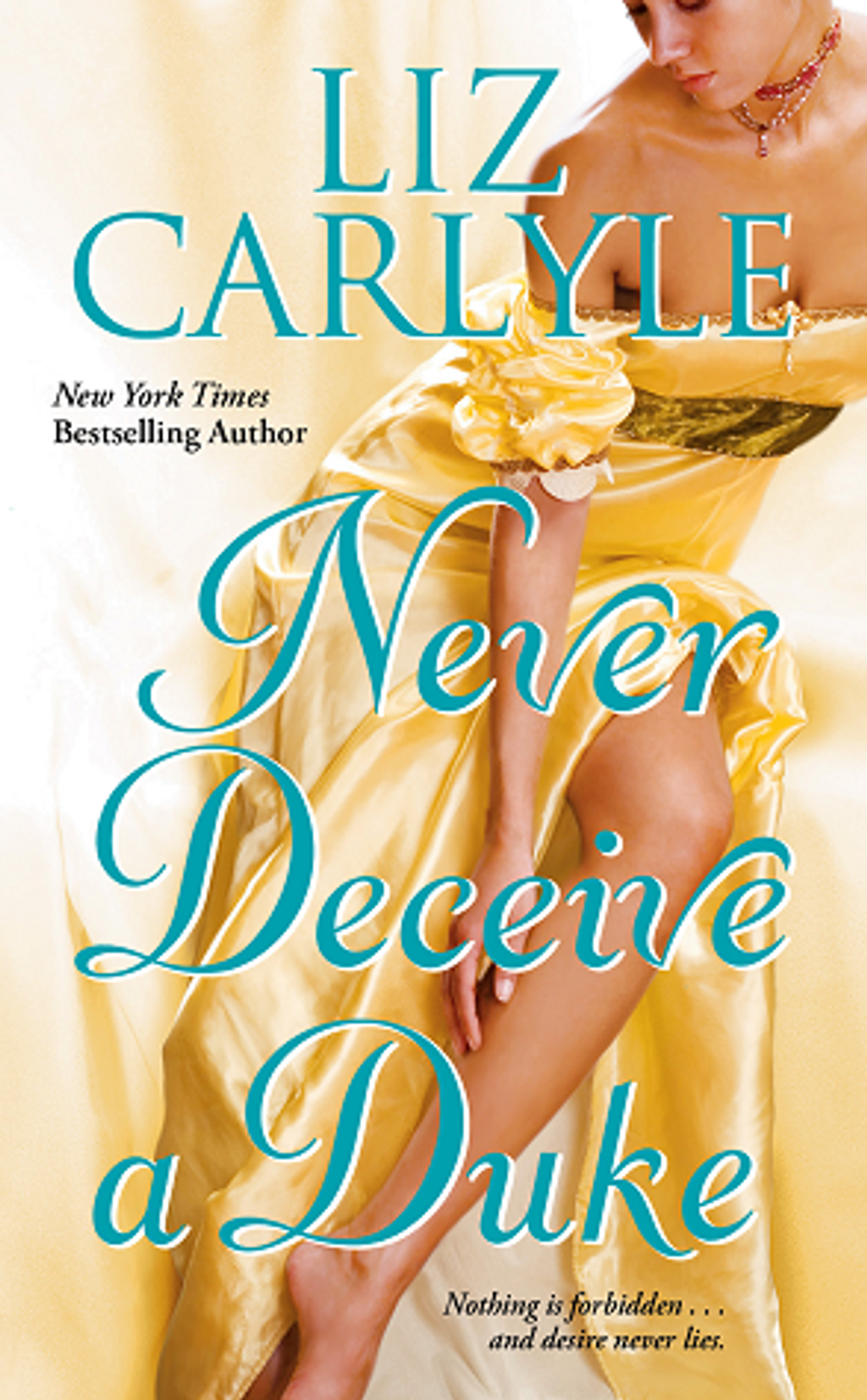 Never Deceive a Duke (Neville Family & Friends #2)
by Liz Carlyle
Goodreads rating: 3.78
They call her the porcelain princess...

With her fragile beauty and regal bearing, the Duchess of Warneham knows how to keep her admirers at a distance. Twice wed and twice widowed, Antonia has vowed never again to marry; never again to surrender her freedom. But when her husband's death is deemed suspicious, and his long-lost heir returns to seize control of the dukedom, she finds that fate has placed her future in yet another man's hands—but not just any man.

They call him a cold-hearted bastard...

Deep in London's docklands, Gareth Lloyd runs Neville Shipping with an iron fist. Unrecognizable as the starving orphan who was abandoned by his family and sent an ocean away from home, Gareth has put his troubled past behind him. That is, until the Duke of Warneham is murdered, and Gareth turns out to be the dynasty's last living heir. Wrenched from his solitude, Gareth neither wants nor needs the honors and obligations of nobility—especially the Duke's all-too-tempting widow...Or does he?
Rental RM4 + Deposit RM21