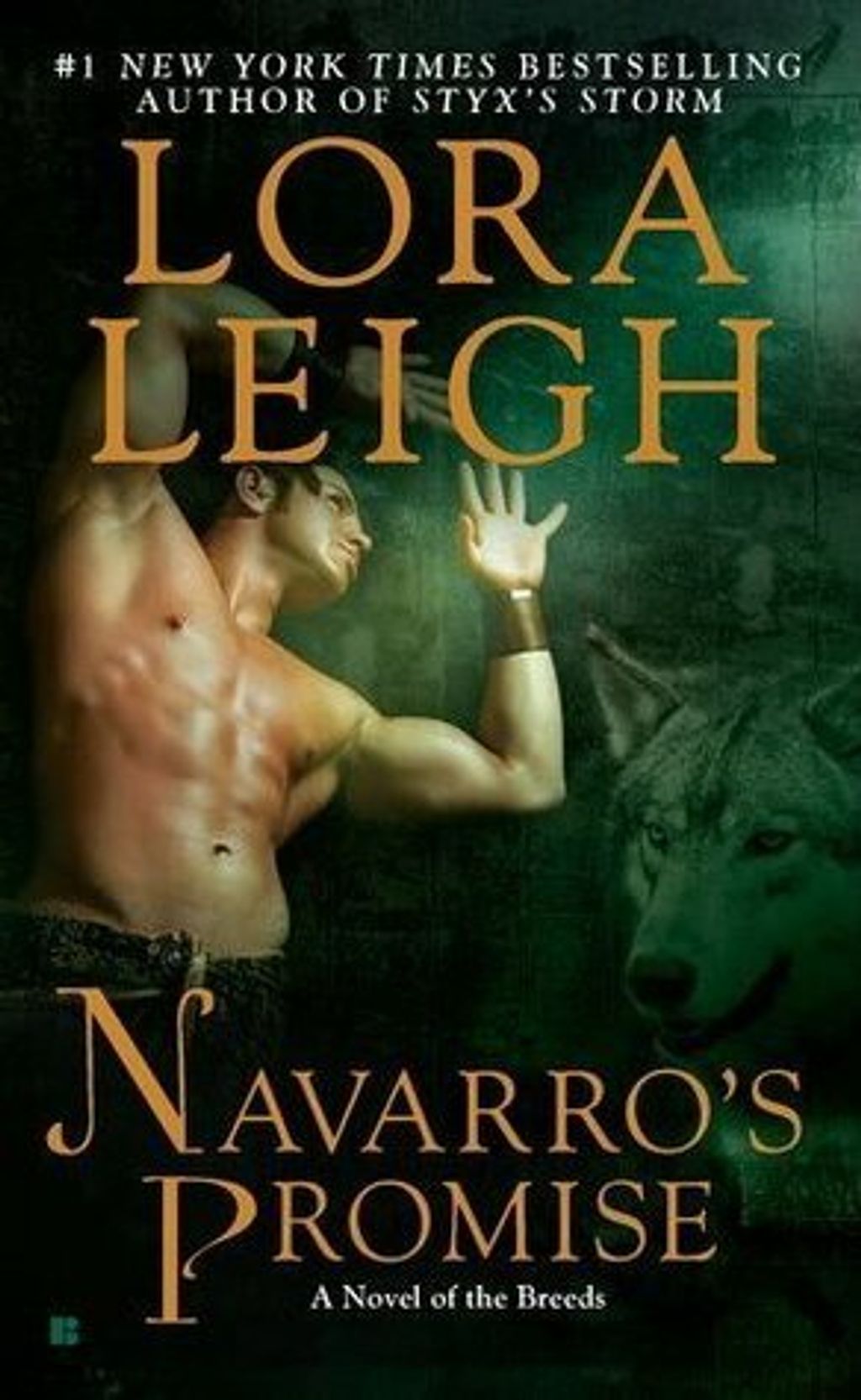 Navarro's Promise (Breeds #17)
by Lora Leigh
Goodreads rating: 4.04
The Breeds guaranteed that no harm would come to Mica Toler, but they never allowed for her sensual fascination with Navarro Blaine. Aloof, cool and mysterious, he draws her in as no man ever has. But Mica never wanted this. She has her own dreams, her own desires, and being stalked and seduced by a Wolf Breed isn't part of the plan.

Now she knows her life is in danger. What Navarro knows is that she's his mate and that the breeding and training that created him is being peeled away in his desperation to claim a woman who refuses to be claimed.

He has her body. She craves his touch. And as the Breeds converge, the past will rise up to haunt Navarro in ways he never expected.
Rental RM4 + Deposit RM21