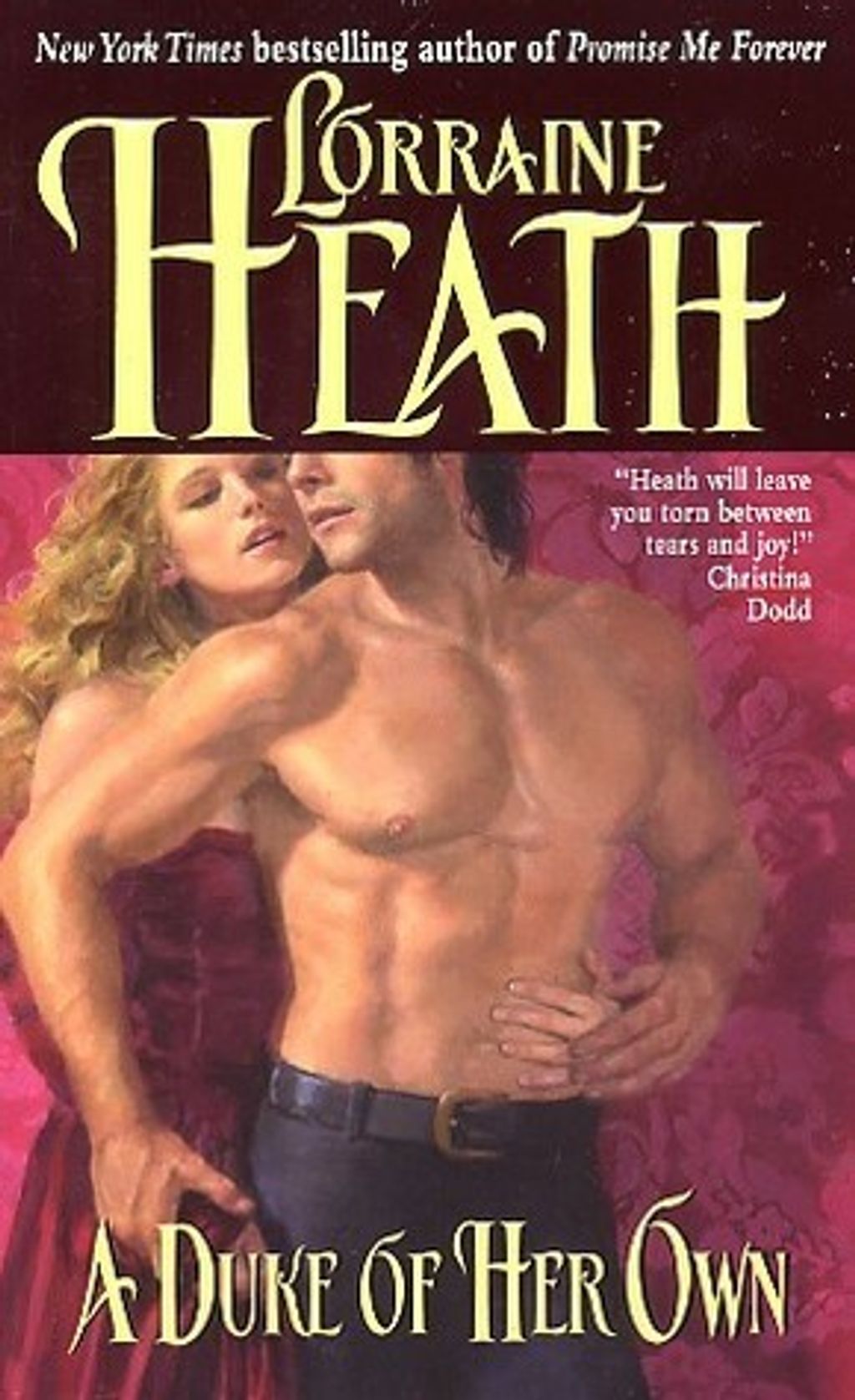 A Duke of Her Own (Rogues and Roses #1)
by Lorraine Heath
Goodreads rating: 3.80
Lady Louisa longs to marry for passion and love -- but will she find happiness in the arms of the duke?

Lady Louisa Wentworth knows she will never marry well--her family's impoverished estate has ensured as much. Resigned to spinsterhood, the proud beauty has agreed to chaperone a young American heiress who seeks a titled husband through the turbulent waters of London society.

The dashing Duke of Hawkhurst must marry wealth for the sake of his family. This well-heeled young American, Miss Jenny Rose, would do quite nicely. But the girl's infuriating chaperone seems determined to keep them apart. And worse still, Hawk finds himself far more attracted to the intoxicating Lady Louisa than to her innocent charge!

A romantic subterfuge is called for--as desperate Hawk plots to draw the heiress into a compromising position, making marriage a necessity. But when it's lovely Louisa instead who falls into his sensuous web, this game of hearts takes a passionate and most unexpected turn...
Rental RM4 + Deposit RM21