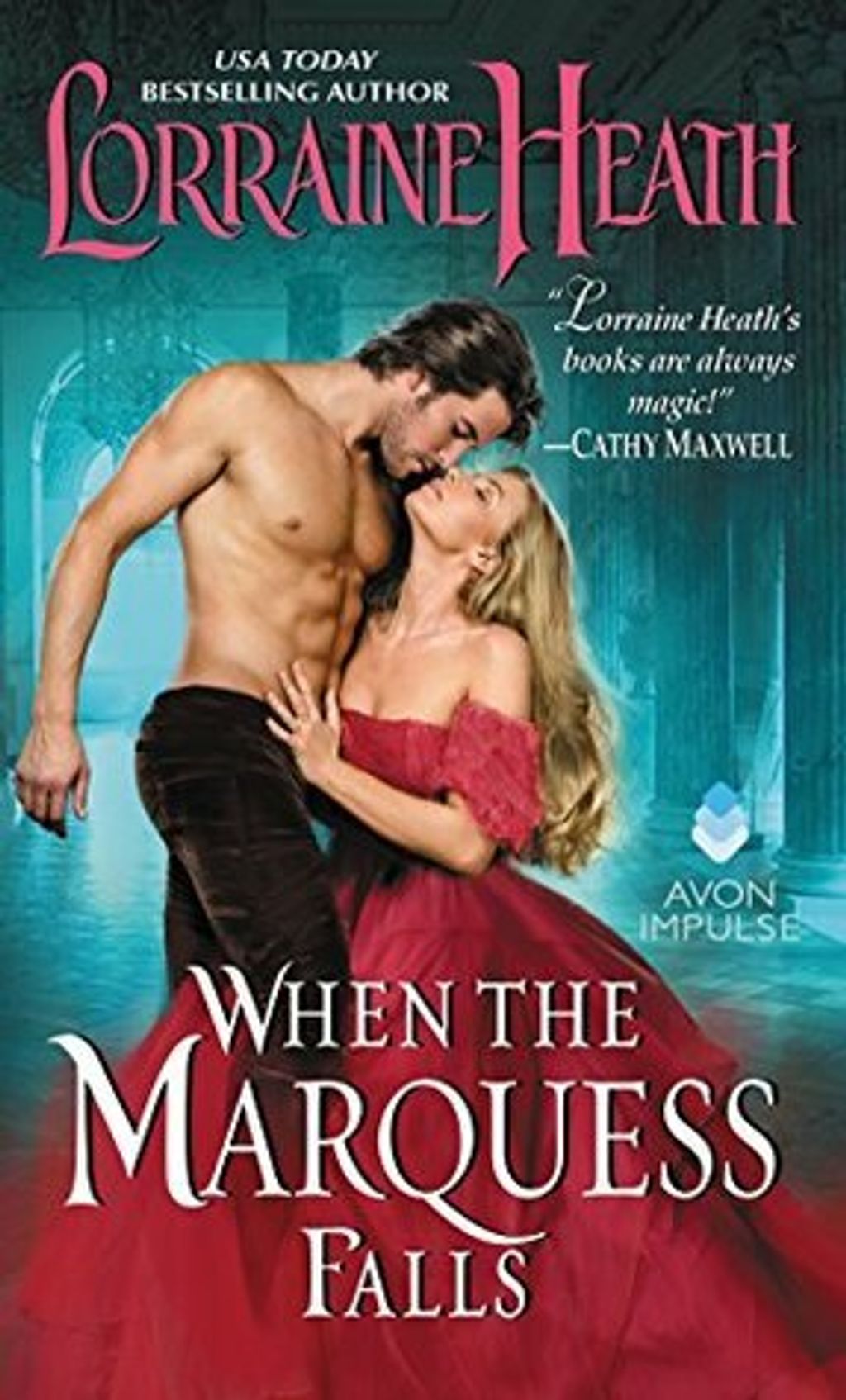 When the Marquess Falls (The Hellions of Havisham #3.5)
by Lorraine Heath
Goodreads rating: 3.94
The Marquess of Marsden always follows the rules. Expected from birth to adhere to decades of tradition, he plans to marry a proper young woman from a good family. But when a beautiful, and completely unsuitable, woman snags his heart, he begins to realize that to get what you want, sometimes you have to break the rules.

Linnie Connor dreams of the independence of running her very own bakery. And while she may be allowed to be a marquess' childhood companion, the baker's daughter never ends up with the handsome nobleman. Determined to achieve at least one of her dreams, Linnie makes plans to leave her sleepy village for London, intent on purging him from her heart. And yet, when an invitation to the Marsden annual ball arrives, she can't refuse her one chance to waltz in his arms.

It will be a night that stirs the flames of forbidden desires and changes their lives forever.
Rental RM3 + Deposit RM17