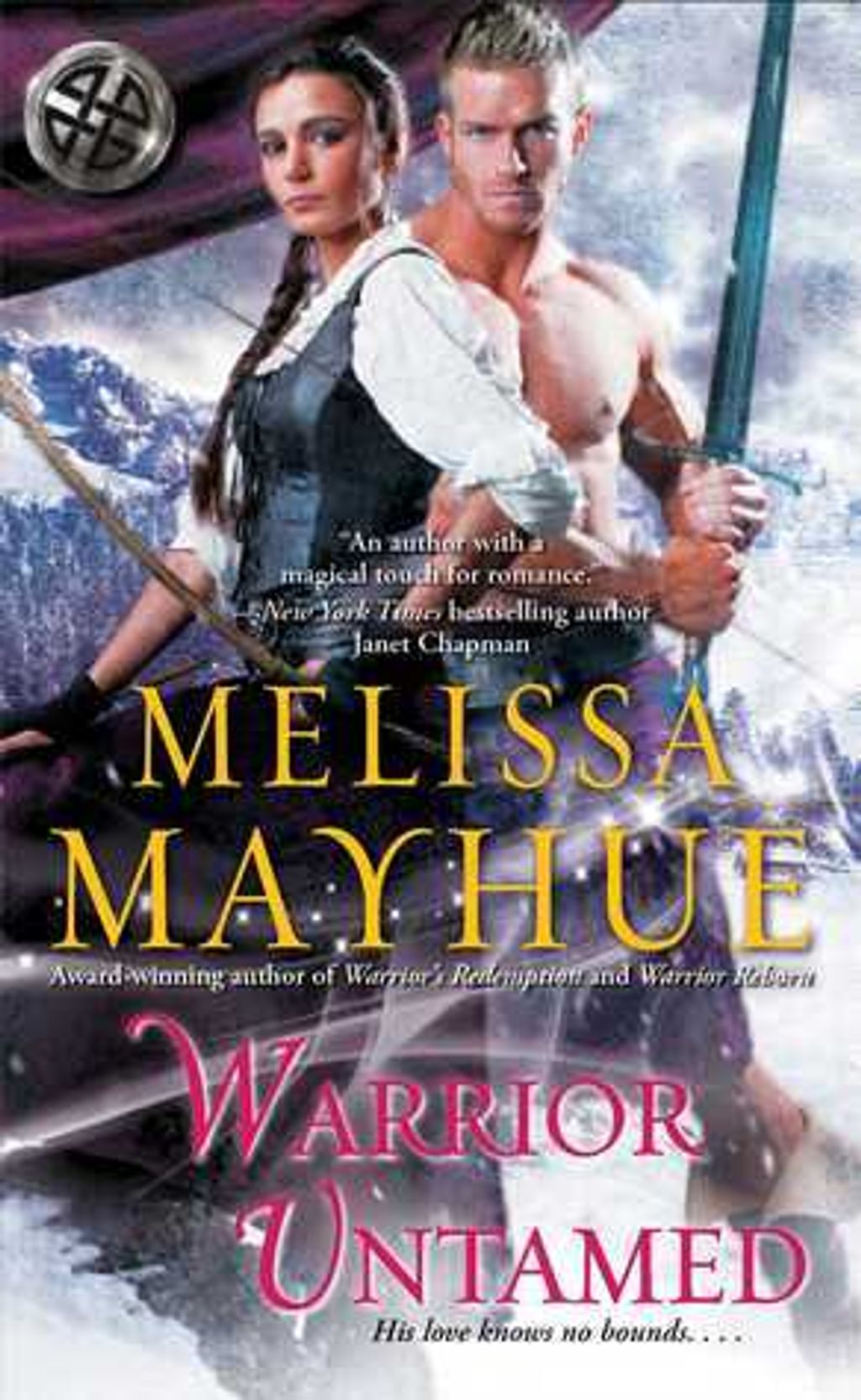 Warrior Untamed (Warrior #3)
by Melissa Mayhue
Goodreads rating: 3.96
If only Bridget MacCulloch, descendant of the mighty Picts, could control her temper and overcome her lack of patience, she'd likely be the most formidable warrior of her day. But how's she supposed to master that temper when all the men she encounters seem determined to thwart her every move, suggesting that she find a good husband and settle down? Her only interest in life is avenging her father's death—a goal which in no way includes spending time with the arrogant, domineering Norseman who saved her life.

As a descendant of the Norse god Thor, Halldor O'Donar carries his ancestor's title as the Protector of Man. Though he's plagued by interfering Faeries, he's determined to save Mankind from a monster that escaped from his ancestors' world. The last thing he wants is a wild-tempered woman to distract him from his quest.

But the Fates have other ideas. Brie and Hall find that the only way to meet their individual goals is to work together. To succeed, she must learn to harness her negative emotions to free the power of the warrior within, and he must let down his protective walls to allow one very special woman inside...
Rental RM4 + Deposit RM21