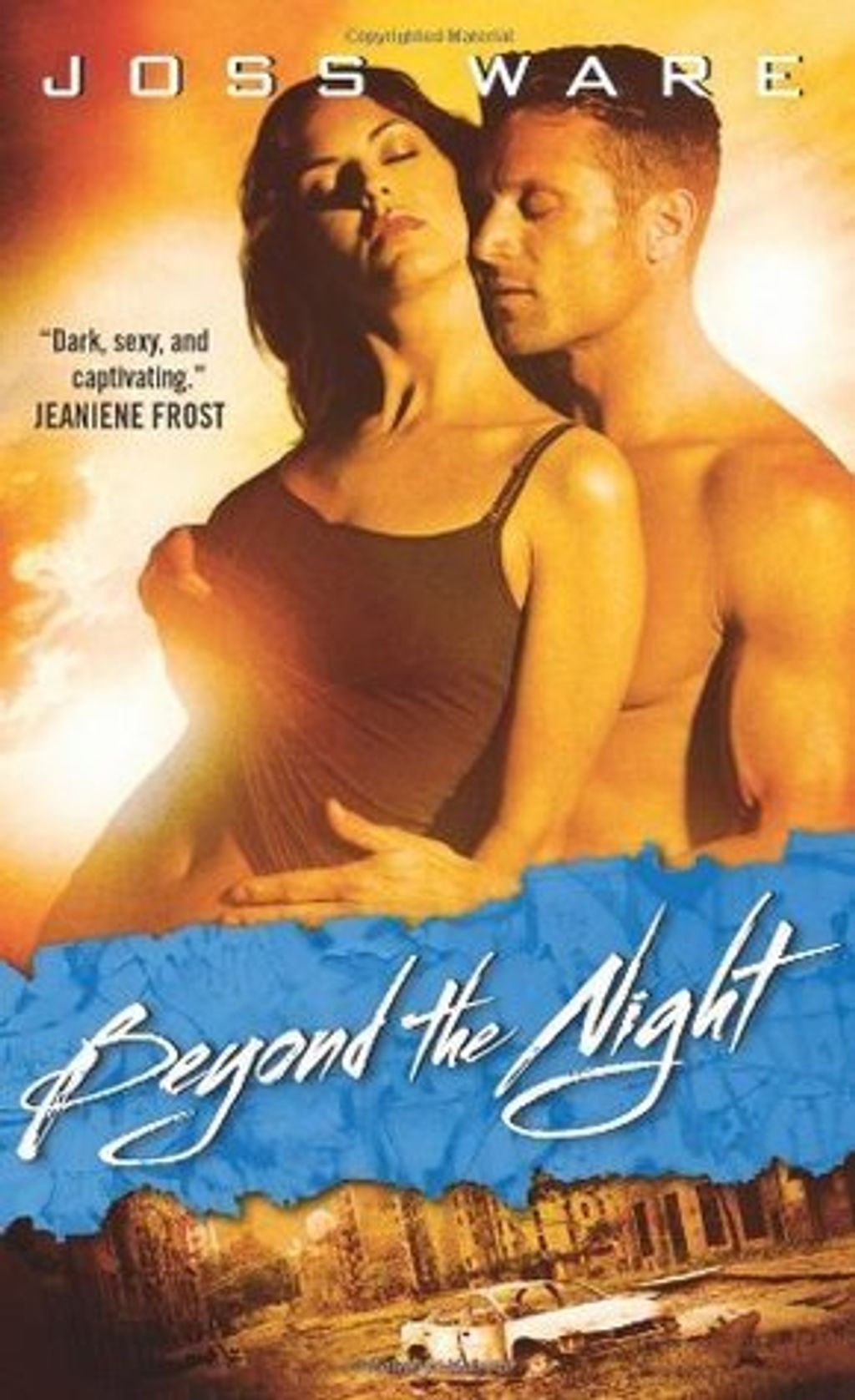 Beyond the Night (Heroes of New Vegas #1)
by Joss Ware
Goodreads rating: 3.63
A man with no future . . .
When Dr. Elliott Drake wakes from a mysterious fifty-year sleep, the world as he knew it is gone. Cities are now desolate, and civilization is controlled by deadly immortals. Stranger still is Elliott's extraordinary new "gift"--he has the power to heal, but it comes with fatal consequences.
A woman with a past . . .
Jade barely escaped the immortals and is now hell-bent on revenge. She trusts no one . . . until Elliott. His piercing gaze and tempting touch shatter her defenses, but the handsome doctor seems to have dangerous secrets of his own. Is it safe to trust him with her heart?
If they are to survive in this dark new world, Jade and Elliott must work together to fight the forces that take them beyond danger.
Beyond desire.
Rental RM5 + Deposit RM20