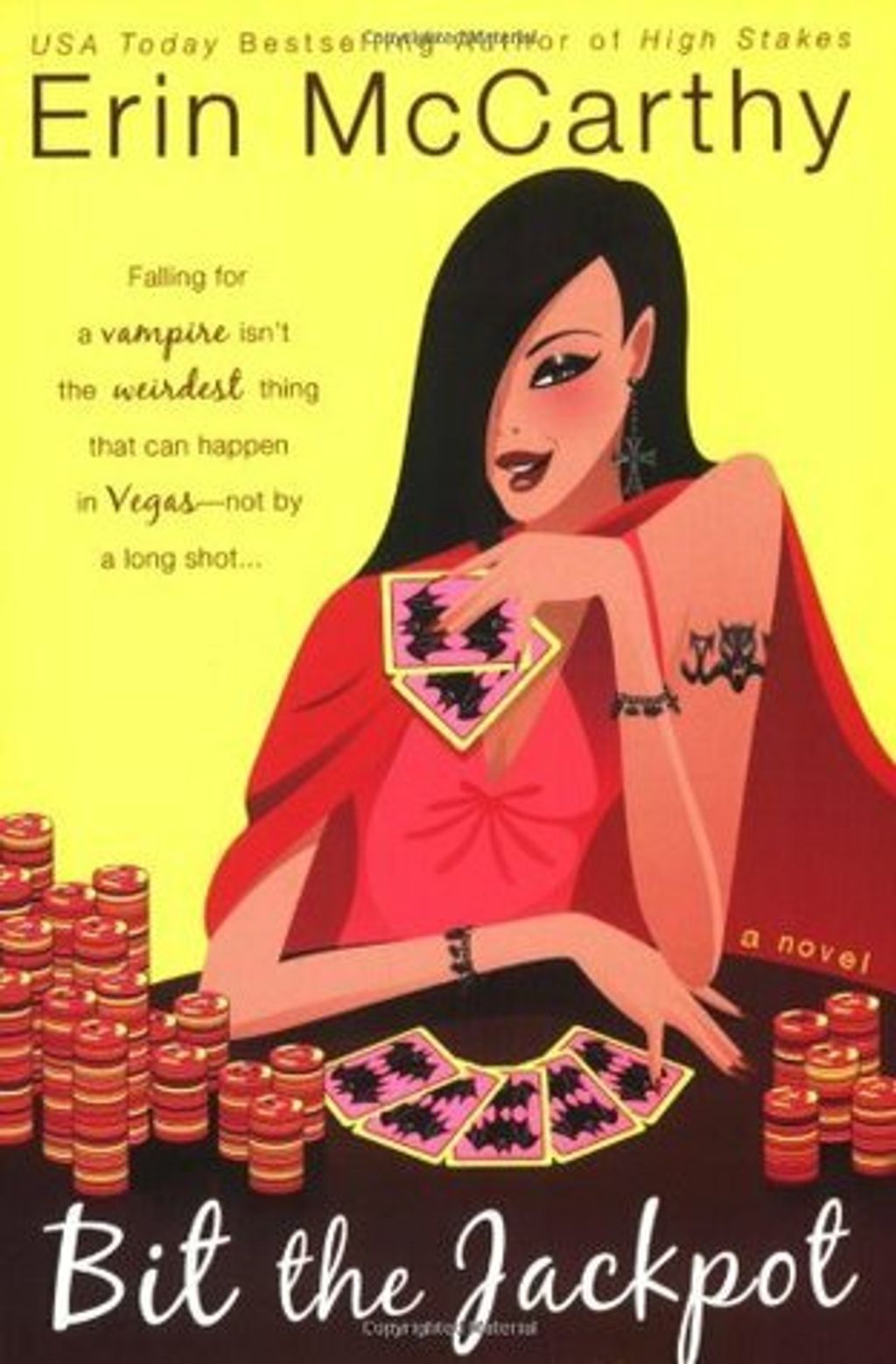 Bit the Jackpot (Vegas Vampires #2)
by Erin McCarthy
Goodreads rating: 3.88
Vampire Seamus Fox is supposed to be the campaign manager for a Vampire Nation presidential candidate. Instead, he finds himself running around Vegas keeping tabs on the candidate's wife and female entourage. Seamus has had his fill of women: a disastrous and deadly love affair has haunted him for over two centuries. Talk about baggage. But suddenly he finds himself obsessed with a mysterious stripper who dances behind a screen.

The sultry yet shy Cara Kim whets his appetite for more, but leave it to Seamus to fall fangs over feet for that rarest of Vegas attractions-a good girl.

After a sudden run-in on the street, though, they may soon have a lot more in common...
Rental RM4 + Deposit RM21