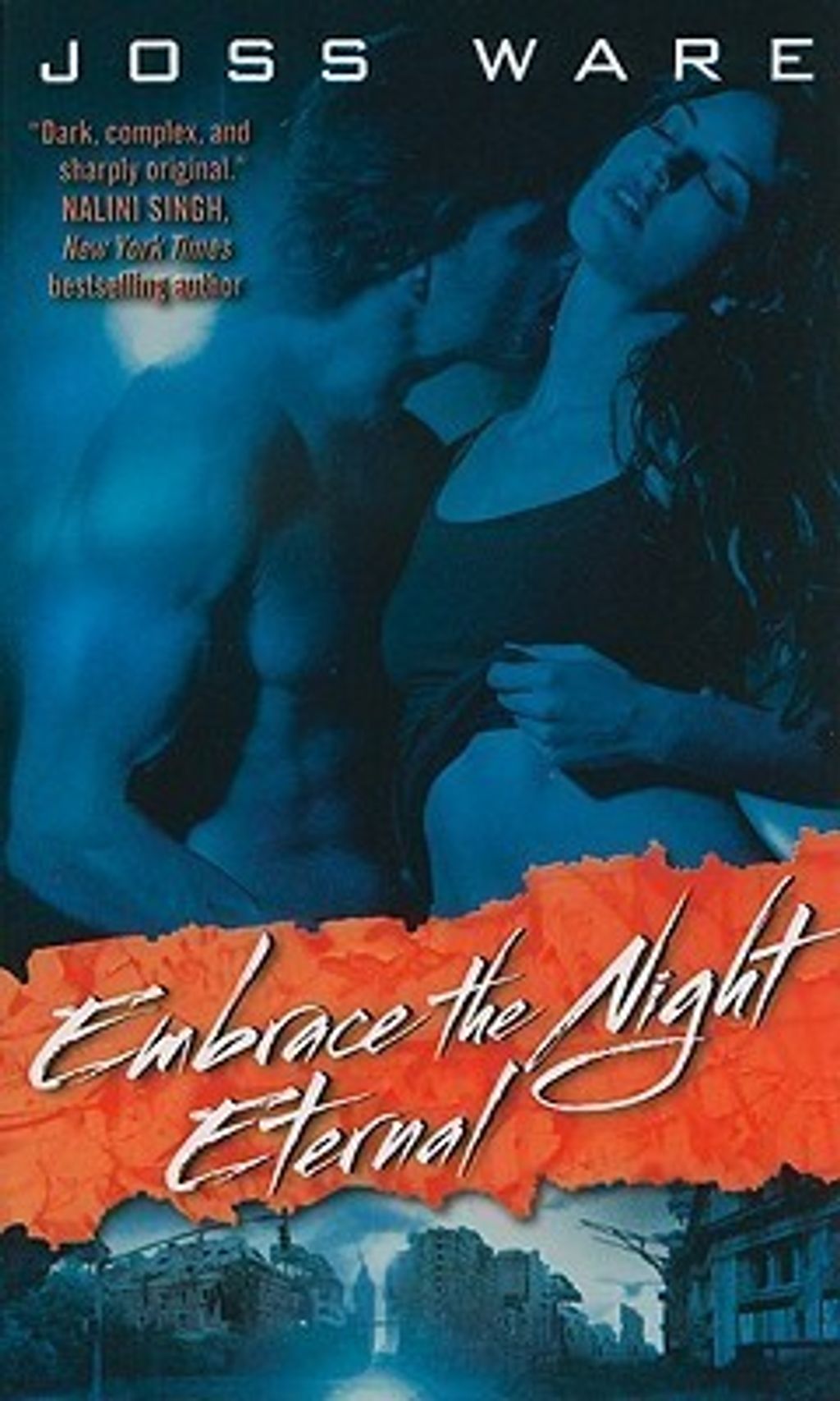 Embrace the Night Eternal (Heroes of New Vegas #2)
by Joss Ware
Goodreads rating: 4.00
The second book in the "electrifying" (Library Journal) new series by Colleen Gleason, writing as Joss Ware.

Everything they knew is gone.
From the raging fires, five men emerge with extraordinary new powers. They must learn how to survive this dark, ravaged world . . . but they cannot do it alone.

Simon Japp will never forget his violent past. But when civilization is all but destroyed, he sees his chance for redemption. Blessed with a strange "gift," he's determined to help the resistance against the Strangers, the mysterious force that stalks them at every turn. He can't afford to get distracted, even by the stunning, soft-spoken woman fighting by his side . . .

Sage Corrigan has learned to be careful where she places her trust. But she sees something good in Simon, even if he can't see it in himself. Posing as lovers to infiltrate a group key to their fight, they find that their staged affection soon develops into a desire that will leave them fighting for their lives in the night eternal . . .
Rental RM5 + Deposit RM20