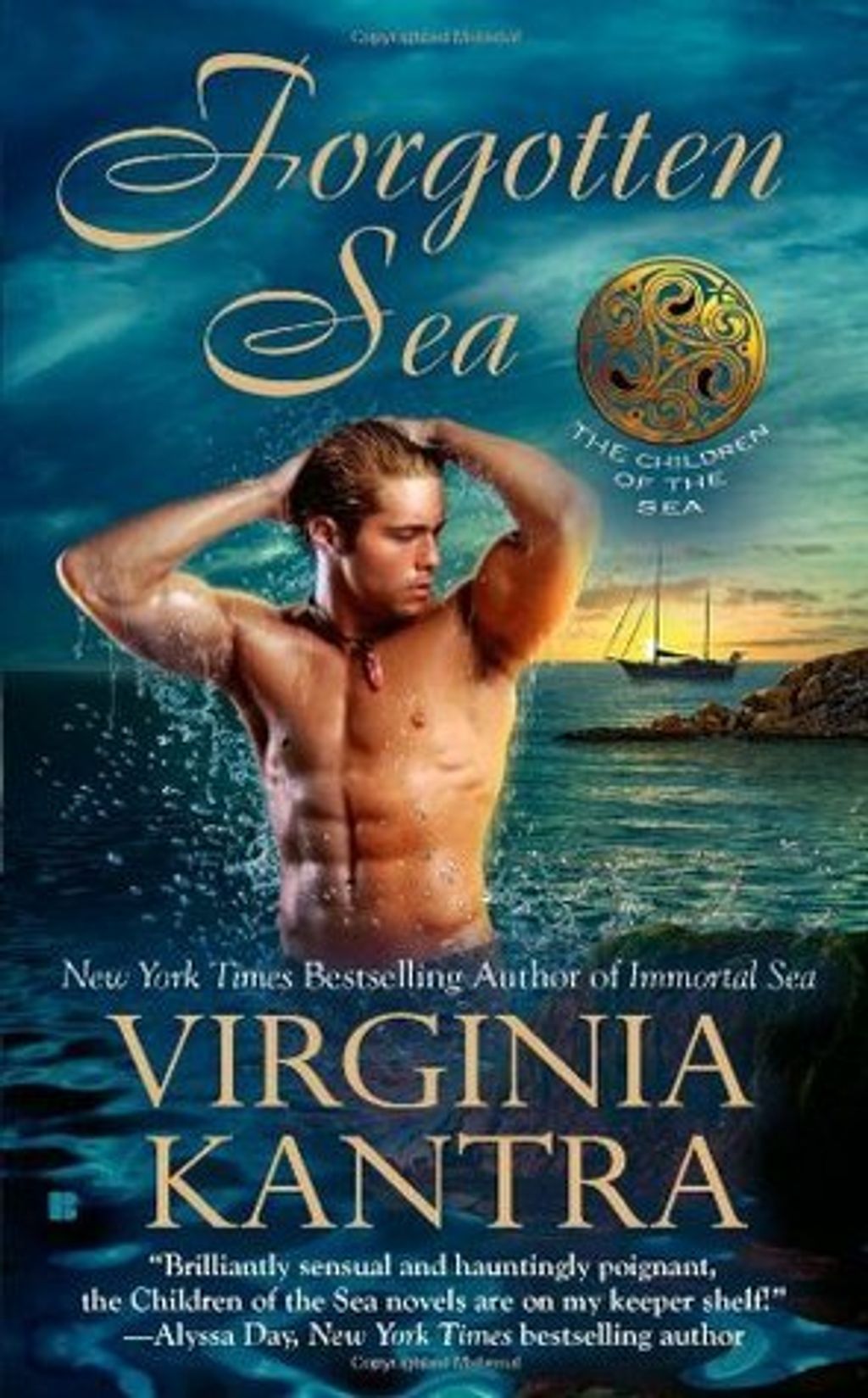 Forgotten Sea (Children of the Sea #5)
by Virginia Kantra
Goodreads rating: 4.03
A lost soul...

Fallen angel Lara Rho is eager to prove herself as a Seeker--one called to rescue other children of air before they are hunted down by the children of fire. Drawn to rootless, restless sailor Justin Miller, she is determined to save him. But Justin is no angel...

A lost life...

Charming drifter Justin is reluctant to get tangled up in port with conscientious Lara. A child of the sea, Justin remembers nothing of his life before the day he was plucked from a shipwreck seven years ago. But one impulsive act lands him literally on the side of the angels and on the run for his life. Lara and Justin must work together to uncover his identity--before what they don't know kills them both.

A passionate journey of discovery...

Pursued by Lara's colleagues and hunted by demons, the two set out on a journey into their darkest fears and deepest desires. Together they have powers neither imagined. But when Justin discovers his merfolk past, will he turn his back on his true nature...or his newfound love?
Rental RM4 + Deposit RM21