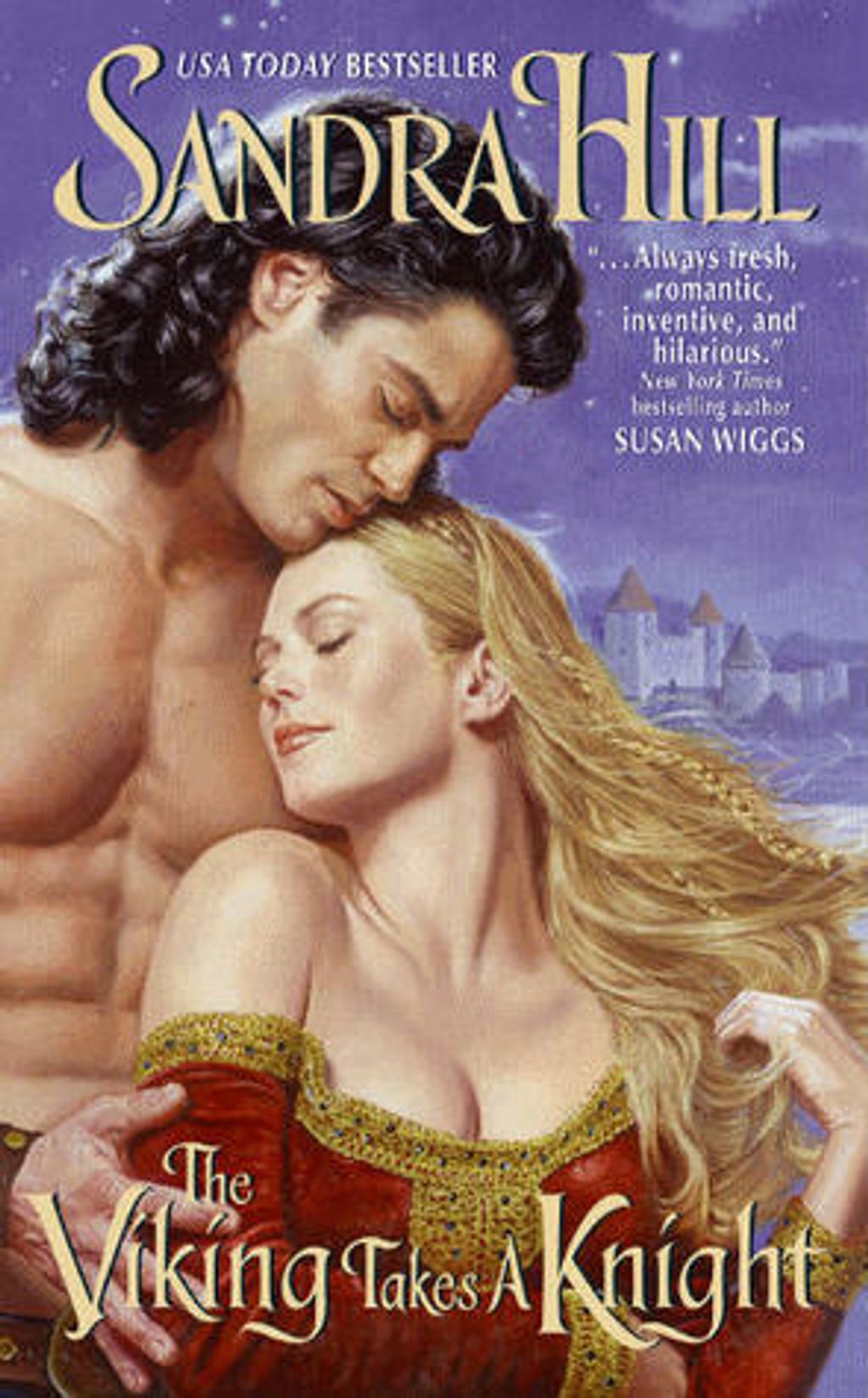 The Viking Takes a Knight (Viking I #9)
by Sandra Hill
Goodreads rating: 3.97
The Viking Is a Princess . . .
All Ingrith wants is refuge for herself and a group of orphans from a vicious Saxon commander who would harm the children and destroy her honor. At her age, she no longer expects to find a husband, or even a lover, especially not the arrogant Lord of the Bees!
John of Hawk's Lair longs for peace and quiet, not a nagging wife and noisy children. As a knight in the king's service, he spends his cherished time at home working on his beekeeping experiments. So when an irksome Viking princess comes barging into his castle with a horde of orphans, he does everything he can to get rid of her. But then a sexual attraction sparks between them, despite their differences, one that soon has them making honey, rather than war . . .
Rental RM4 + Deposit RM21