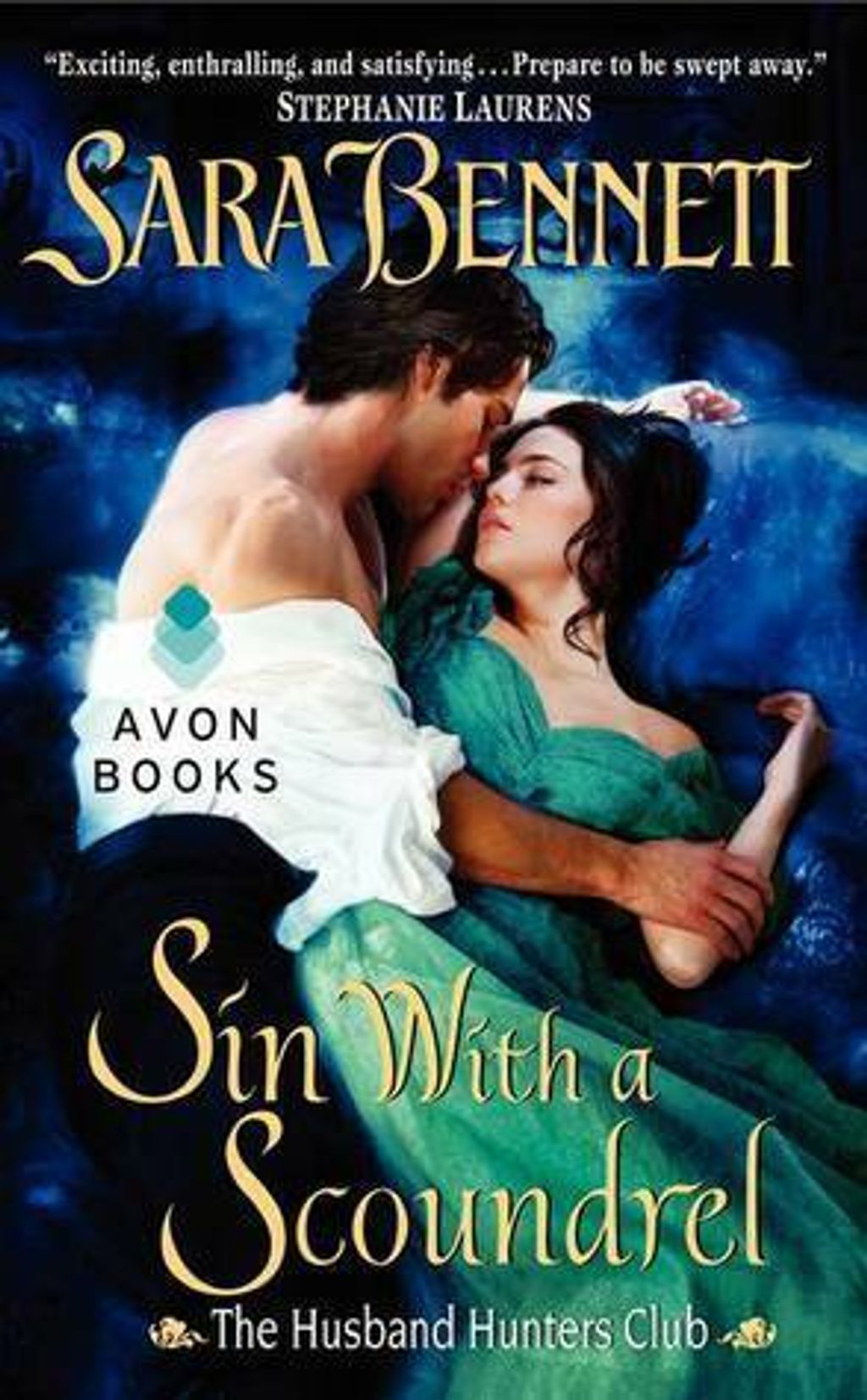 Sin With a Scoundrel (The Husband Hunters Club #4)
by Sara Bennett
Goodreads rating: 3.48
The final installment in Sara Bennett's wonderful series about the Husband Hunters Club-where the girls at Miss Debenham's Finishing School believe the only husband worth having is a husband you have hunted yourself!

Clementina Smythe is in love with Lord Horace Gilfoyle.or rather, she is certain she could learn to love him. Tina simply cannot admit to her fellow Husband Hunters Club members that the only reason she has set her cap on the old family friend is because her family is in desperate straits. Now only to convince Horace that she is a woman to be loved.

When the devilish chit approaches Richard Eversham about schooling her in the art of seduction, he is more than a little intrigued. But when he learns her intended target, he can't refuse. For behind Richard's rakish mask is a government agent after a villain who calls himself "the captain," and Richard has reason to believe that man is Gilfoyle.

As the tutoring sessions give way to so much more, Tina knows she can no longer settle for anyone other than Richard. But "the captain" is moving against them and soon Richard will have to reveal his true identity, if he is to save the woman he loves.
Rental RM4 + Deposit RM21