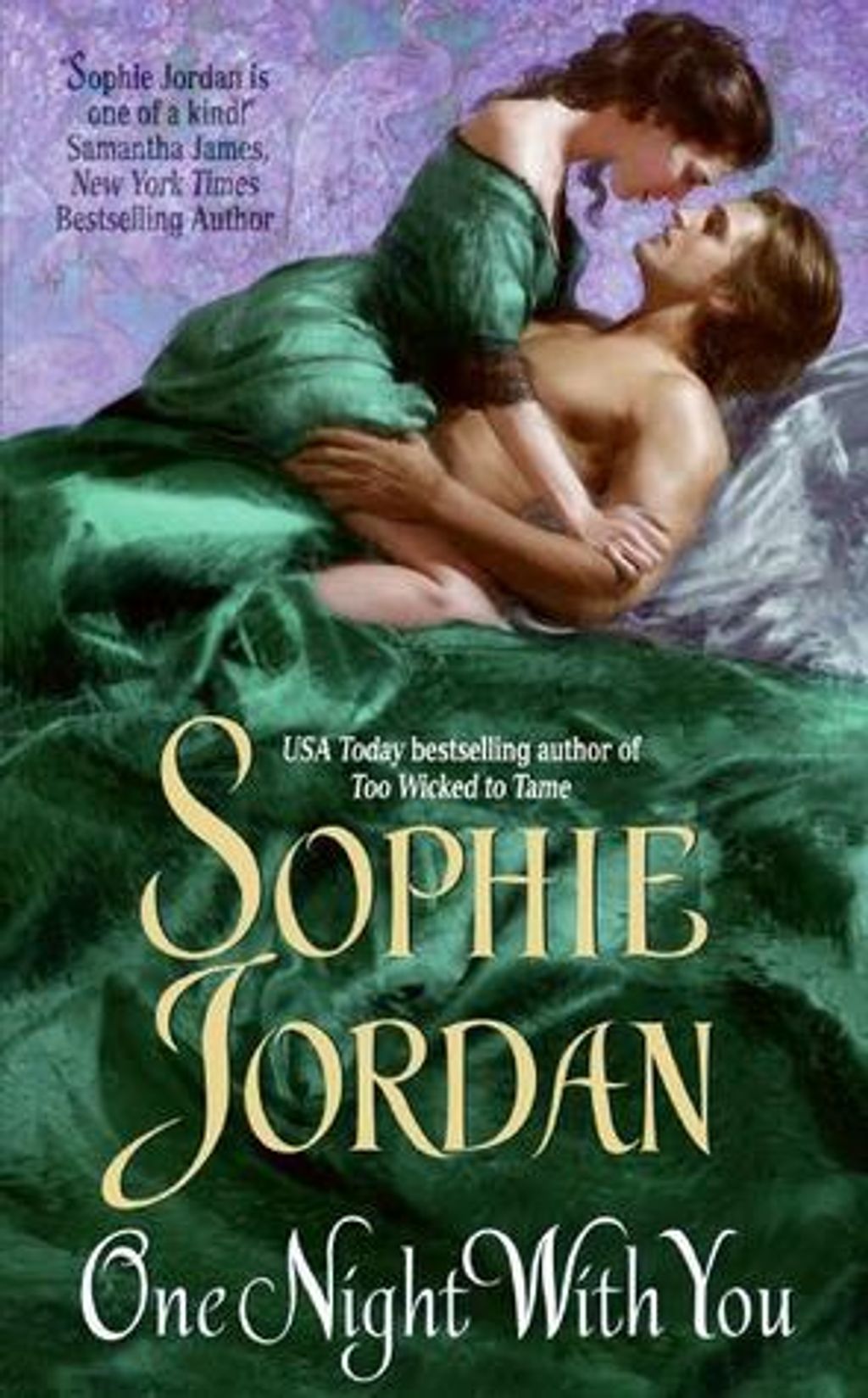 One Night With You (The Derrings #3)
by Sophie Jordan
Goodreads rating: 3.75
Anything can happen after dark...

Tired of being treated like a servant by her own family, Lady Jane Guthrie finally has a chance to escape...at least for one night. Attired in a daring gown, she arrives at a scandalous courtesans' masquerade ball looking forward to her few hours of freedom. But when she sees Seth Rutledge, her skin begins to tingle with anticipation. Many years ago, Seth broke her heart by falling for her beautiful, title-hungry sister. But now here he is, right in front of her, offering her his lips.

Embittered by war, Seth returns home to inherit the title that would have once won him the woman of his dreams. Though duty demands he wed, he's convinced passion no longer has a place in his life...until a masked siren sets his heart aflame. Desperate to find her again, he has no idea it's his childhood friend Jane—and that after one night together their lives will never be the same.
Rental RM4 + Deposit RM21