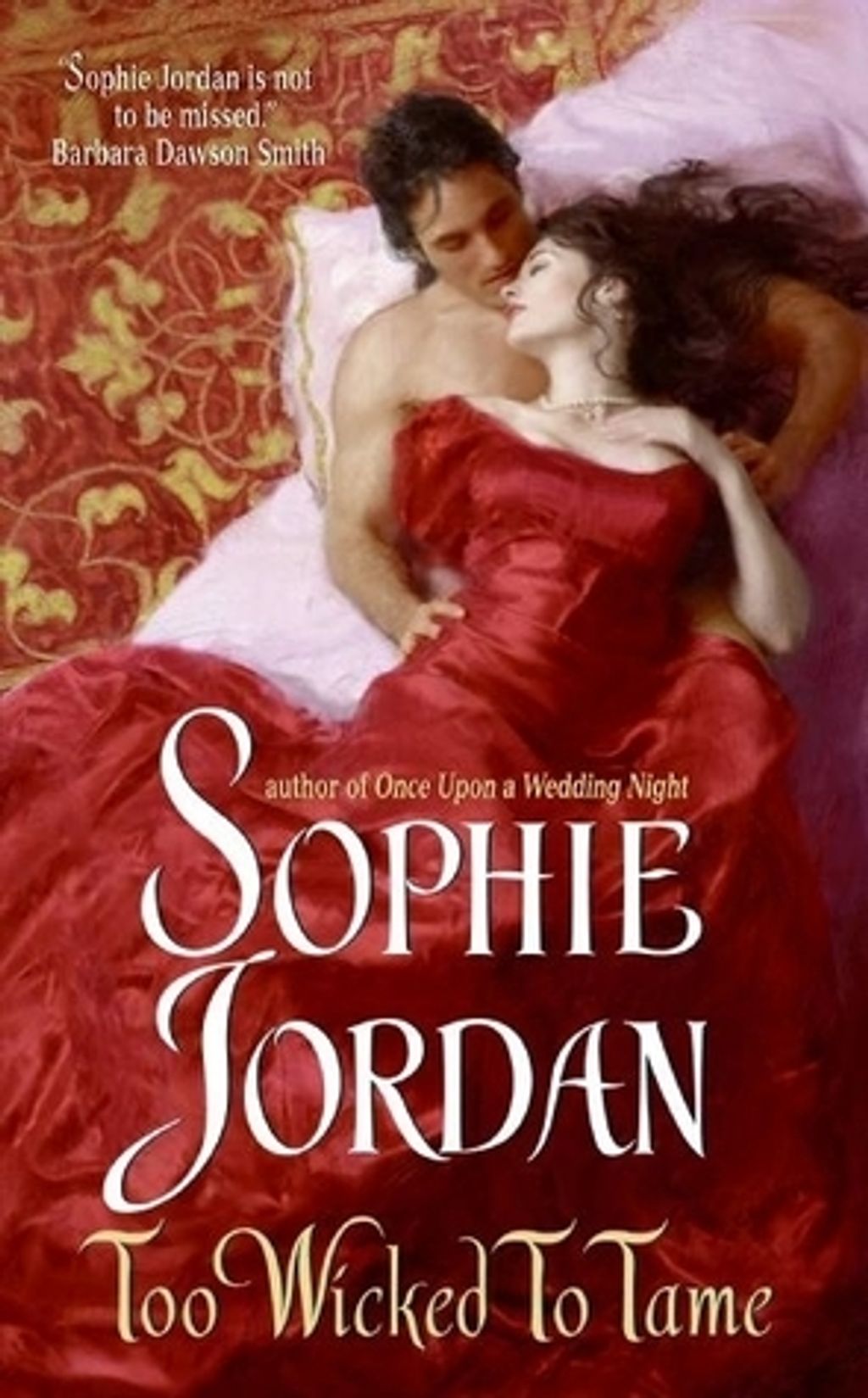 Too Wicked to Tame (The Derrings #2)
by Sophie Jordan
Goodreads rating: 3.79
Would a Reluctant Beauty Ever Wed...

Headstrong Lady Portia Derring has an impeccable pedigree...and not a penny to her name. Which is why she is alone on the rain-swept Yorkshire moor, waiting for a wealthy earl she has never met but whom her family insists she wed. When she's nearly trampled by the blackguard's stallion, Portia is more determined than ever to refuse Heath Moreton's suit. Handsome devil he may be, but she could never marry a rogue who's so clearly out of control!

A Wild, Incorrigible Beast?

An avowed bachelor, scion of the notorious "Mad" Moreton clan, Heath won't be shackled in matrimony. Why then does this rain-drenched beauty excite him so? Desire consumes him, but the eminently beddable lady resists his well-practiced seductions. Now only one route remains: Heath must ignore his bad blood, vanquish his inner beast...and prove to Portia that she's the only woman capable of taming his heart.
Rental RM4 + Deposit RM21