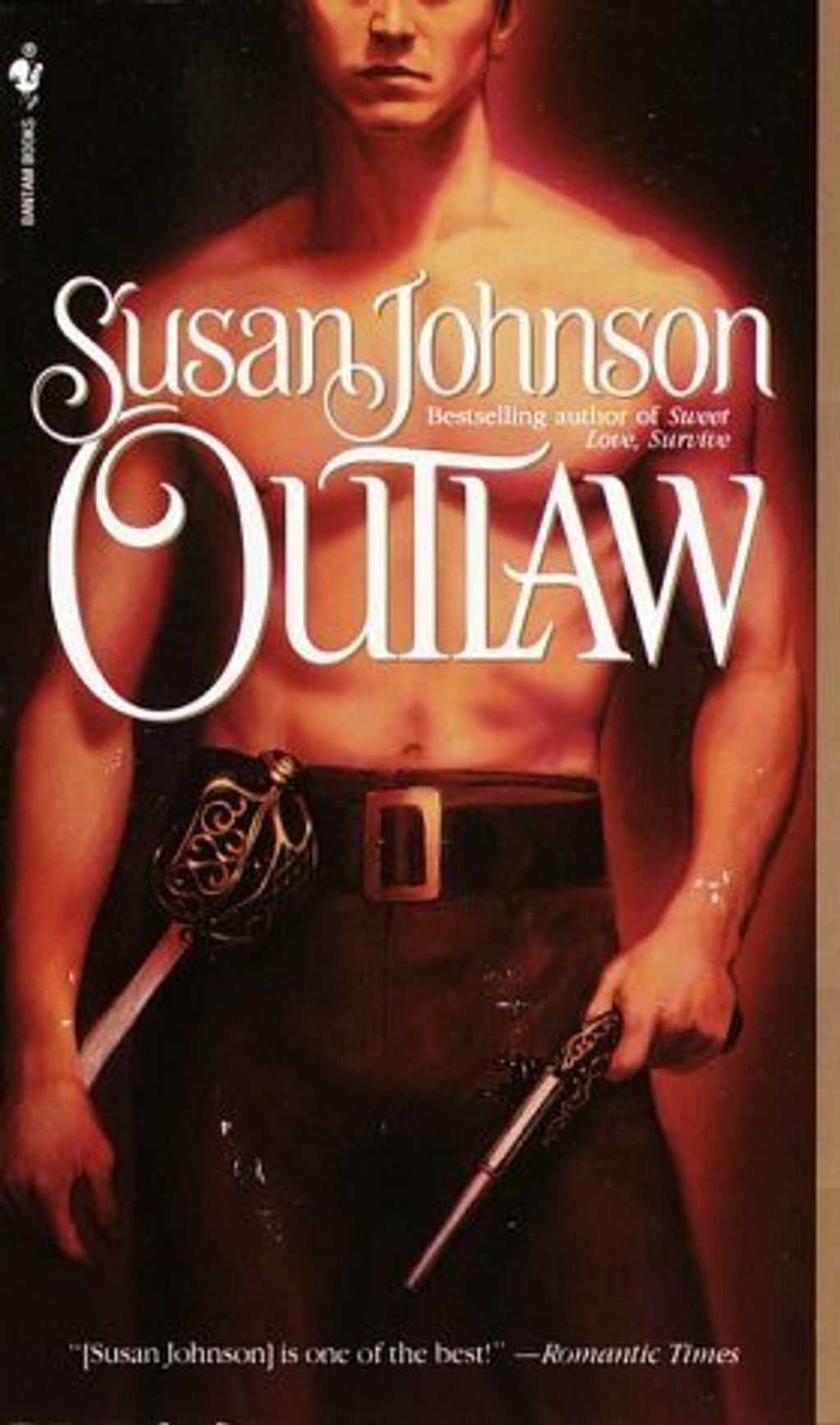 Outlaw (Carre #1)
by Susan Johnson
Goodreads rating: 3.87
He was a wild rogue who filled her with ecstasy--and impossible longings.

She should have been afraid, for he towered over her, holding her captive with eyes that smoldered with barely leashed passion, but what Elizabeth Graham felt instead was an answering fire. He was her enemy, the infamous Laird of Ravensby, a bold privateer who'd abducted her to win his brother's freedom from an English dungeon. Yet even though tomorrow they'd be adversaries once more, tonight she could not deny herself the pleasure of his touch.

She was a temptress who made him ache with desire--and forget they were enemies.

The lady was his prisoner, completely at his mercy, yet when the feisty angel whose hair glittered with moonlight stood proudly before him and insisted he spend the night, Johnnie Carre was shocked to feel a restless, aching need to possess her, to taste her secrets and make her his forever. But keeping her with him would force a battle with leacherous foes--men who'd vowed to tear his beloved from his arms and send him to the gallows.
Rental RM4 + Deposit RM21