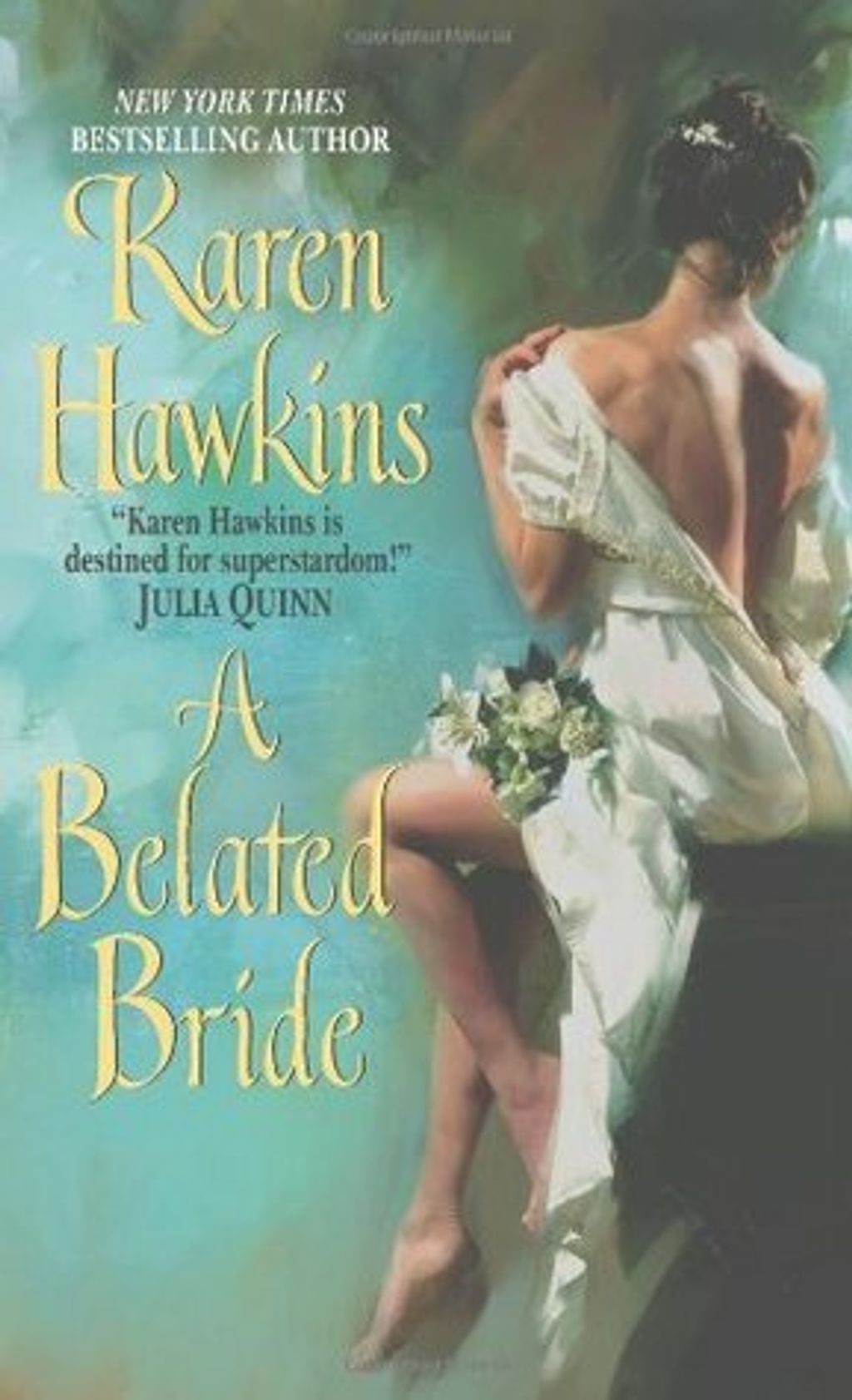 A Belated Bride (Rogues #2)
by Karen Hawkins
Goodreads rating: 3.77
She'd Never Marry Him!
The last man Arabella Hadley ever wishes to see again is Lucien Deveraux, the handsome, dissolute Duke of Wexford -- who broke her innocent heart years ago and disappeared to London. So when she finds an unconscious man on her deserted country road and sees that it's Lucien, she's tempted to leave him there. But even more appalling than his presence is the brazen kiss he plants on her shocked lips and her response! So it would be totally insane to take him home to recover -- wouldn't it?

Except For One Small Thing...
Lucien dares not reveal why he's returned to his country estate -- or why he abandoned the strong-willed beauty years ago. Especially since Arabella clearly has secrets of her own. But when her scheming, marriage-minded aunts successfully compromise them, the two are forced to become man and wife. Which makes it ever harder for both to battle the passion that never disappeared...
Rental RM4 + Deposit RM21