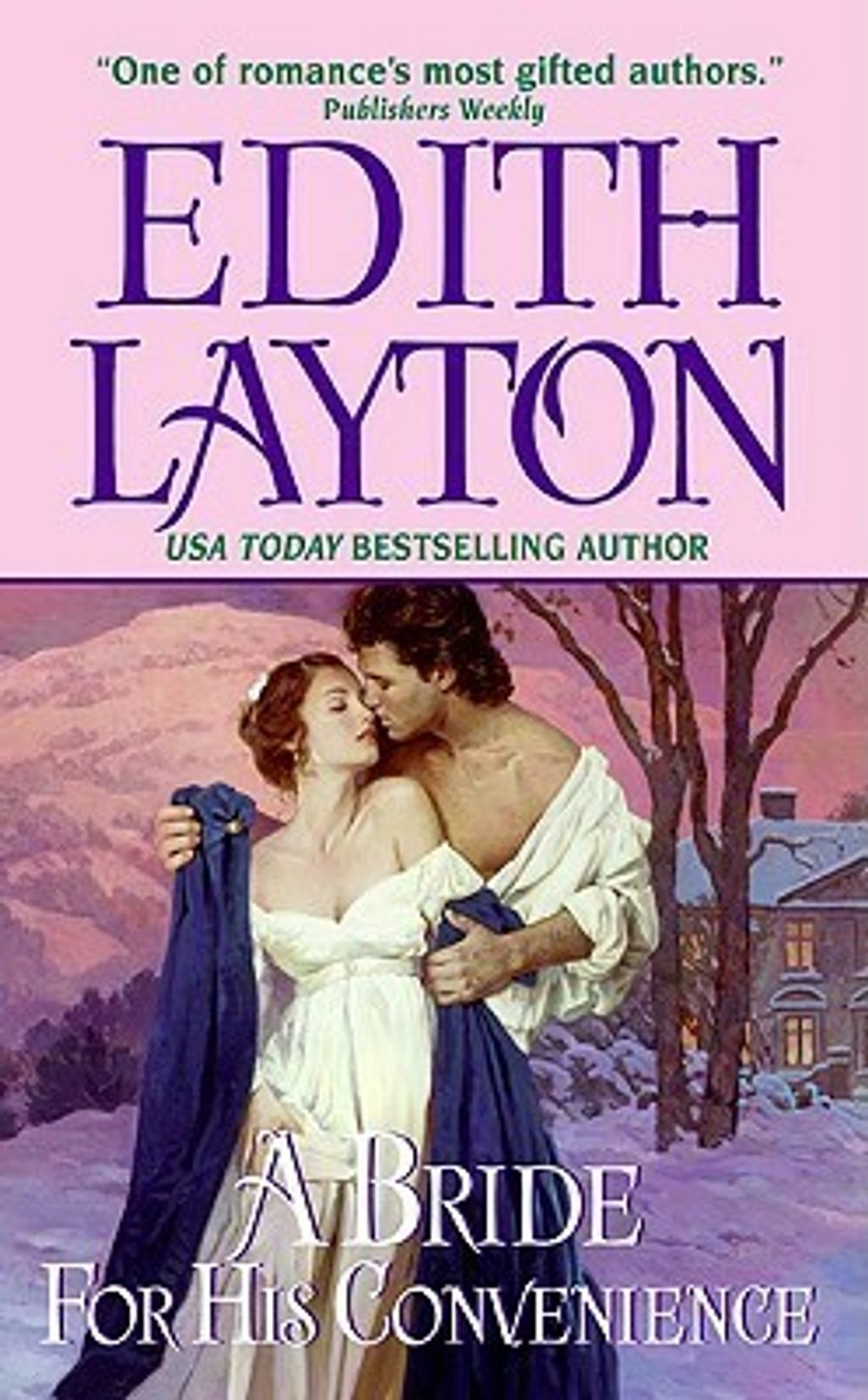 A Bride for His Convenience
by Edith Layton
Goodreads rating: 3.18
A bride to save his name . . .

Unless he finds a wealthy wife—and soon—Lord Ian Sutcombe will lose everything. Left deeply in debt by his foolish father and greedy stepmother, his only hope is to marry for money.

Stung by a suitor's cruel betrayal, Hannah Leeds, daughter of a prosperous merchant, wasn't sure she'd ever love again. So when her father arranges her betrothal to the handsome lord, she agrees.

It was no more than a marriage of convenience. They would honor and obey, but never love . . . until a simmering passion exploded into a sizzling affair. Now, with Hannah socializing with members of the ton and another man out to win her heart, Ian will do everything in his power to show Hannah she is his ecstasy, his desire fulfilled . . . and oh so much more than a bride for his convenience.
Rental RM4 + Deposit RM21