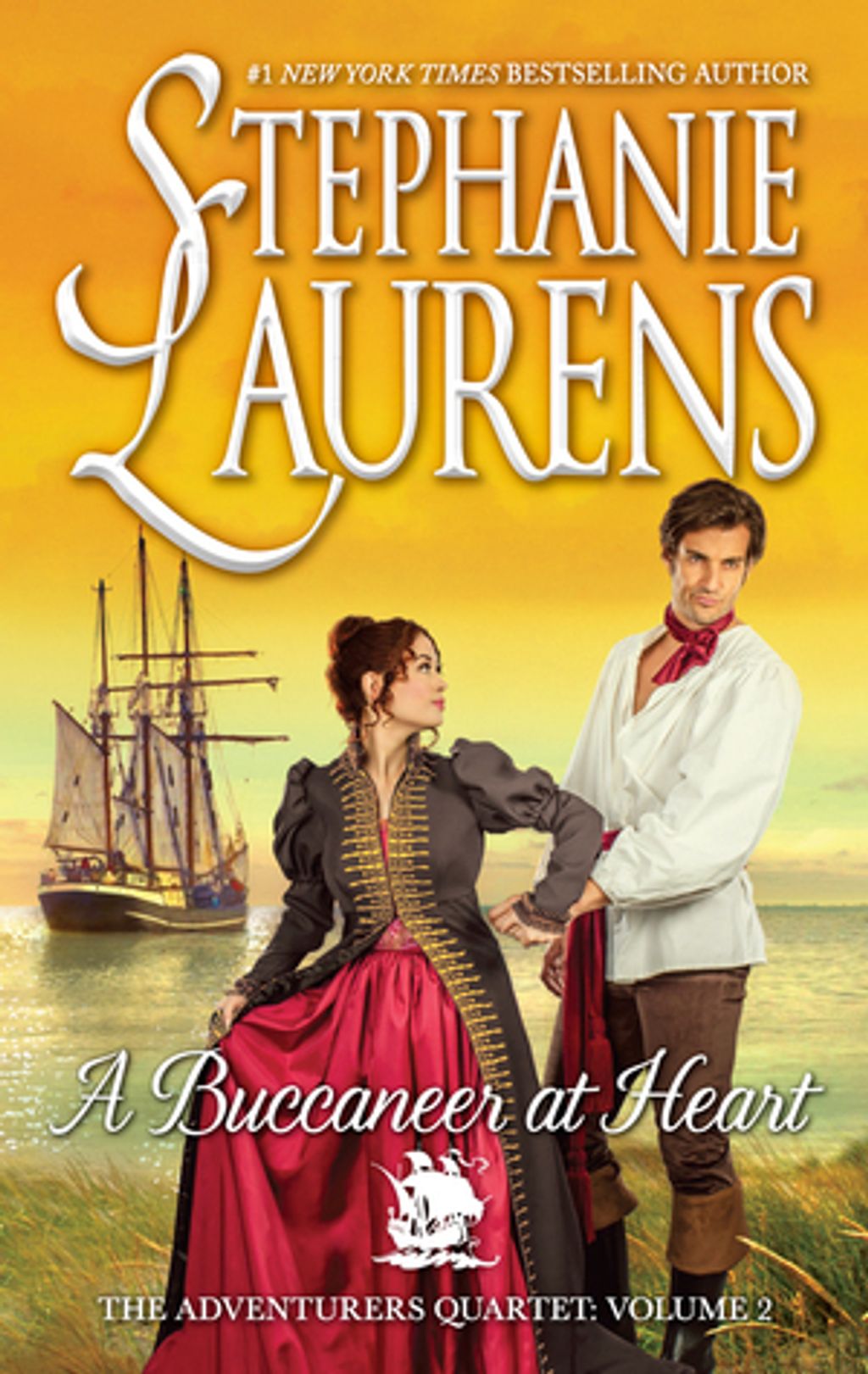 A Buccaneer at Heart (The Adventurers Quartet #2)
by Stephanie Laurens
Goodreads rating: 3.82
After a decade of captaining diplomatic voyages for Frobisher Shipping, alongside covert missions for the Crown, Captain Robert Frobisher decides that establishing a home—with hearth and wife—should be his next challenge. But an unexpected mission intervenes. Although Robert sees himself as a conservative businessman-cum-diplomat and this mission is far from his usual sphere, it nevertheless falls within the scope of his abilities. As matters are urgent, he agrees to depart for West Africa forthwith.

To Robert, his way forward is clear: Get to Freetown, determine the location of a slavers' camp, return to London with the information, and then proceed to find himself a wife.

Already in Freetown, Miss Aileen Hopkins is set on finding her younger brother Will, a naval lieutenant who has mysteriously disappeared. Find Will and rescue him; determined and resolute, Aileen is not about to allow anyone to turn her from her path.

But all too quickly, that path grows dark and dangerous. And then Robert Frobisher appears and attempts to divert her in more ways than one.

Accustomed to managing diplomats and bureaucrats, Robert discovers that manipulating a twenty-seven-year-old spinster lies outside his area of expertise. Prodded by an insistent need to protect Aileen, he realizes that joining forces with her is the surest path to meeting all the challenges before him—completing his mission, keeping her safe, and securing the woman he wants as his wife.

But the villains strike and disrupt their careful plans—leaving Robert and Aileen no choice but to attempt a last throw of the dice to complete his mission and further her brother's rescue.

Compelled to protect those weaker than themselves and bring retribution to a heartless enemy, they plunge into the jungle with only their talents and inner strengths to aid them—and with the courage of their hearts as their guide.

The first voyage is one of exploration, the second one of discovery. The third journey brings maturity, while the fourth is a voyage of second chances. Continue the journey and follow the adventure, the mystery, and the romances to the cataclysmic end.
Rental RM4 + Deposit RM21