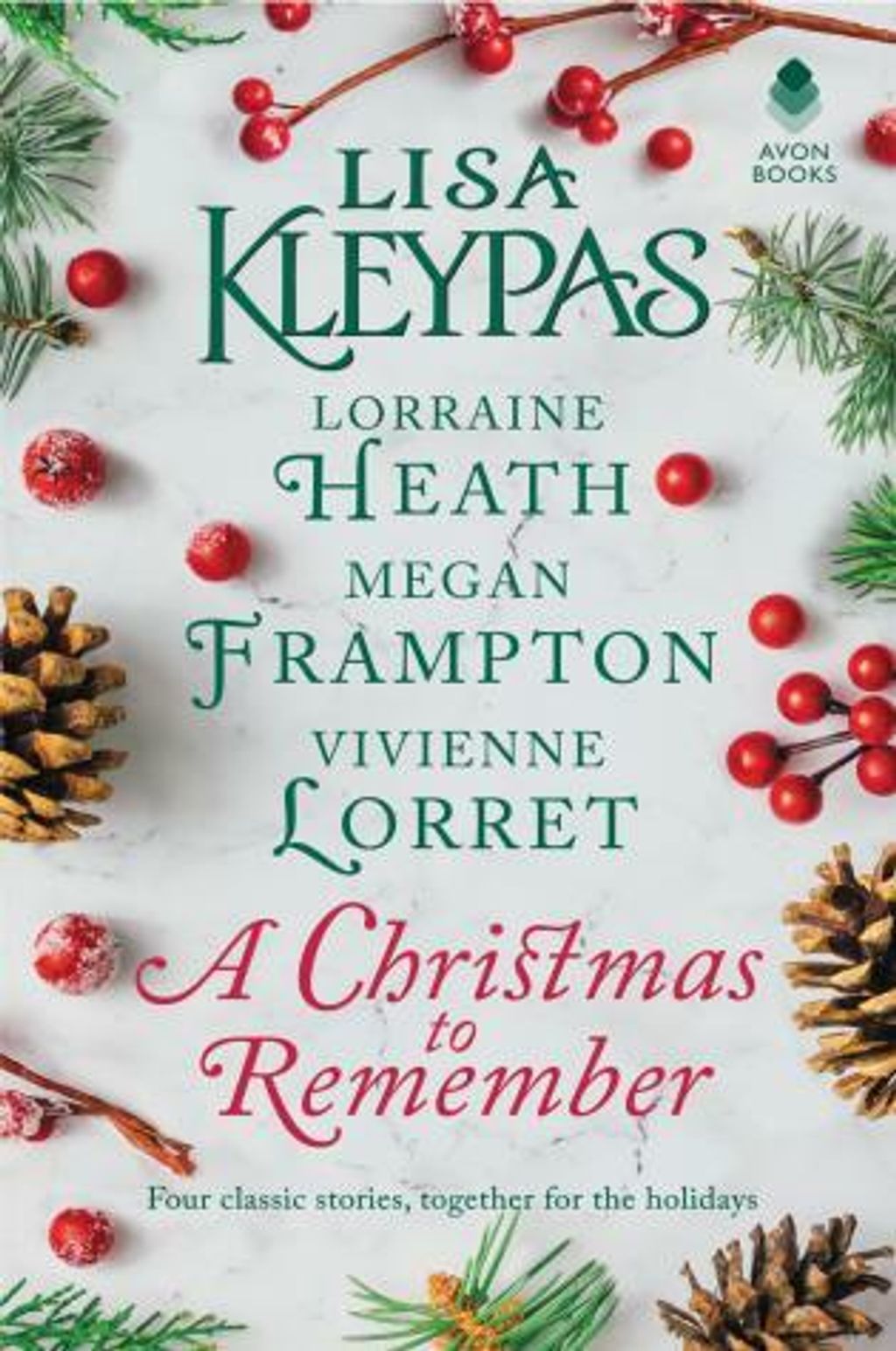 A Christmas to Remember
by Lisa Kleypas, Lorraine Heath, Megan Frampton, Vivienne Lorret
Romance stars Lisa Kleypas, Lorraine Heath, Megan Frampton, and Vivienne Lorret prove in this collection of stories that love is the most magical during Christmas…
I Will by Lisa Kleypas
To be reinstated into his father's will, Andrew, Lord Drake, must court a respectable woman-his friend's spinster sister, Miss Caroline Hargreaves. After he blackmails Caroline into helping him, the charade begins-but is it really a charade once love takes hold of their hearts…?
Deck the Halls With Love by Lorraine Heath
Alistair Wakefield, the Marquess of Chetwyn, devastated Lady Meredith Hargreaves when he proposed to another. But when he becomes free to pursue her, it's too late for she's on her way to the altar….. As Christmas approaches, Chetwyn vows to lure Lady Meredith back into his arms.
No Groom at the Inn by Megan Frampton
James Archer detests his mother's matchmaking ways. When ordered to attend a Christmastime house party filled with simpering maidens, he produces a fiancée-Lady Sophronia Bettesford. James and Sophronia pretend to be in love for one month. But their pact soon turns into love.
The Duke's Christmas Wish by Vivienne Lorret
To the Duke of Vale, science solves everything-even marriage. When the impulsive Ivy Sutherland makes him question all of his data, he realizes that he's overlooked a vital component in his search for the perfect match: love.
Rental RM5 + Deposit RM20