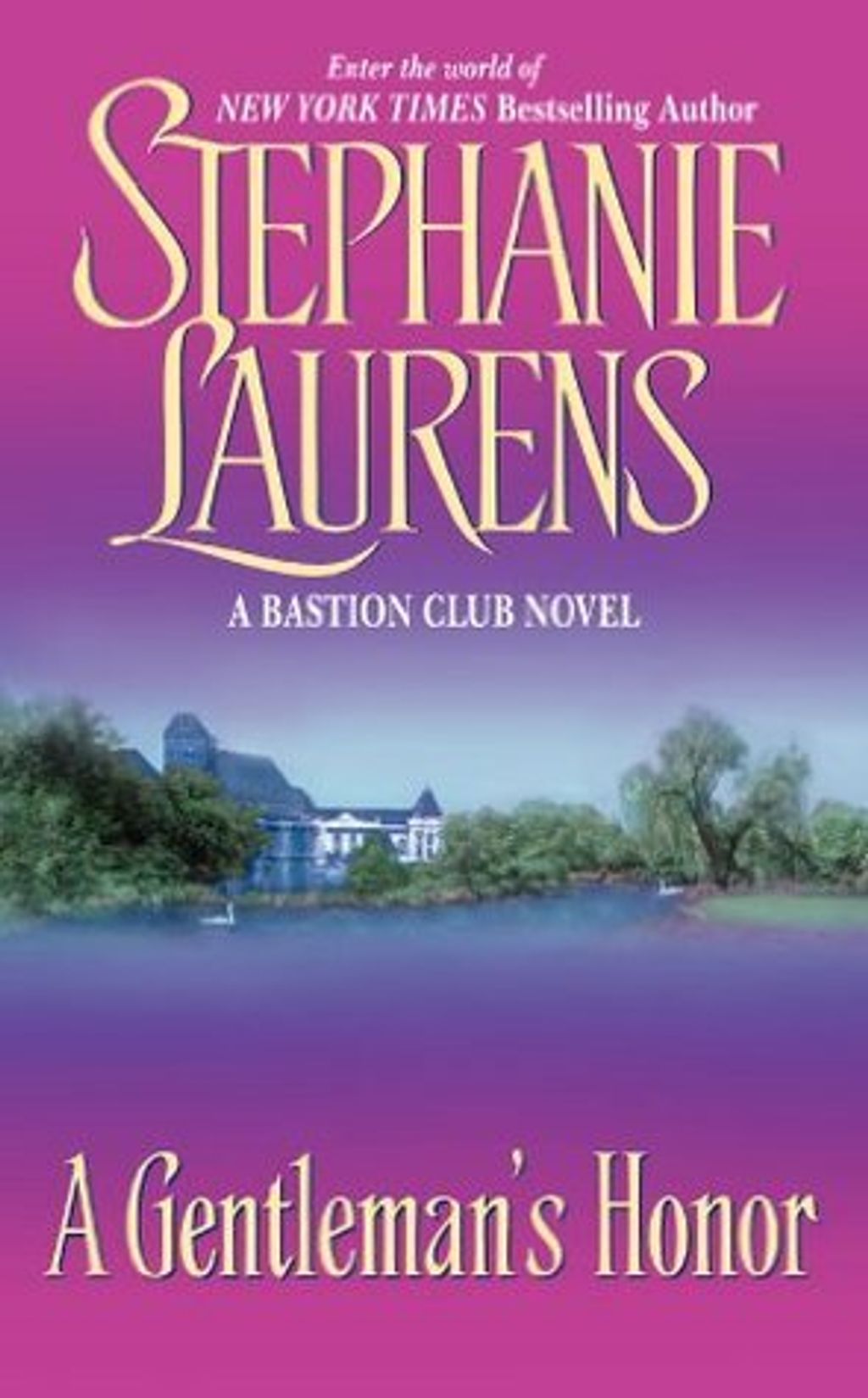 A Gentleman's Honor (Bastion Club #2)
by Stephanie Laurens
Goodreads rating: 4.00
The Season has yet to begin, and Bastion Club member Anthony Blake, Viscount Torrington, is already a target for every matchmaking mama in London. But there is only one lady who sparks his interest...

Desperate and penniless, but determined, Alicia will make a spectacular match for her ravishing younger sister! Masquerading as the widowed "Mrs. Carrington"—the perfect society chaperone—Alicia intends to boldly launch her sibling into the ton. But one moonlit night stroll may prove her undoing when it leads to an accusation of murder.

Every instinct Tony Blake possesses tells him that Alicia—the exquisite, distraught beauty he discovers standing over a dead body in his godmother's garden—is innocent of serious wrongdoing. His connections will allow him to take control of the investigation,, his social prominence will certainly provide her public support.

But it is more than honor alone that compels Tony to protect his remarkable, imperiled beauty—and he will do everything in his seductive power to make Alicia his.
Rental RM4 + Deposit RM21