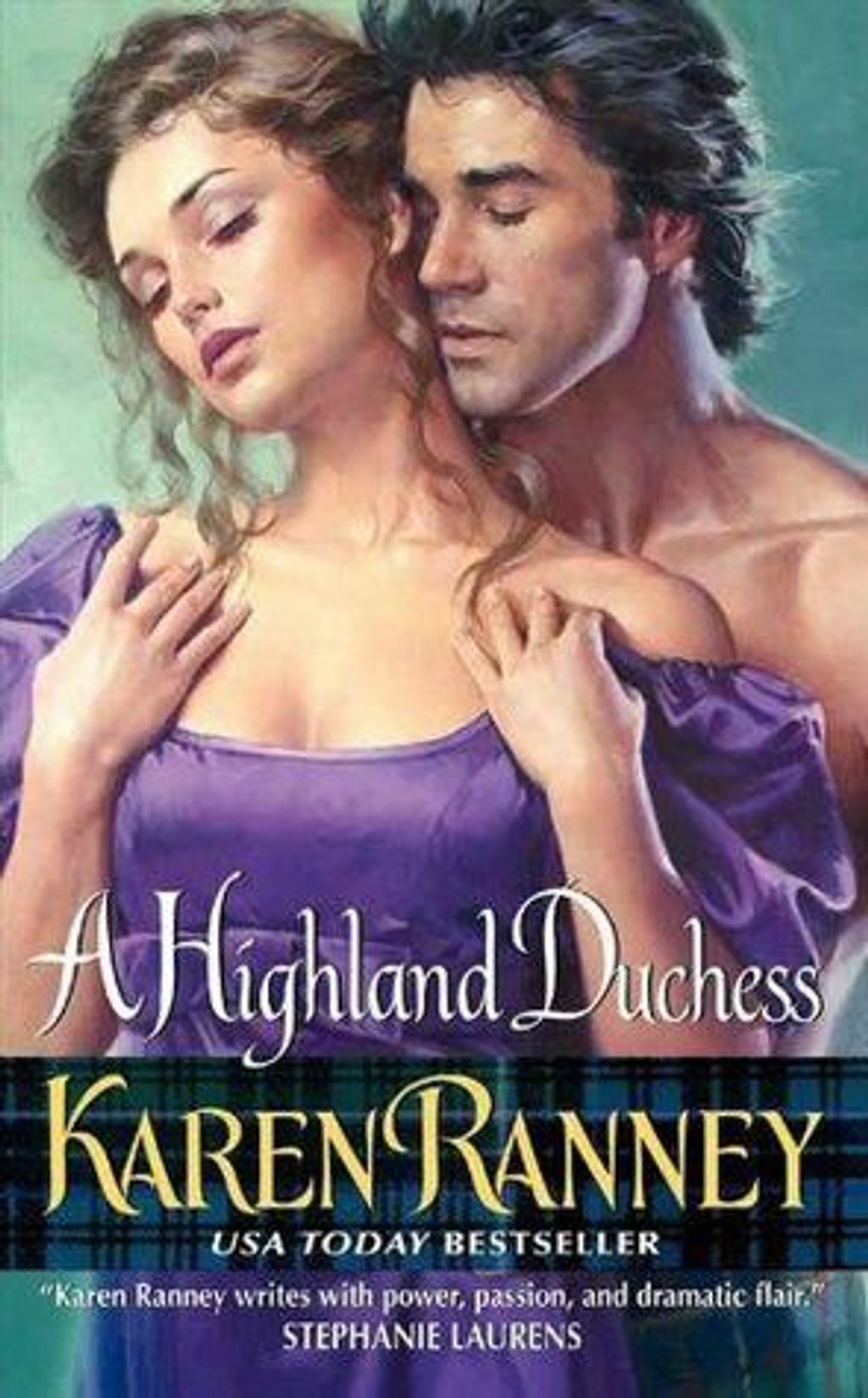 A Highland Duchess (The Tulloch Sgàthán Trilogy #2)
by Karen Ranney
Goodreads rating: 3.60
Her heart, her soul, her passion belong to the magnificent Scotsman . . . but she can never be his.

The beautiful but haughty Duchess of Herridge is known to all the ton as the "Ice Queen." But to Ian McNair, the exquisite Emma is nothing like the rumors. Sensual and passionate, she moves him as no other woman has before. If only she were his wife and not his captive . . .

Little does Emma know that the dark and mysterious stranger who bursts into her bedroom to kidnap her is the powerful Earl of Buchane, and the only man who has been able to see past her proper façade. As the Ice Queen's defenses melt under the powerful passion she finds with her handsome captor, she begins to believe that love may be possible. Yet fate has decreed that the dream can never be—for pursuing it means sacrificing everything they hold dear: their honor, their futures . . . and perhaps their lives.
Rental RM4 + Deposit RM21