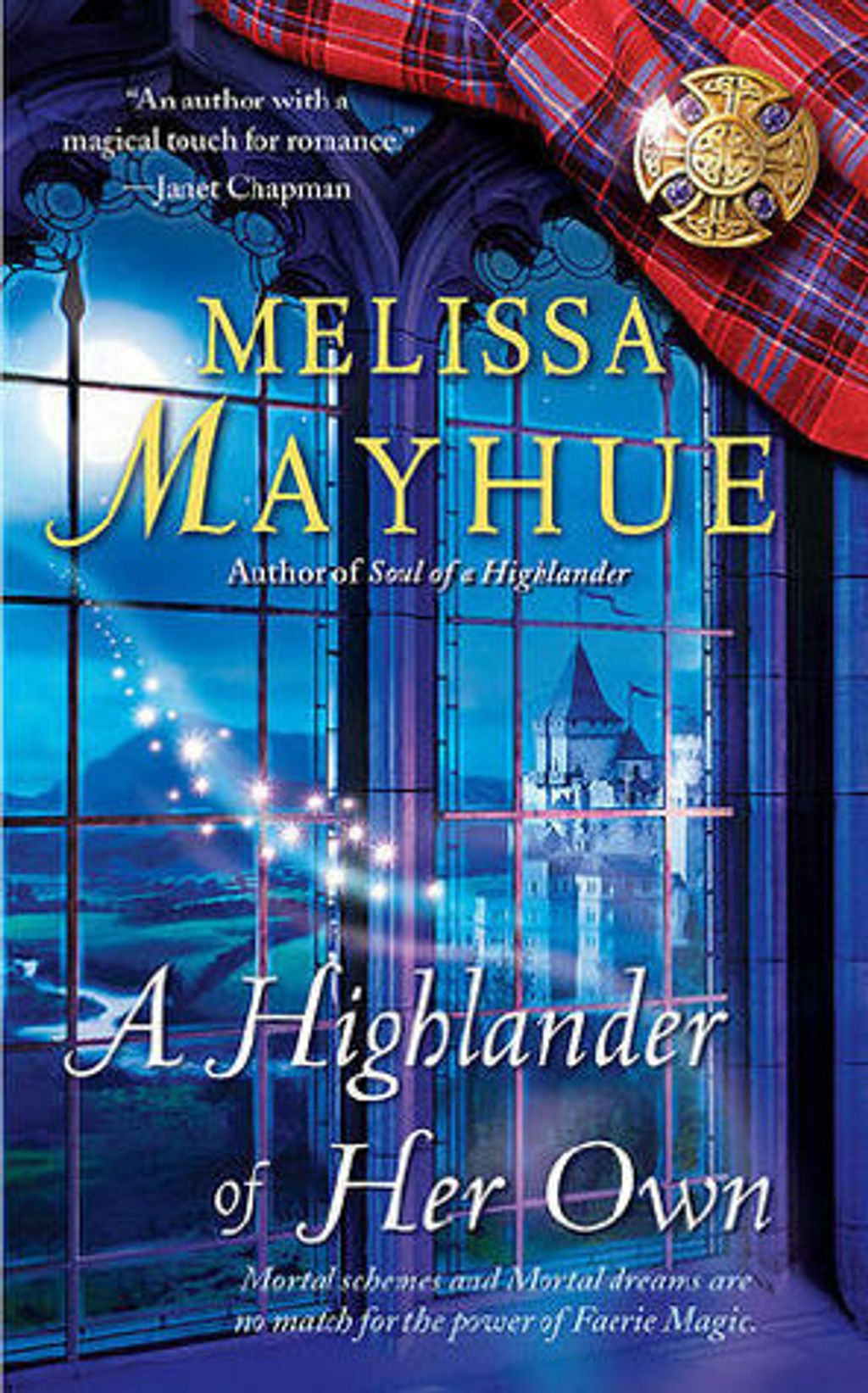 A Highlander of Her Own (Daughters of the Glen #4)
by Melissa Mayhue
Goodreads rating: 4.20
TEXAS, PRESENT DAY. Ellie Denton's world has spiraled out of control. A strange new birthmark, animals talking to her, and her mother's ex-husband laying claim to the family ranch have her thinking life can't get more complicated. But Ellie doesn't know the birthmark's connection to her Faerie ancestors. Complicated takes on a whole new meaning with her innocent wish to find her true love.

SCOTLAND, 1304. Caden MacAlister has more trouble than he can handle. With his brother held for ransom and the laird missing, the last thing he needs is another problem. But the Fae have other plans. A mysterious woman shows up in his stables, sent by Faerie Magic to find her true love. Fighting his attraction, Caden insists she's meant for one of his brothers. With his history, he has no desire for a woman in his life -- especially a woman sent by the Fae.

Only the magic of the Fae can determine whether Ellie will find a Highlander of her own...
Rental RM4 + Deposit RM21