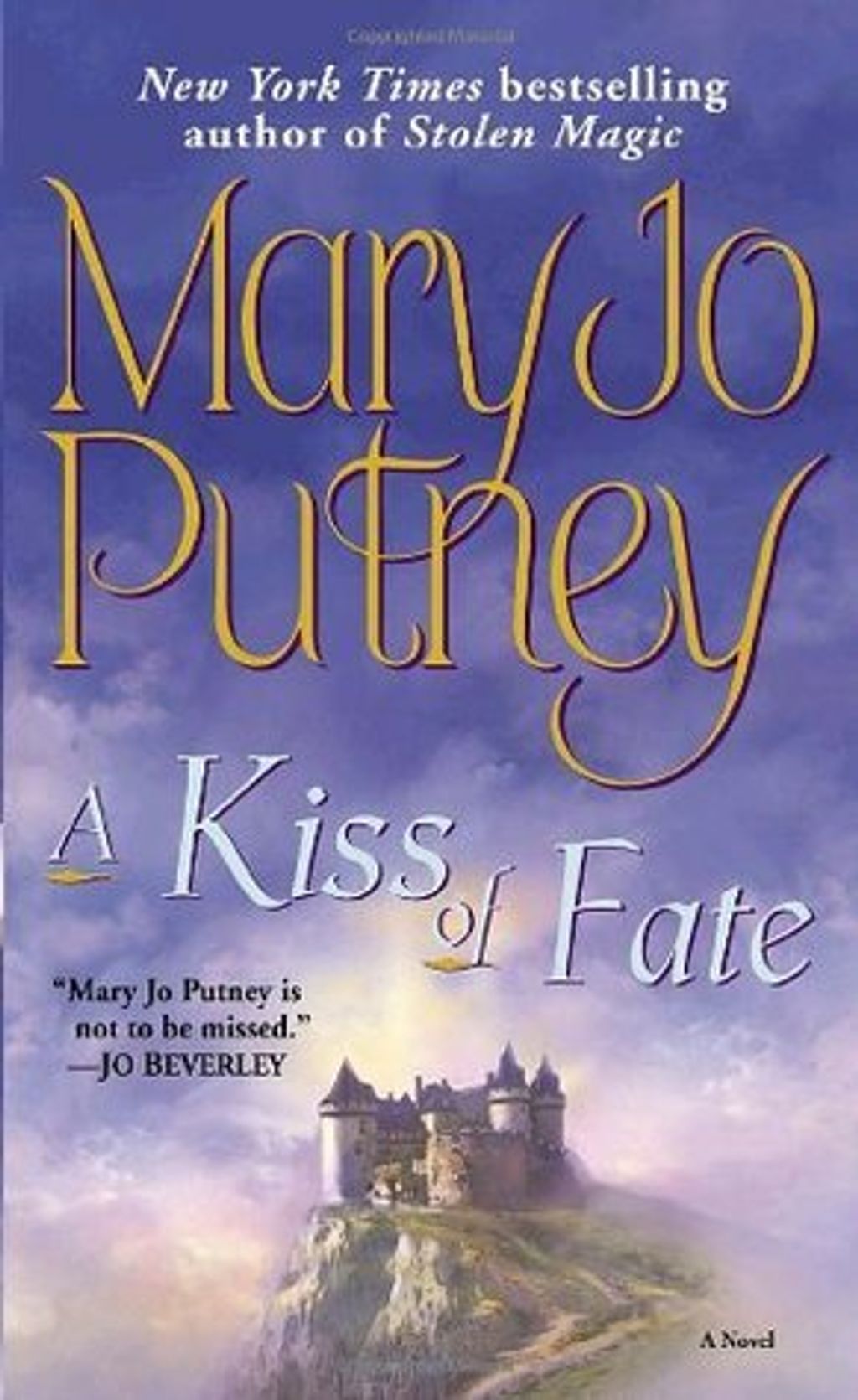 A Kiss of Fate (Guardians #1)
by Mary Jo Putney
Goodreads rating: 3.67
Laird of an ancient Scottish clan, Duncan Macrae also possesses the secret powers of the Guardians--humans with mystical abilities to control nature's forces and see into the hearts of others. Duncan has sworn to use his abilities for the greater good, but duty is eclipsed when he meets the dazzling, independent English widow Gwyneth Owens.

Though Gwynne's father was a Guardian, she believes that she has inherited only her mother's beauty, not her father's power. Then one kiss from the dangerously alluring Duncan ignites a passion that shakes her to the soul--and reveals a looming catastrophe that threatens both their nations. Only by becoming Duncan's wife, and ultimately betraying the man she loves, can she avert disaster.

As fate casts them onto opposing sides, Gwynne and Duncan must push their powers and passions beyond the most forbidden limits if they are to save their love--and secure the future.
Rental RM4 + Deposit RM21