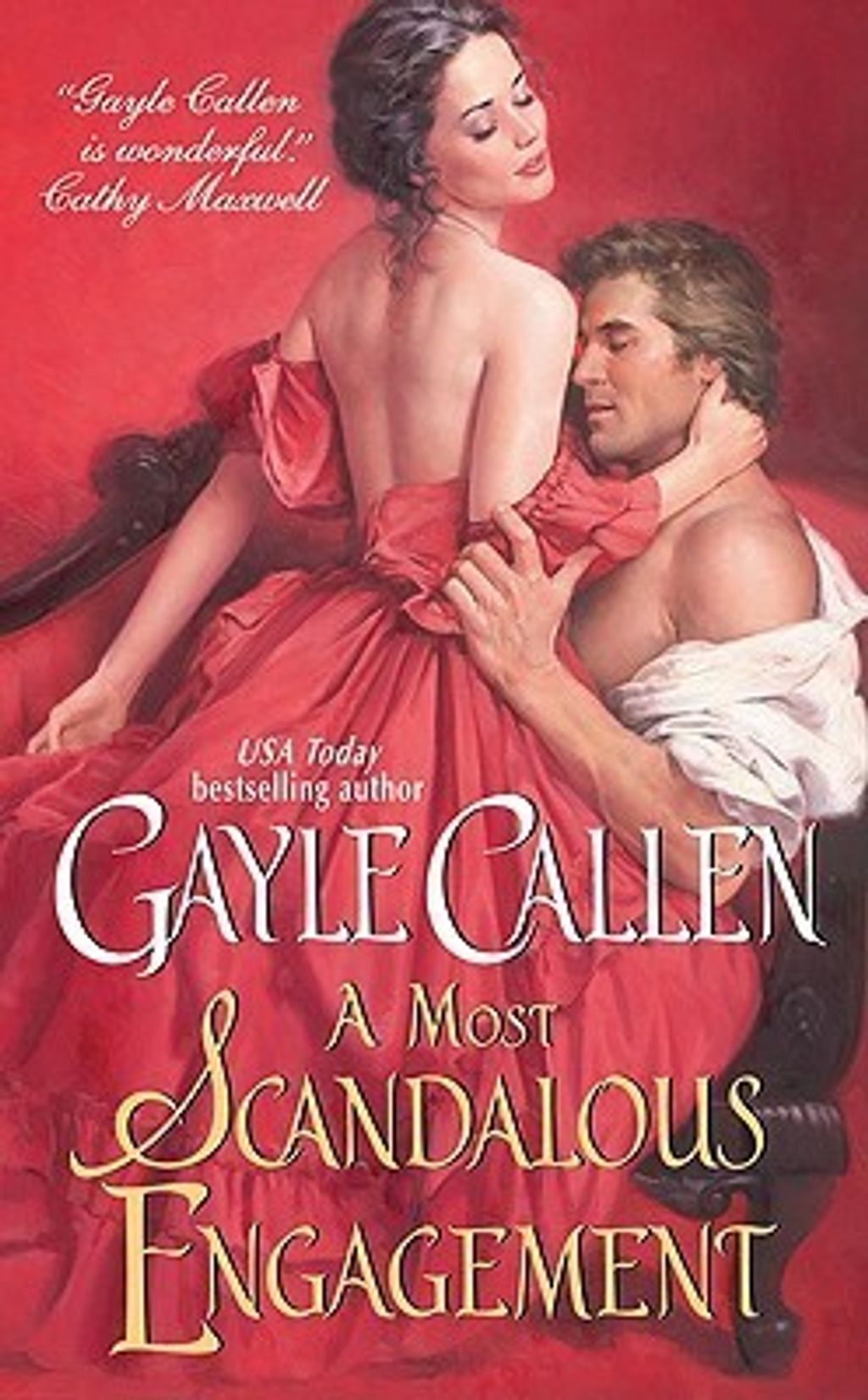 A Most Scandalous Engagement (Scandalous Lady #2)
by Gayle Callen
Goodreads rating: 3.71
Could she be the brazen lady who posed for the scandalous portrait?

Lady Elizabeth Cabot is no longer the reckless girl she once was. Now the darling of the ton, she is determined to put her past behind her. But who would have imagined that one immodest act could throw her entire world into chaos . . . and force her toward a loveless marriage? In desperation, she approaches her childhood friend, Peter Derby, with a daring plan.

Peter still remembers the wild and spirited girl who had stolen his heart. But could the rumors be true: is she the model for the scandalous painting hanging in London's most exclusive gentlemen's club? If Peter agrees to pose as her fiancÉ, Elizabeth has promised to reveal the whole truth.

But Peter has his own ideas about this sham "engagement" to the exquisite beauty who's always been just out of his reach—and he's willing to incite yet another scandal to make her heart truly his.
Rental RM4 + Deposit RM21