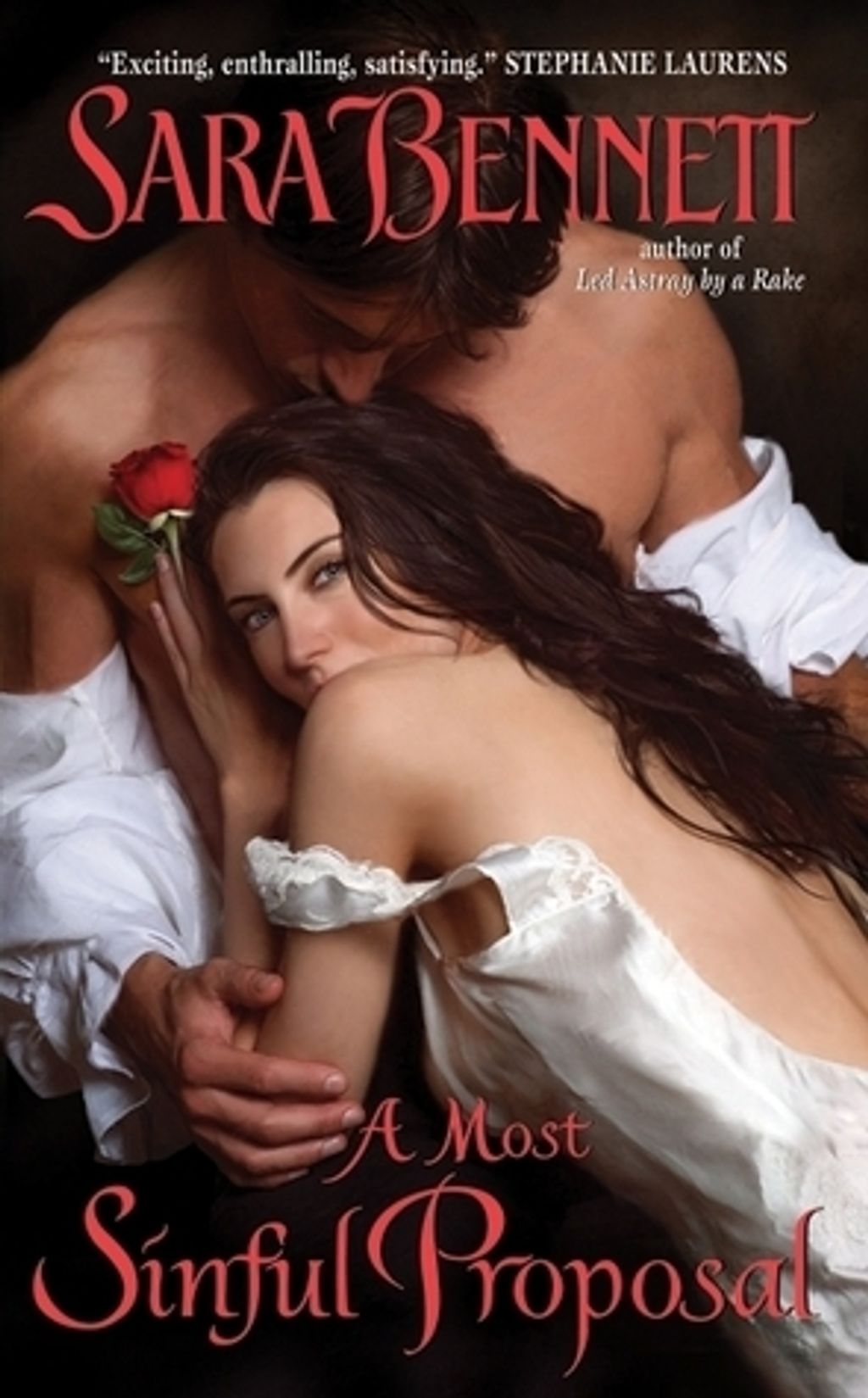 A Most Sinful Proposal (The Husband Hunters Club #2)
by Sara Bennett
Goodreads rating: 3.48
A most wicked education...

Marissa Rotherhild has always behaved exactly as a proper lady should, and it has done absolutely nothing for her. So now she has made a most sinful proposal. She wants to live only for pleasure, and she wants Lord Valentine Kent to instruct her in the ways of love and lust. Caring not for scandal or the whispers of society, she craves his every wanton touch.

It is every rake's fantasy.

Lord Valentine Kent has never before been so tempted. Though he is every bit the gentleman, from the moment Marissa arrives at his country estate he can think of nothing but her wild, dark curls and luscious curves. But submitting to passion must wait until he completes the search for an ancestral treasure.

It is a most honorable endeavor.

But Kent and Marissa will soon discover that even the best of intentions is no match for a desire as desperate as theirs...
Rental RM4 + Deposit RM21