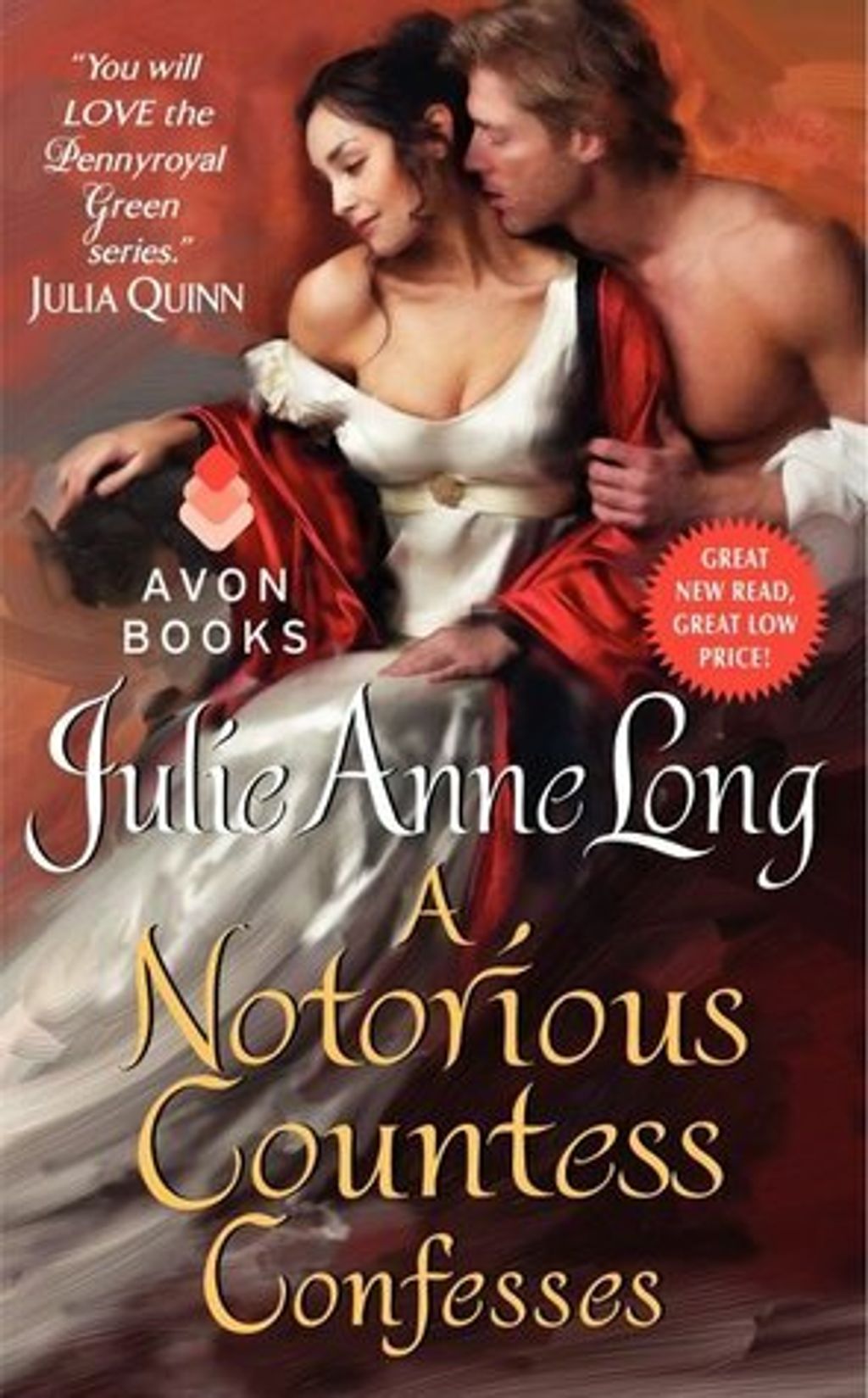 A Notorious Countess Confesses (Pennyroyal Green #7)
by Julie Anne Long
Goodreads rating: 3.98
She rose to spectacular heights…

From Covent Garden to courtesan to countess, beautiful, fearless, shamelessly ambitious Evie Duggan has riveted London in every role she plays. But the ton never could forgive her scandalous—if shockingly short—marriage, and when her star plummets amid gleefully vicious gossip, the countess escapes to the only legacy left to her: a manor house in Pennyroyal Green.

He never expected to fall so hard…

He has the face of a fallen angel and a smolder the devil would envy, but Vicar Adam Sylvaine walks a precarious line: resisting temptation…and the wild Eversea blood in his veins. Adam's strength is tested when scandal, aka the countess, moves to Sussex. But when a woman who fiercely guards her heart and a man entrusted with the souls of an entire town surrender to a forbidden desire, will the sweetest sin lead them to Heaven...or make outcasts of them forever?
Rental RM4 + Deposit RM21