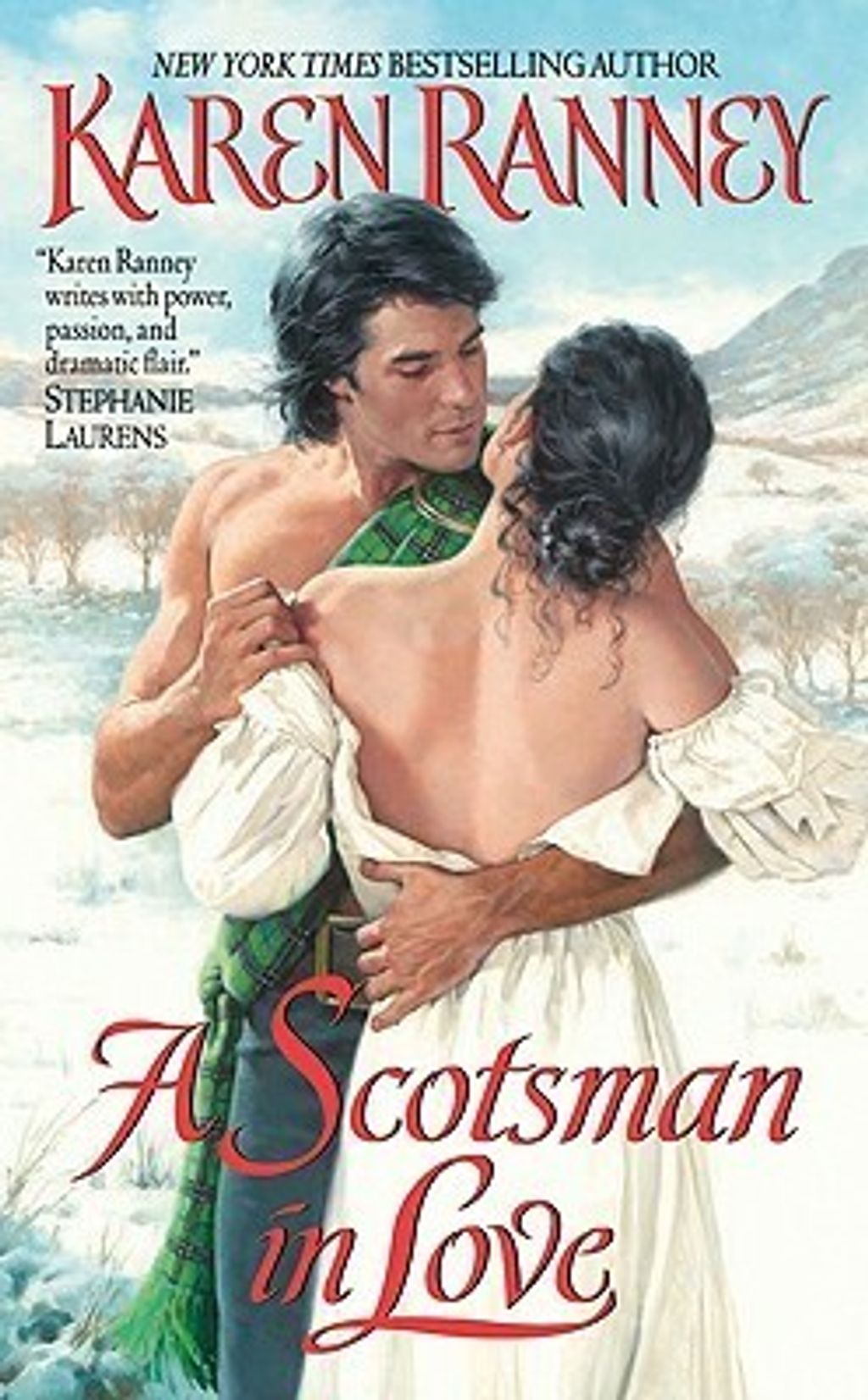 A Scotsman in Love
by Karen Ranney
Goodreads rating: 3.75
Running from their pasts

Margaret Dalrousie was once willing to sacrifice all for her calling. The talented artist would let no man interfere with her gift. But now, living in a small Scottish cottage on the estate of Glengarrow, she has not painted a portrait in ages. For not even the calming haven in the remote woods can erase the memories that darken Margaret's days and nights. And now, with the return of the Earl of Linnet to his ancestral home, her hopes of peace have disappeared.

From the first moment he encountered Margaret on his land, the Earl of Linnet was nothing but annoyed. The grieving nobleman has his own secrets that have lured him to the solitude of the Highlands, and his own reasons for wanting to be alone. Yet he is intrigued by his hauntingly beautiful neighbor. Could she be the spark that will draw him out of bittersweet sorrow—the woman who could transform him from a Scotsman in sadness to a Scotsman in love?
Rental RM4 + Deposit RM21