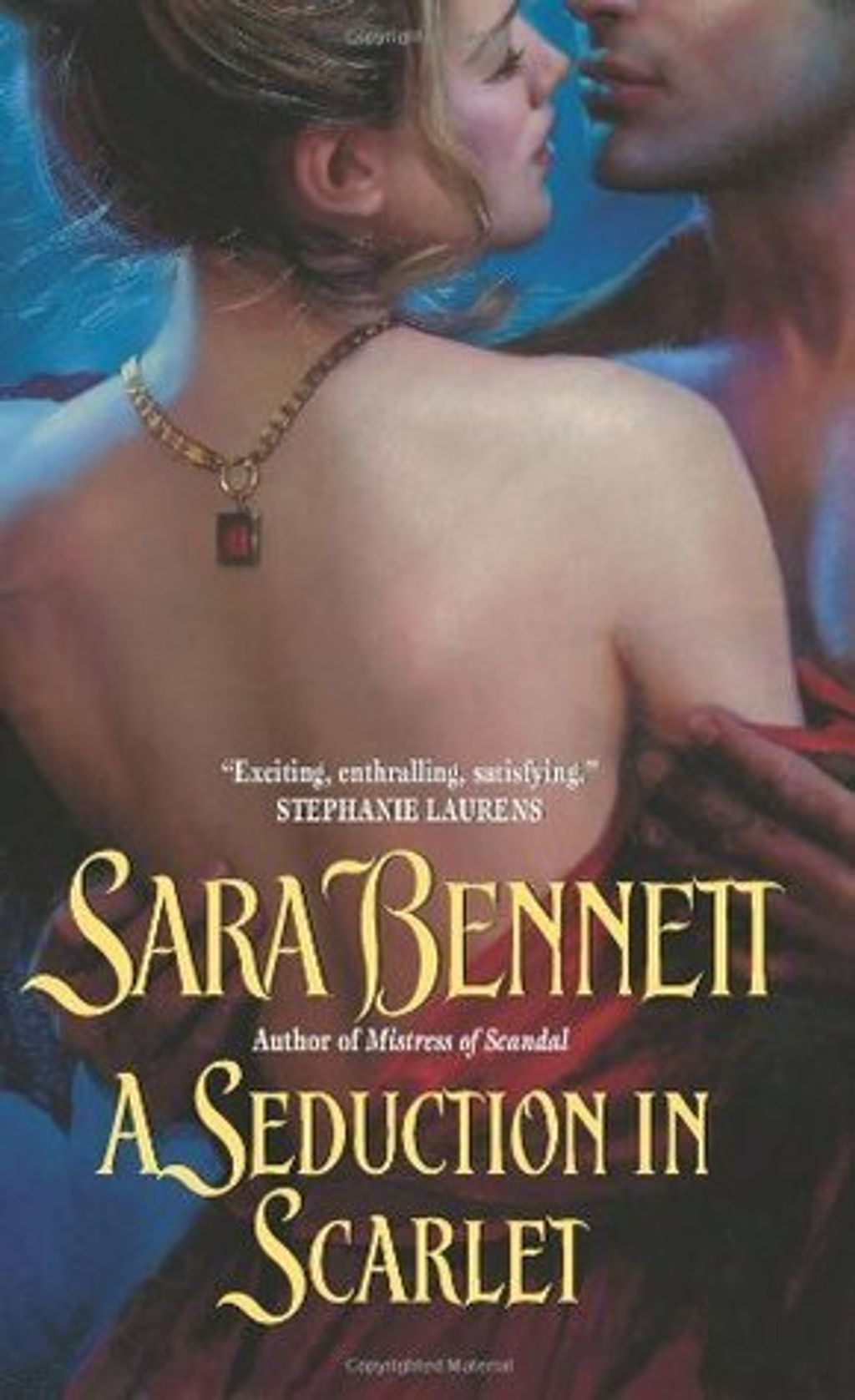 A Seduction in Scarlet (Aphrodite's Club #1)
by Sara Bennett
Goodreads rating: 3.34
One wicked night . . .

Lady Portia Ellerslie, dearest confidante to Queen Victoria and a woman of impeccable breeding, normally wouldn't dream of dallying in Aphrodite's Club, London's most exclusive and erotic bordello. But one lonely night she finds something enticing about the idea of a wild encounter in the notorious hothouse. Donning a daring, dangerously low-cut scarlet dress and a veil to mask her identity, she arrives at the club ready to succumb to the torrid desires raging inside her . . . and is shocked to find herself gazing into the eyes of Marcus Worthorne, the man she swooned over at seventeen.

Could lead to a lifetime of ecstasy . . .

Back then, Marcus barely knew she was alive, but now he's about to make her most wanton fantasies come true. Portia's proper life is about to change forever . . . because for Marcus one night with the lady in red could never be enough.
Rental RM4 + Deposit RM21