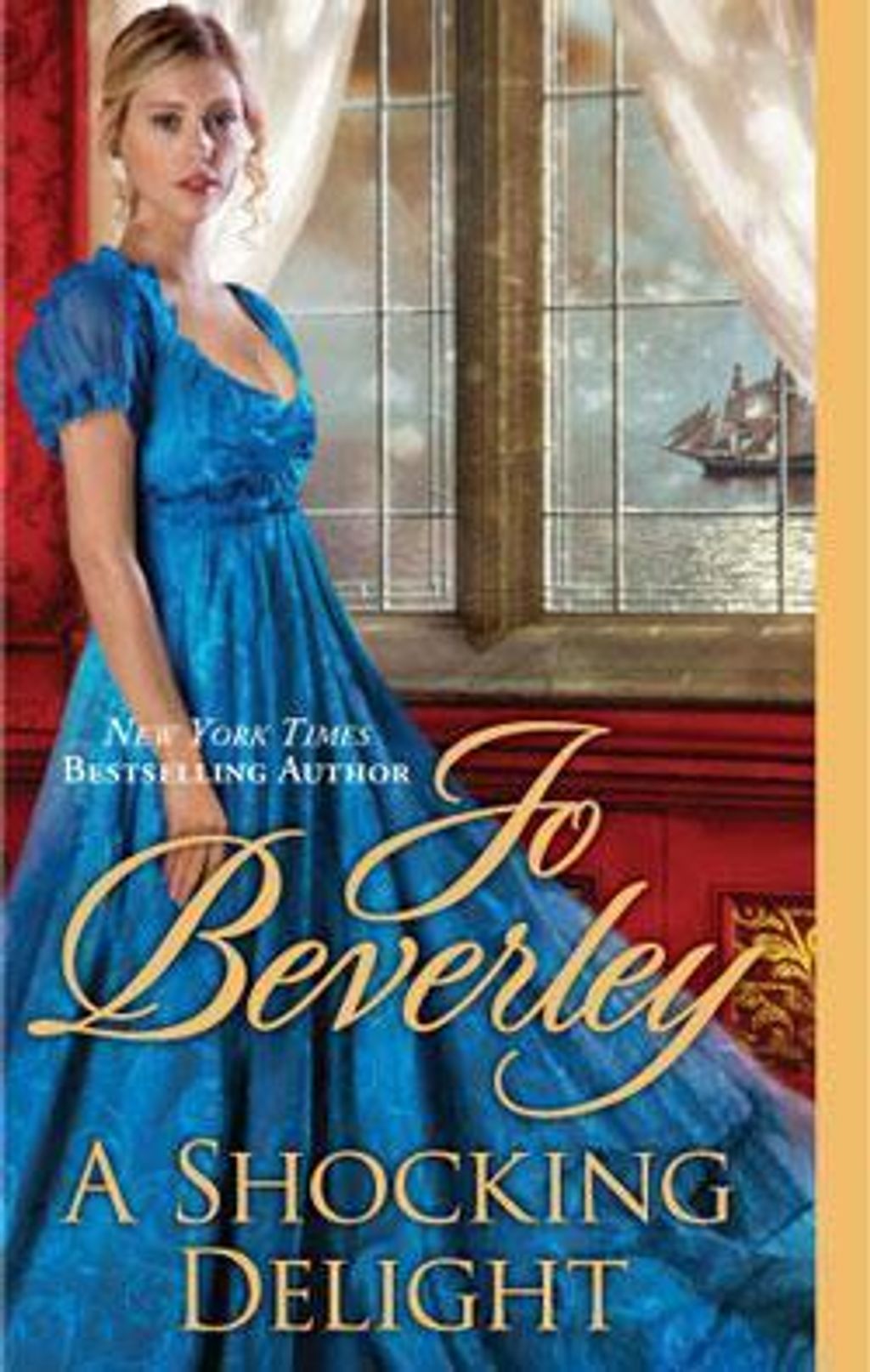 A Shocking Delight (Company of Rogues #15)
by Jo Beverley
Goodreads rating: 3.83
The man she shouldn't want. The woman he shouldn't marry...

David Kerslake, smuggling master from The Dragon's Bride, is now Earl of Wyvern and must survive the ton as well as the Preventive Officers.

Lucy Potter, daughter of a wealthy merchant, is more interested in trade than in the men after her dowry. When forced to have a London season, she sets out to enjoy herself rather than to find a husband. But once she meets the notorious Earl of Wyvern, her resolve weakens, and when they kiss, it dissolves—even though her instincts warn he's dangerous.

Wyvern has a dark secret, which means he must win a rich bride. Lucinda Potter seems ideal. Not for her beauty and her lively charm, but because at first meeting she seems unlikely to realize the truth.

As he comes to know her, however, as they spar and kiss, he realizes she's too clever and honest by far. Marrying Lucy would mean living a lie with the woman he has come to love...
Rental RM4 + Deposit RM21