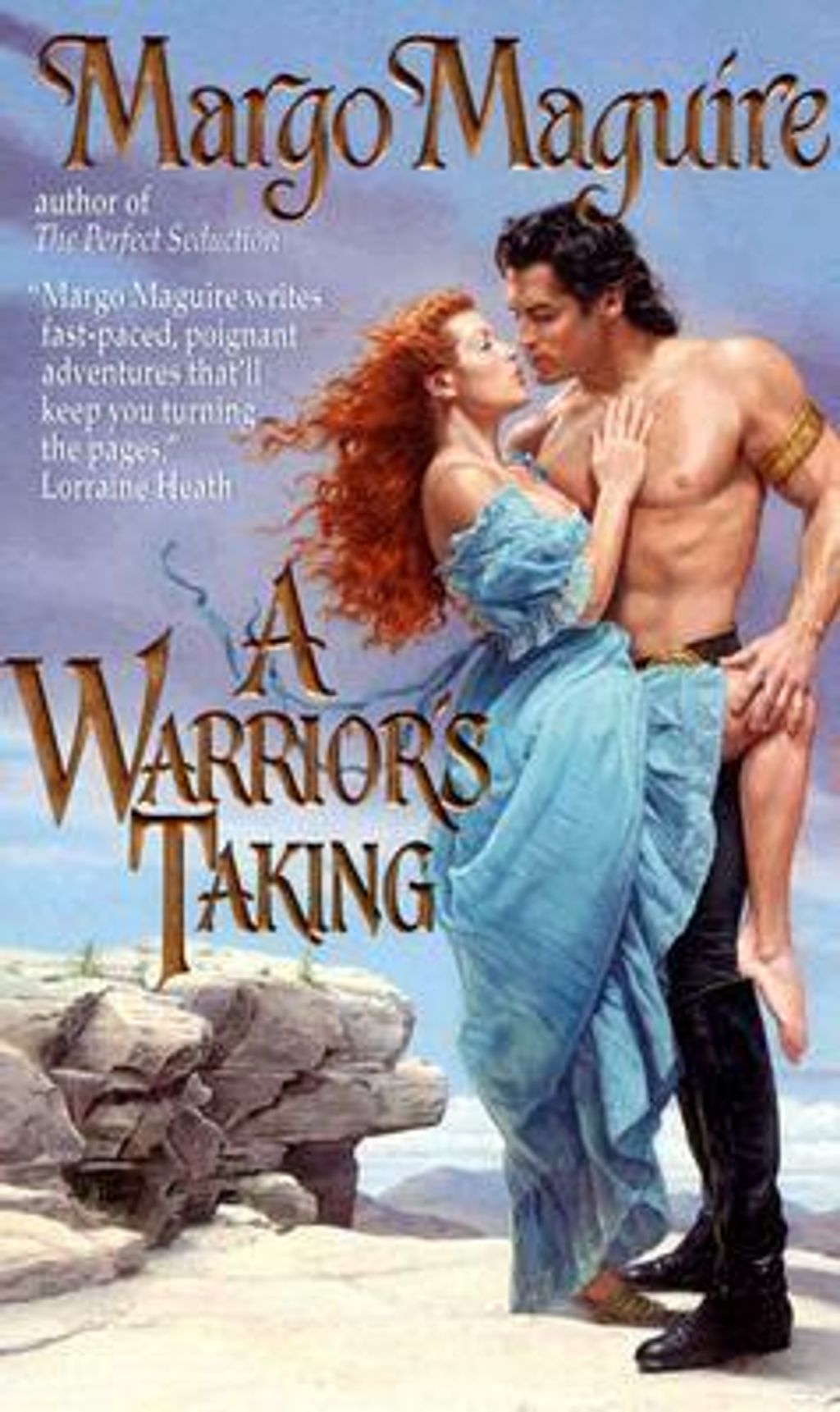 A Warrior's Taking (Warriors #1)
by Margo Maguire
Goodreads rating: 3.55
A love that can transcend time . . .

981 A.D.: Brogan Mac Lochlainn has heard of a magical stone that bestows great powers. Now the slaying of his father, the chieftain, has placed the clan's protection in Brogan's hands—and he will brave any danger to possess the stone. But only the strongest sorcery will carry the fearless Scottish warrior to the talisman—for it is hidden in Ravenfield, an English estate . . . 900 years in the future!

1813: Sarah Granger is wary . . . yet shamelessly intrigued by the near-naked stranger she discovers washed upon the beach. His tale is one the beautiful governess can scarcely fathom—yet never have her passions been so stirred by any man. Sarah knows in her heart and soul her destiny lies with this seductive barbarian.

But an unrelenting evil has followed Brogan from ancient times—and he must battle it to the death to save the breathtaking beauty who is becoming more precious to him than the magic he crossed centuries to claim.
Rental RM4 + Deposit RM21